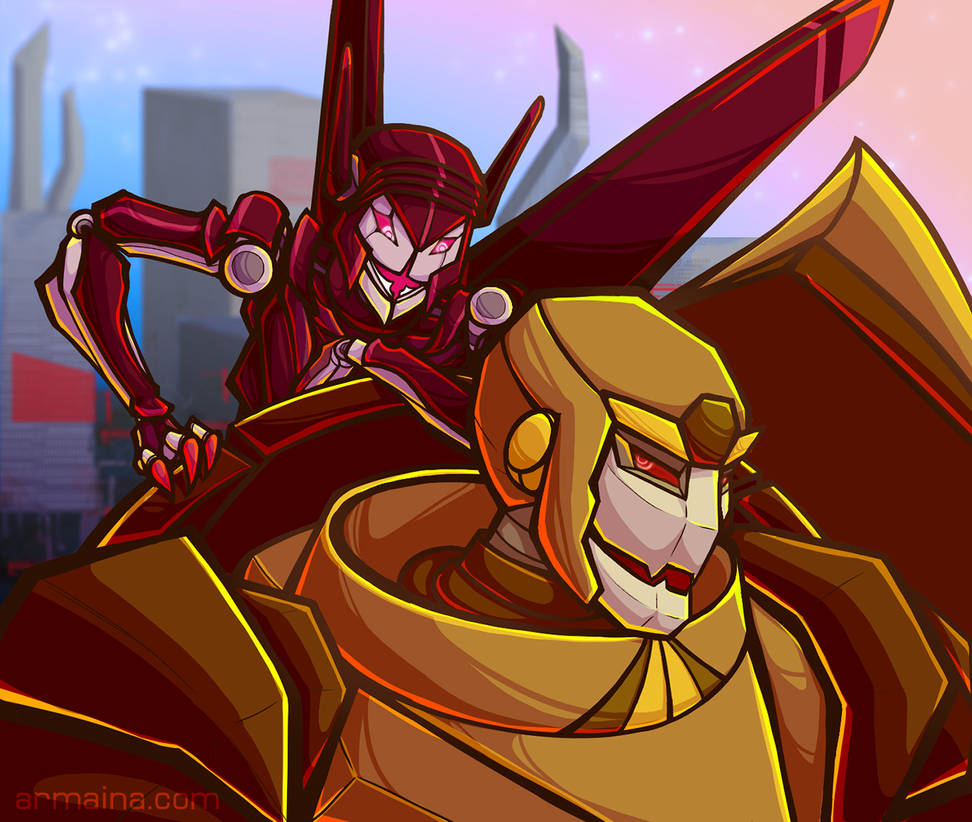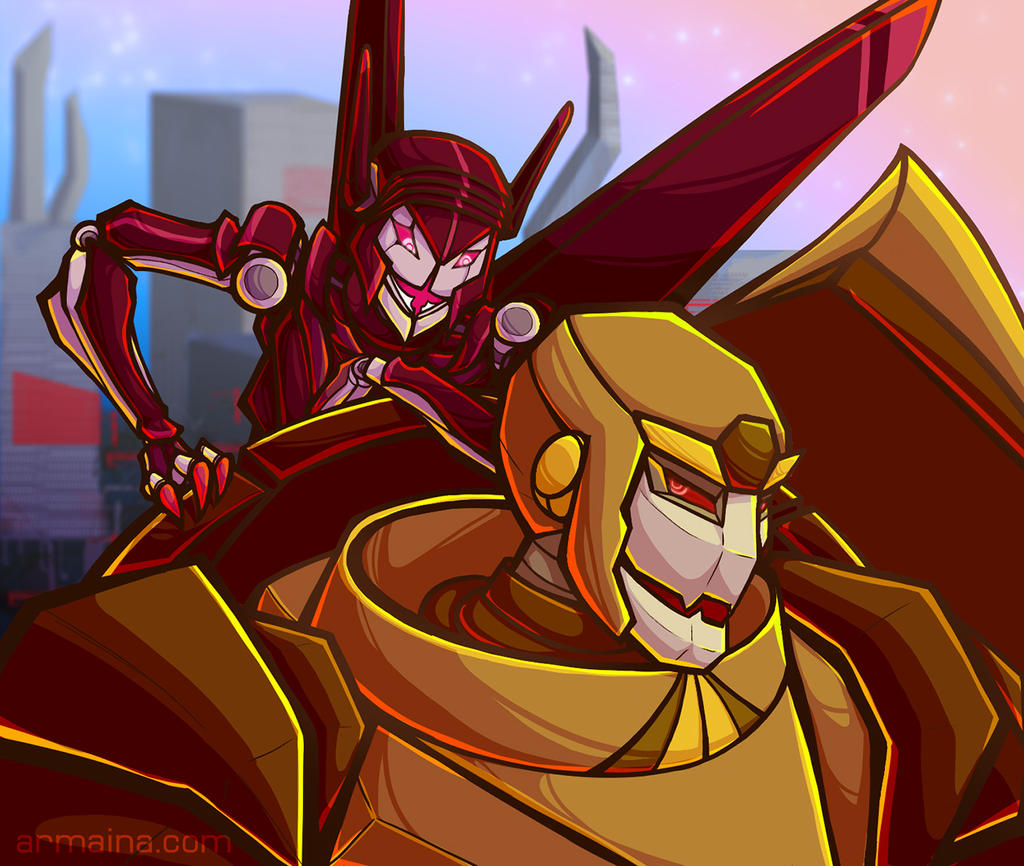 Watch
Felt like inking this sketch I had laying around for some reason and then I got carried away. Really not sure about the background but it's something I guess.
Klick: Could you maybe not camp on my back
Scrambler: I can't help your back plate's as flat and wide as a landing strip.