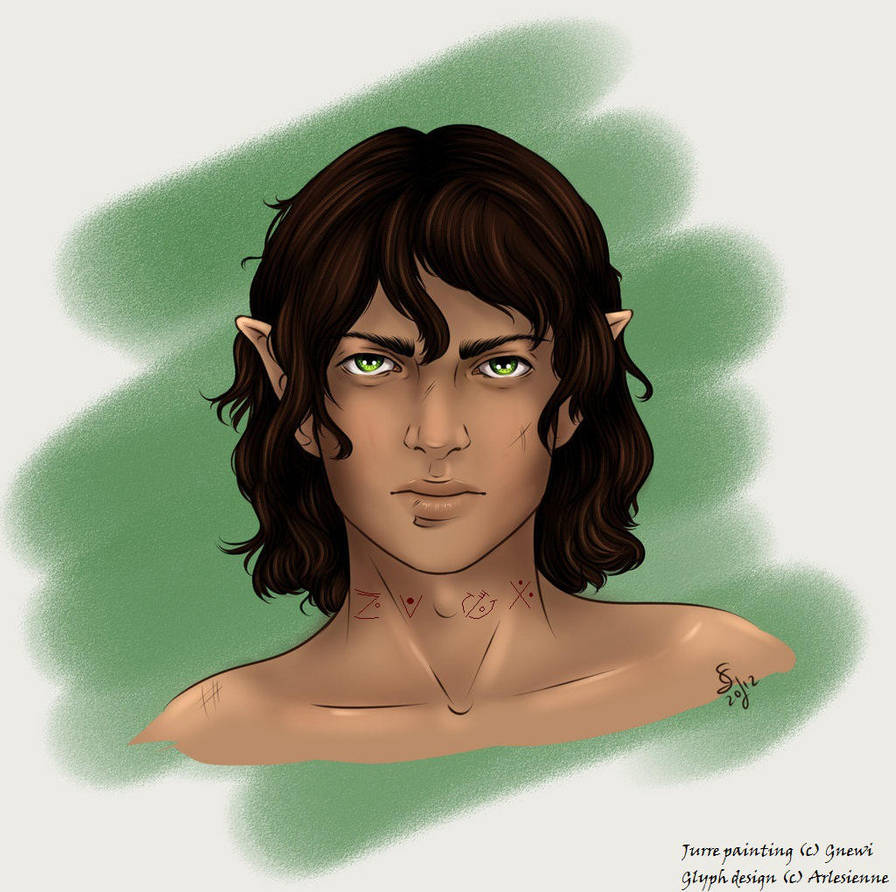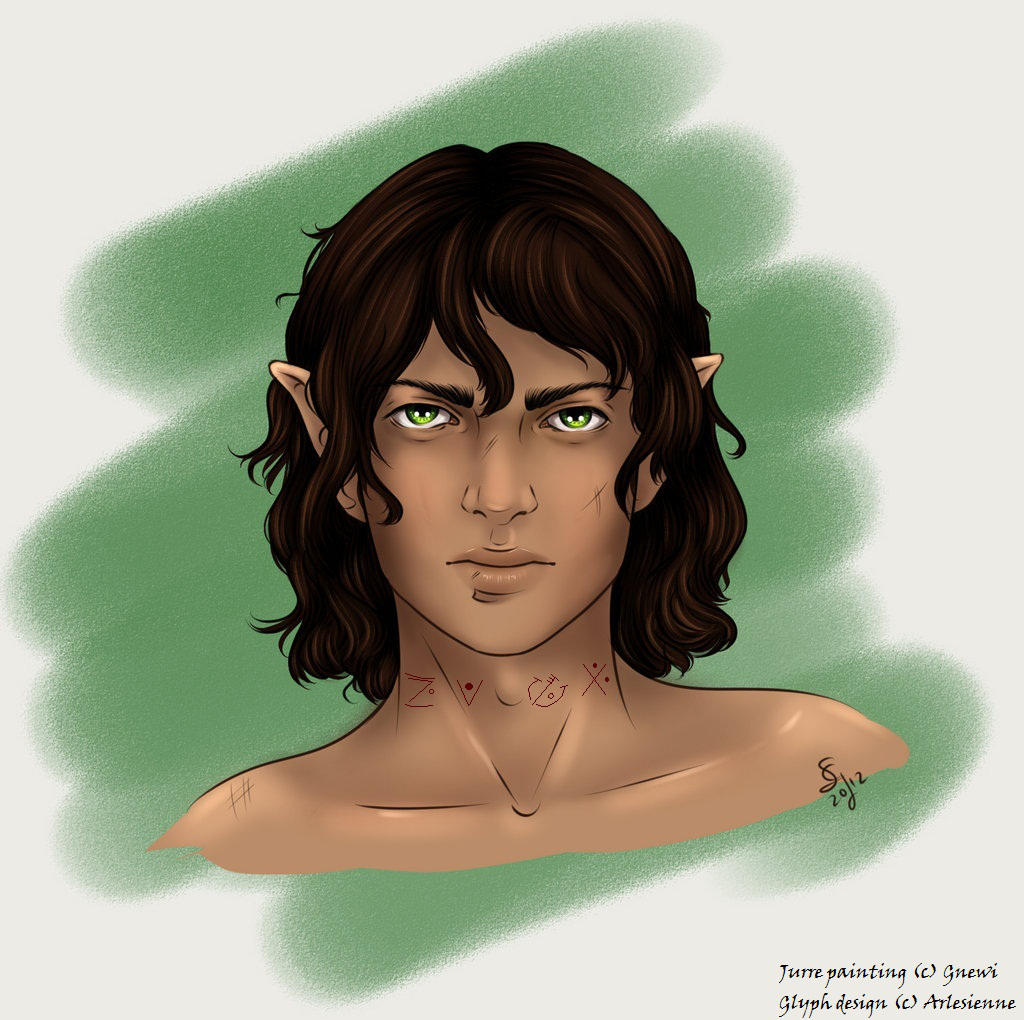 Watch
This is my entry for
our dear Gnewi's
Mini Contest
. She's so talented and kind-hearted, that I couldn't help but try my best and participate. I've been
observing
her for a long time (work, work, work... but how pleasant!

). The objective was to design tribal markings for her original character, Jurre (you can read about him
here
). I decided to work with what I'm (too) familiar with: the Keeper Glyphs. They are free to use in any fanart stuff as the creators of Thief series, Looking Glass Studios nad Eidos Montreal, are very liberal in that cause and like seeing people create stories that form a stream with their series as a spring of imagination. And, to concentrate on their meaning. So... These magical inscriptions mean, as following from left to right: "swordsman", "chief", "beloved woman", "choose your path". Each of them reflects a different aspect of Jurre's life. First one is linked with his current role in his tribe. The second derives from his natural privilege of being the chief of his people that Arye stole from him (and didn't fulfill his role well enough as the war occured). The third, "beloved woman", symbolises Emrah, of course. And the last one, "choose your path", is for that his decisions - whether he would lead his people against his brother's will or start a new life with Emrah - will be of great importance both to him and to the others.
The general meaning of the whole tattoo is: "The swordsman may strand into one of two paths: take up his chieftain that his fathers gave him or win the hand of his beloved woman; he will be the one to choose his path".
Sorry for the bad quality. I started working on the tattoo immediately after reading about the contest and having no particular programme, I struggled with MS Paint, silly me

. Even though it's quite raw, I'm quite satisfied as the markings look like they have been cut deeply into his neck. I done this on purpose. I wanted to exaggerate their importance and that they cannot be removed and forgotten (just as he cannot forget his past, because it determines his present life and the future) as one would have to cut his throat to remove them (how brutal!).
I hope this entry won't bring the contest's level down too much

. I tried my best while coming up with the story and then recreating the Glyphs in Paint. Gnewi, please don't be offended of my poor skills, I'm a translator and writer, so I draw only for my personal pleasure

! Anyway, the sole pleasure of pariticipating should excuse me well.
Jurre and the original painting (c)
Gnewi
Keeper Glyphs (c)
Looking Glass Studios/Eidos Montreal (Thief series)
Tattoo markings (c)
me

He is very handsome. Nice work buddy

Reply

Reply

Dear Sarah, thank you so much for all your kind words, I'm so touched and ashamed

! I really feel honoured to participate it your contest and desperately want to see the other entries. Is it possible? Best regards and many hugs!
Reply