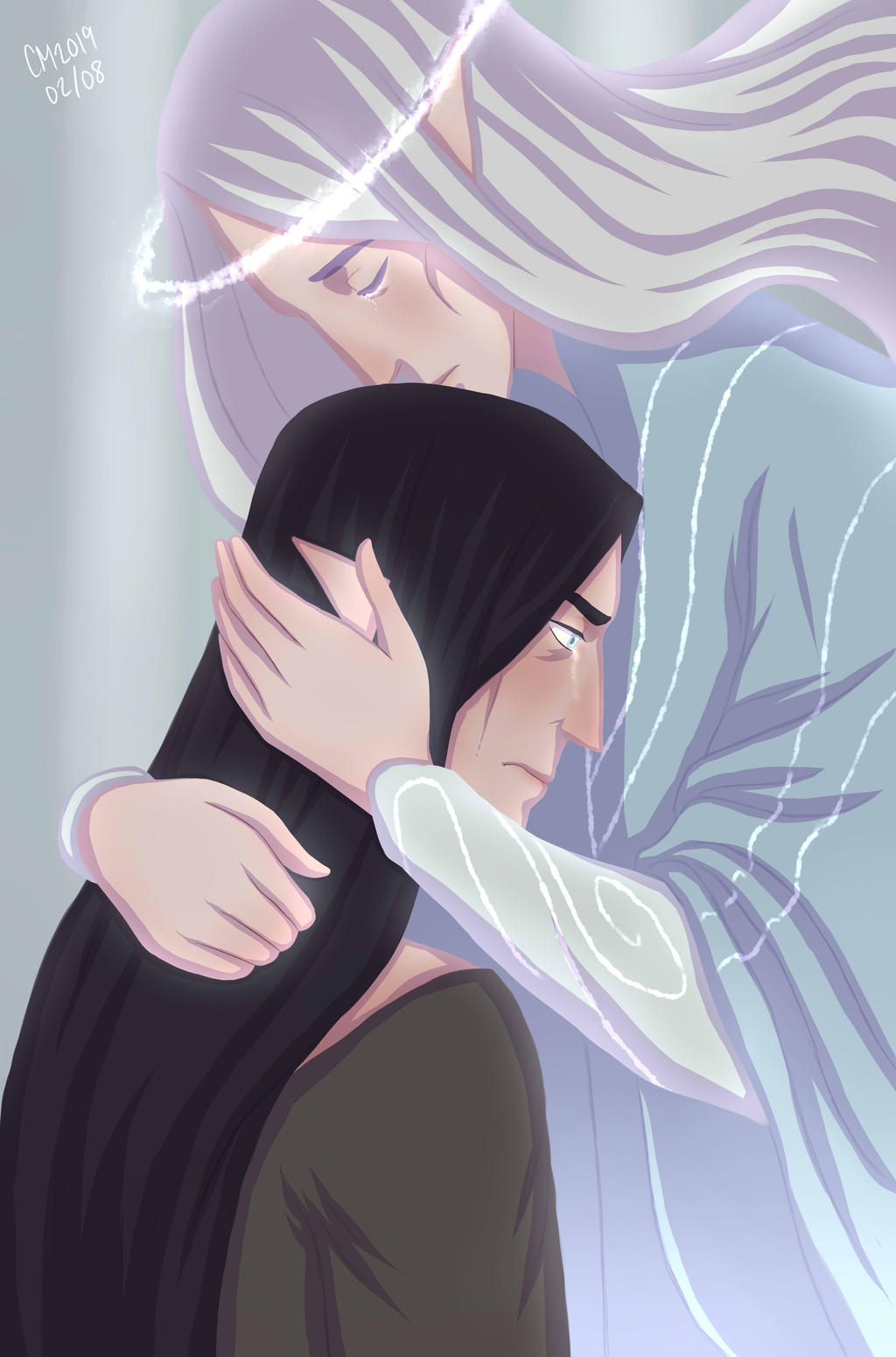 Watch
Have some more Melkor and Manw
ë
angst!
At first, I was thinking that this scene would be after Melkor was released from the Halls of Mandos, but then I realized that it could also happen before he's banished to the Void. Or if it's any other scene that you'd like to imagine, that's fine too

You can also find me on:
Instagram
Youtube

*never wants to forgive Melkor for hurting Maedhros* *also can't help the sudden attack of the feels*
Ah man. I could imagine this being either one of those scenes. I love the kind of... stunned look in Melkor's eyes. Like he can't quite believe what's happening.
And Manwe, hnnnnng, he still loves his brother after all the evil he's done.
Reply

Aww thanks

I really wanted to nail Melkor's expression down, so I'm glad it worked out!
And yup, gotta give kudos to Manwe's loyalty and love XDD
Reply

This is even more powerful if you imagine this to be right before Melkor is cast into the void- like... Manwe has to accept that his brother hasn't changed and won't change and that he has to do this, and that this is... pretty much his last chance to say good-bye.
Reply

Ohh nooo. I mean oh, yes please, this is touching and wonderful, but still... hurts! I am fascinated by the expressive faces you draw!
Reply

This looks great! Really like your style.
Reply

"Manwe stop. STOP NO I'M NOT ALLOWED TO FEEL THINGS. WHY ARE MY EYES LEAKING?!?! STOP TOUCHING ME!"
All humor aside this piece is very touching and lovely, I love the silver and blue.
Reply

LOLOLL RELEASE THE FEELSSSS
Haha your script made me laugh XDD And thank you for your kind words!

Reply