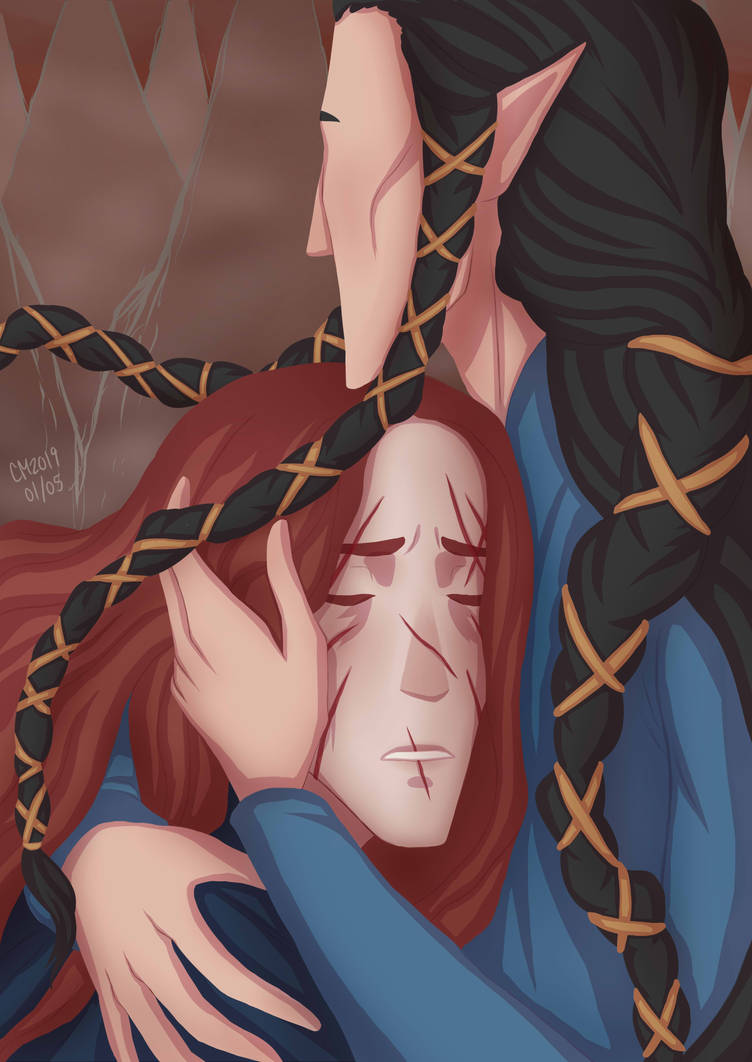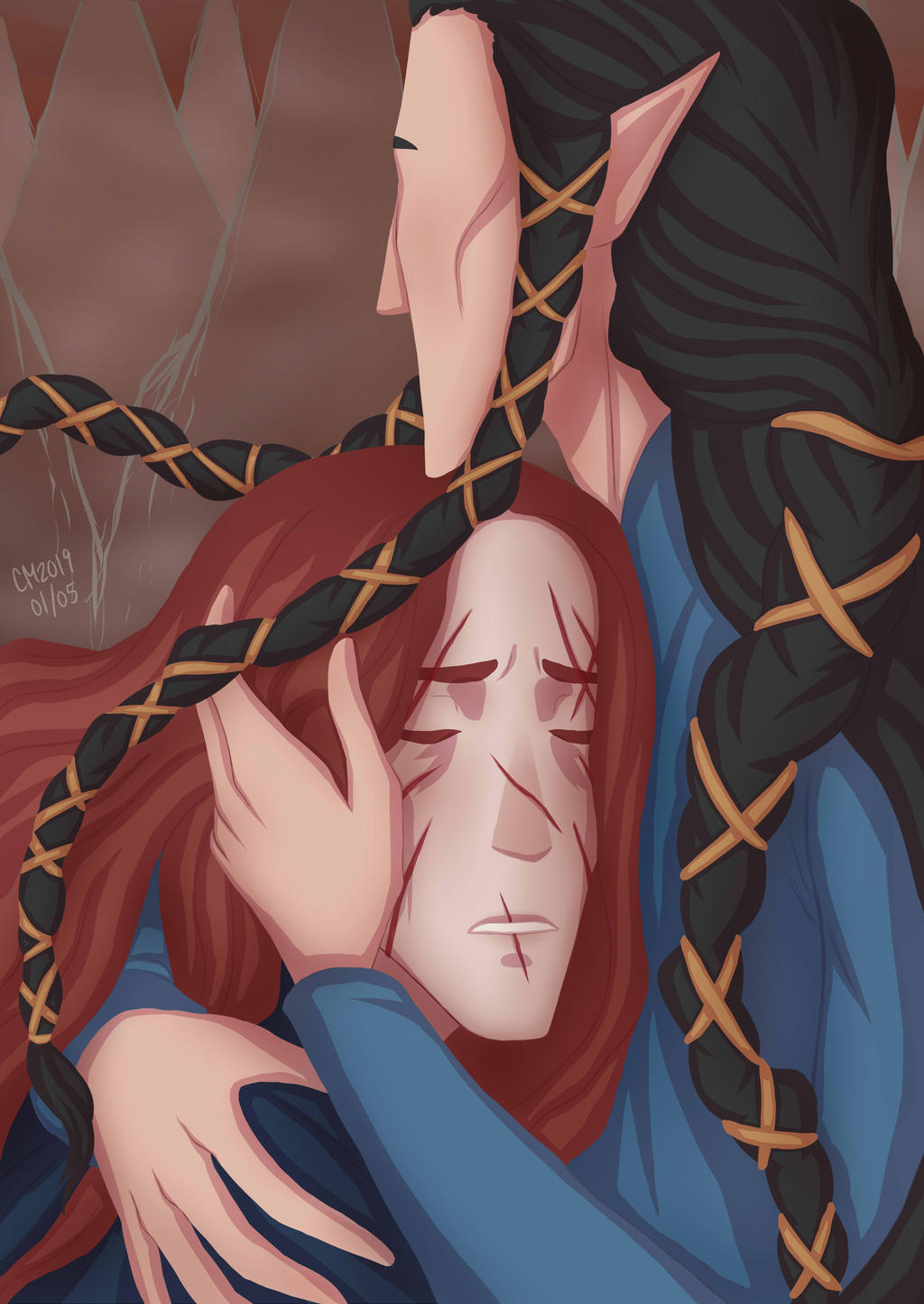 I'm trying to draw as much as I can before uni really kicks in with schoolwork lol
Have some Maedhros and Fingon as they fly away from Thangorodrim! Fingon's hair ribbons really gave me a hassle haha
Edit: I changed the design of Fingon's hair braids because my original design was starting to bug me XD
You can also fine me on:
Instagram
Youtube

This is 100% my favorite scene in The Silmarillion and you've done such a good job capturing it. I love how Fingon is cradling his cousin close to him and Maedhros looks so worn and exhausted and pained.
Reply

Thank you so much! So many artists have depicted this scene, so it was a little daunting to start XD I particularly wanted to draw a close-up of them, as most drawings show wide-shots, so I could show Maedhros' face. I'm glad you like it!

Reply

This is definitely an intimidating scene to draw. I've considered it, but I haven't the slightest idea where to begin, but I think you really succeeded her! And your style is so unique that it kind of adds to the appeal!
Reply

One of my favorite parts of the story. They look so nice.
Reply