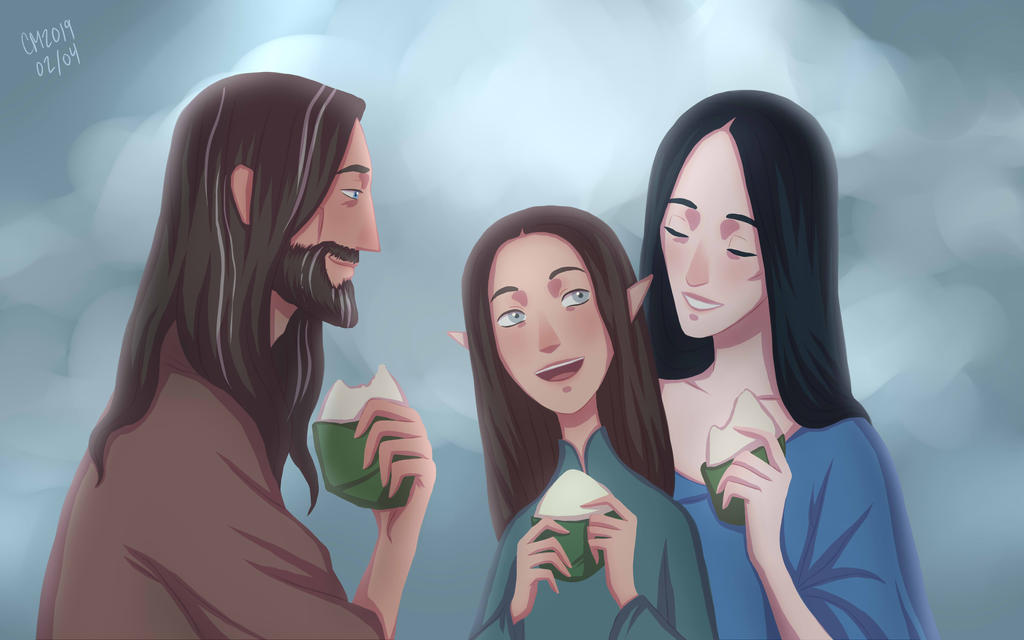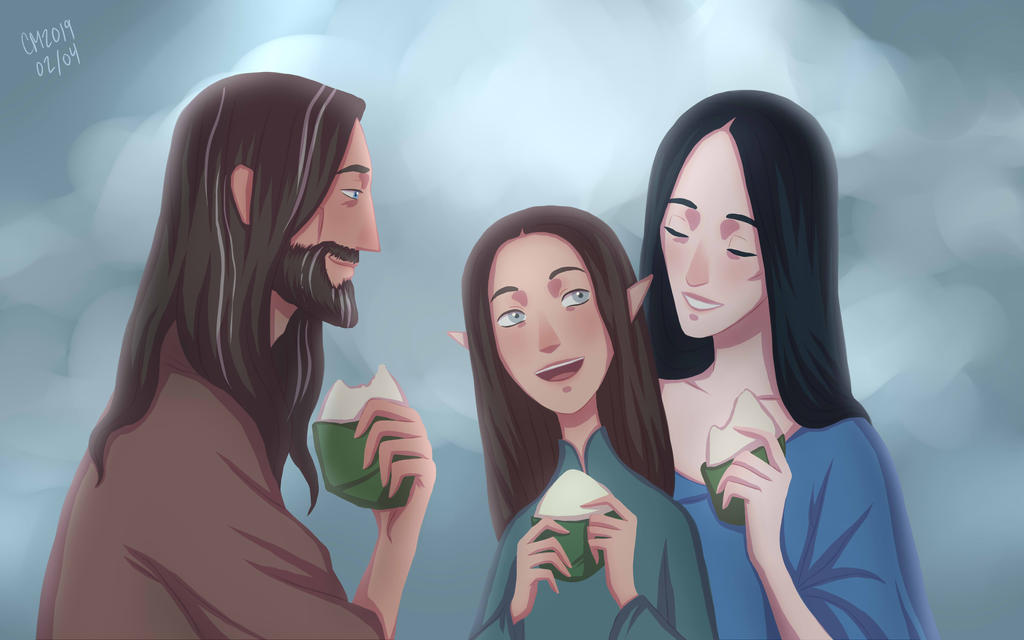 It started out as a picnic in the field, but ended as a picnic in the sky lol
Here are Beren, L
ú
thien, and Dior! As the title says, they are having a picnic of lembas bread (I dunno where they got the bread from haha). At first, I wanted to give L
ú
thien some grey streaks in her hair, but somebody told me that Tolkien said that mortal Elven princesses didn't age like mortals. So I just aged her face a teeny bit XD
You can also find me on:
Instagram
Youtube

I love the quiet joy present here! Really heart-warming!
Reply

Aww thank you so much!

Reply

Also, I really like how Luthien's beauty still shines through despite her physically aging.
And the fact that you don't give her any adornments and just a plain blue dress. It's kind of like making it a point that she doesn't need anything other than her inherent beauty.
Reply

Thank you!

I wasn't sure what else would be appropriate for her to wear, other than her default blue XD But what you observed is very interesting!
Reply

Very expressive faces, again! I adore the difference between the calm, warm, adult happiness of Beren and the young, bright, eager one shown on Dior's face.
Reply

Awww!!! They look so happy! This warms my heart!
Reply

Thank you so much! I'm so glad I was able to heal the wounds that my Melkor and Manwe piece caused XDD
Reply

Reply