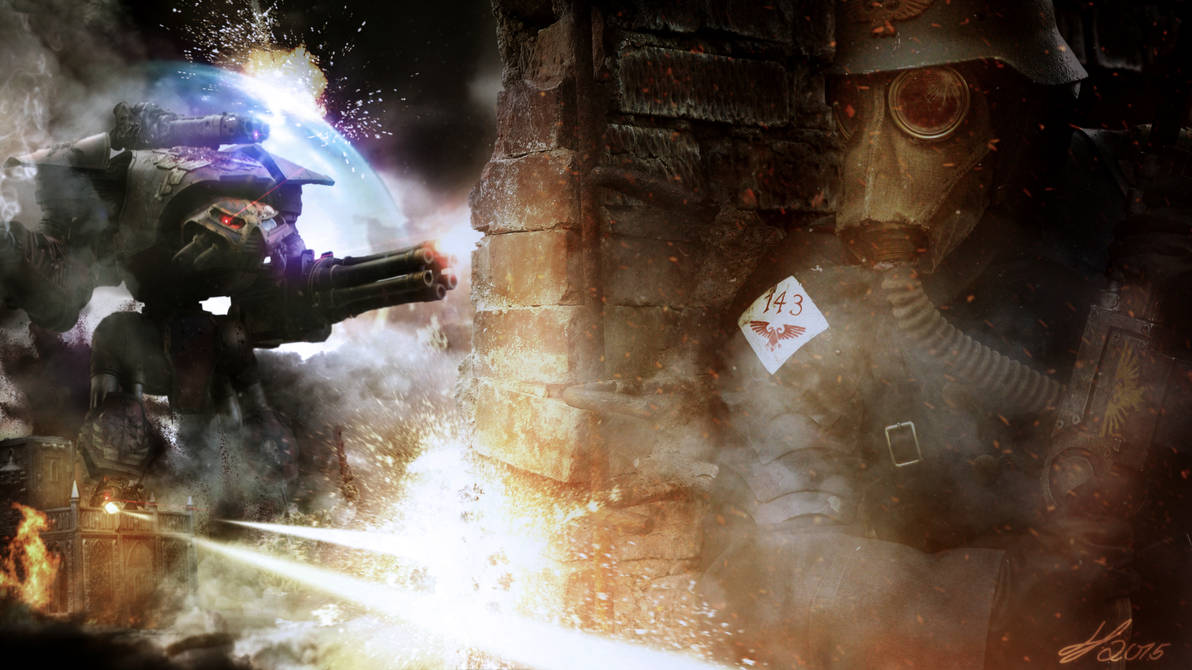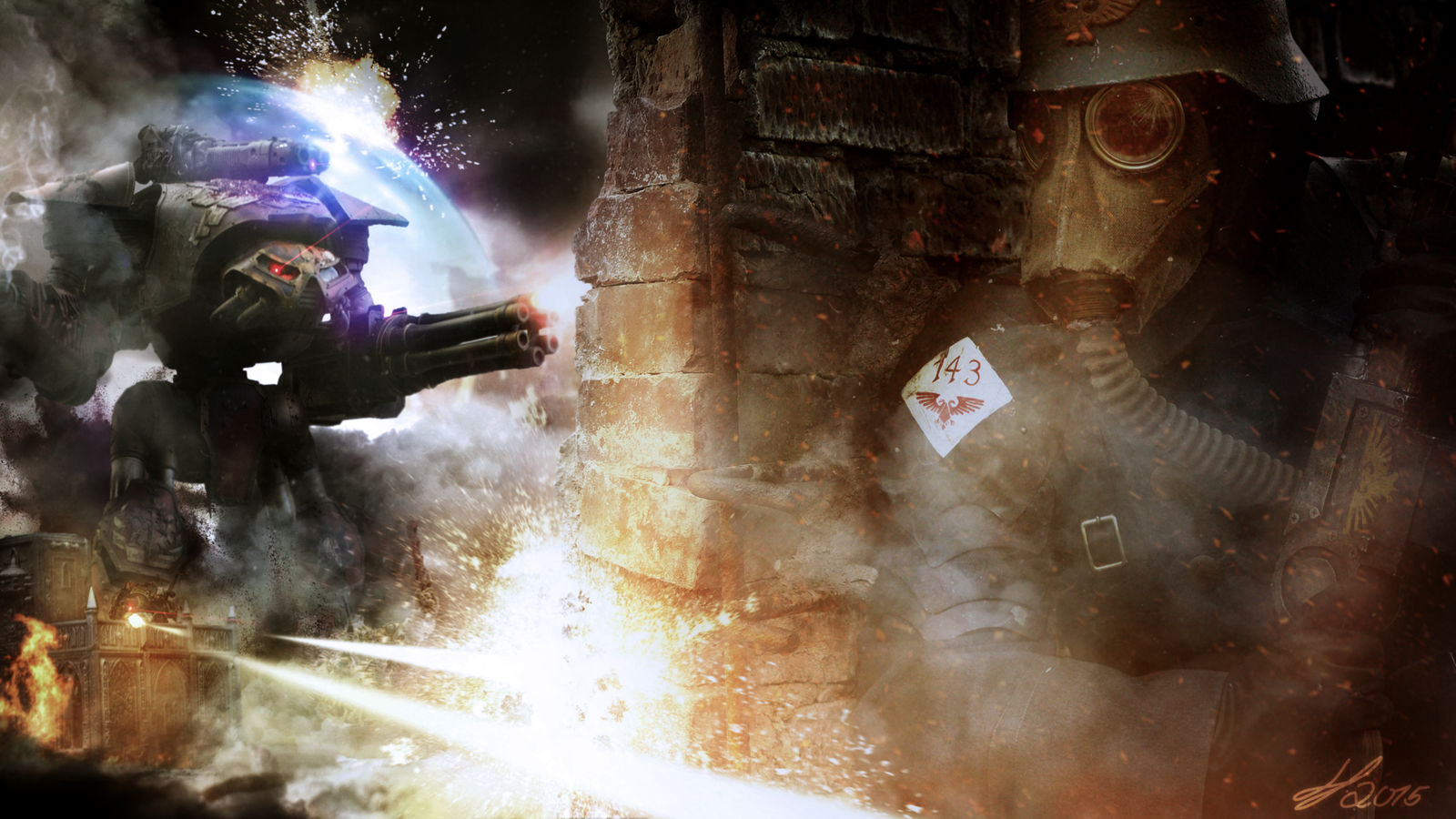 Watch
Imperial Guardsmen faceing chaos forces on Sevarus Prime. He better run, that wall is about to be blown to pieces!
Special thanks to Wastort for this amazing Cosplay!
wastort.deviantart.com/
Featured reaver titan:
www.facebook.com/3083866325195…
This picture was created for the Doom of Sevarus Prime, a unofficial warhammer 40.000 campaign, if you wanna know more about it check our projct page.
www.facebook.com/pages/Doom-of…
Death Korps © Games-Workshop

Reply

Reply

They don't say that Guardsmen have balls of steel for nothing.
Reply

Balls of steel but a body of normal matter. They're like ants, countless in numbers and fairly brave, but rather fragile.
Reply

Reply

Nice Kriegan cosplay, makes the scene look quite realistic.
Reply

Nice scene, but I don't think that kriegsman is going any where
Reply

Wow. I'll send it to Pasha. Great work! *_*
Reply

He will not run. They never do.

Soooooo coool.... shame the modles arnet being made from what I can gather i was saving up for an army of them sinse i was 8 XC
Reply