Hey there!
I am offering to draw some commissions so if anybody likes my art style and would like a piece, please send a note
What's the Offer
My skills are pretty limited so my main offer is an

Illustration of a single character
(maybe two)

With a simple background
(gradient, a random pattern or an enlarged figure).
The piece will be done using Photoshop CS6, a mouse and/or a graphics tablet
These are examples of what I usually do
I can either use
soft shading
on the character like the above illustrations or use
vectors for cel shading
such as below images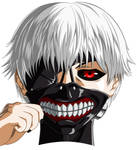 Portrait : USD 10
Half Body: USD 15

Full Body: USD 25


I will accept 4 commissions at a time (one for each week) to avoid making people wait
Payment

My PayPal
arkrilixart@gmail.com


I would like to receive payment through PayPal but if you can't then points are okay too.

I would like to be paid fully upfront before I start. However I am willing to accept half payment, and the rest after I'm done

If I have previously done a commission for you I will charge 50% off of the specific type (if I did a portrait then another portrait will be discounted)

Dissatisfied?
In the event that you are dissatisfied with the final image:

Tell me what you didn't like and if it something that isn't too much trouble I can fix it


I may be willing to give a small refund upon discussion
What I Need from You


A reference that matches the type type of illustration (e.g full body requires full body reference)

Specific details to what kind of expression you want and also a pose or gesture (aggressive, jumping, cutesy) you'd like. You may also request what angle you would like.


Confirmation from a collection of quick sketches I will draw for you


A waiting period of one week minimum (I'll try my best not to go much higher than a week)

Extra bit


I'm not willing to do; violent imagery, furries or anthro


Feel free to specify what resolution you would like


I will keep you updated about once every two days (there will likely be significant change)



Look through a few of my works and if you see something I do often (coloured ambient light, quite thick lines, three shades) that you don't quite like, tell me not to include it



I will send the final image to you via email. Feel free to request the file format, if it is not stated I will send it as a jpg. Feel free to request the psd. When you receive the final image you are free to do as you wish with it (reselling or any commercial use)



Notify me if you don't want me to post your piece in my gallery


If you happen to be more interested in NSFW content then consult me here;
arkriliknsfw.deviantart.com/jo…
Commission Examples

Pending
Thanks for reading