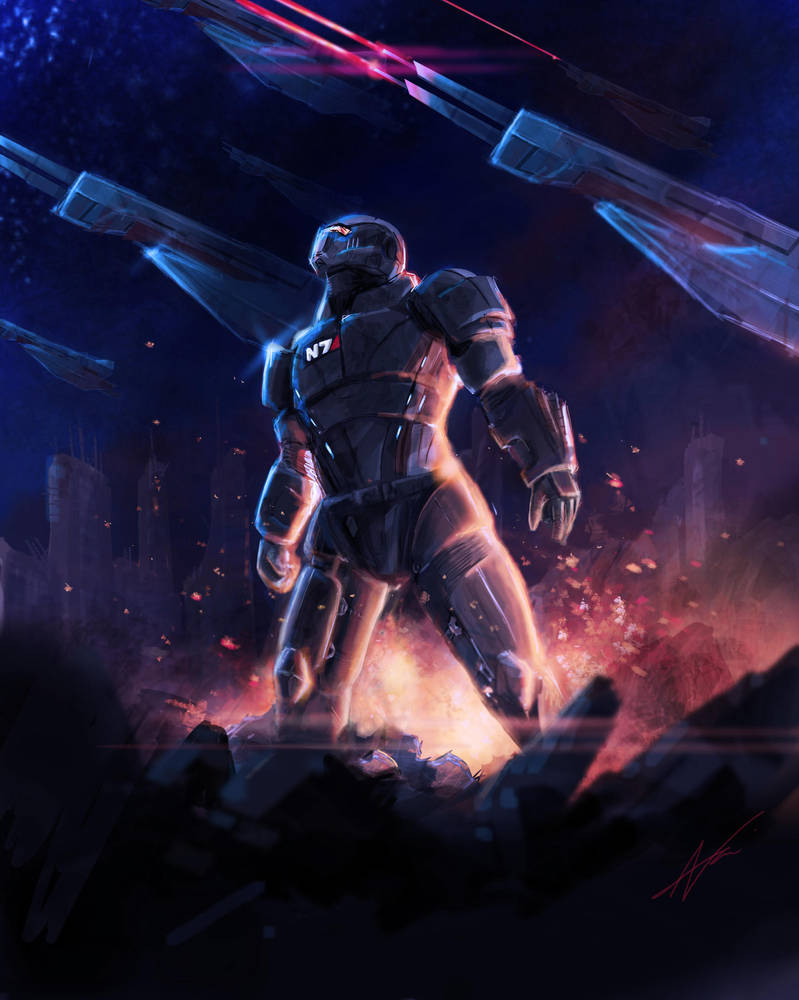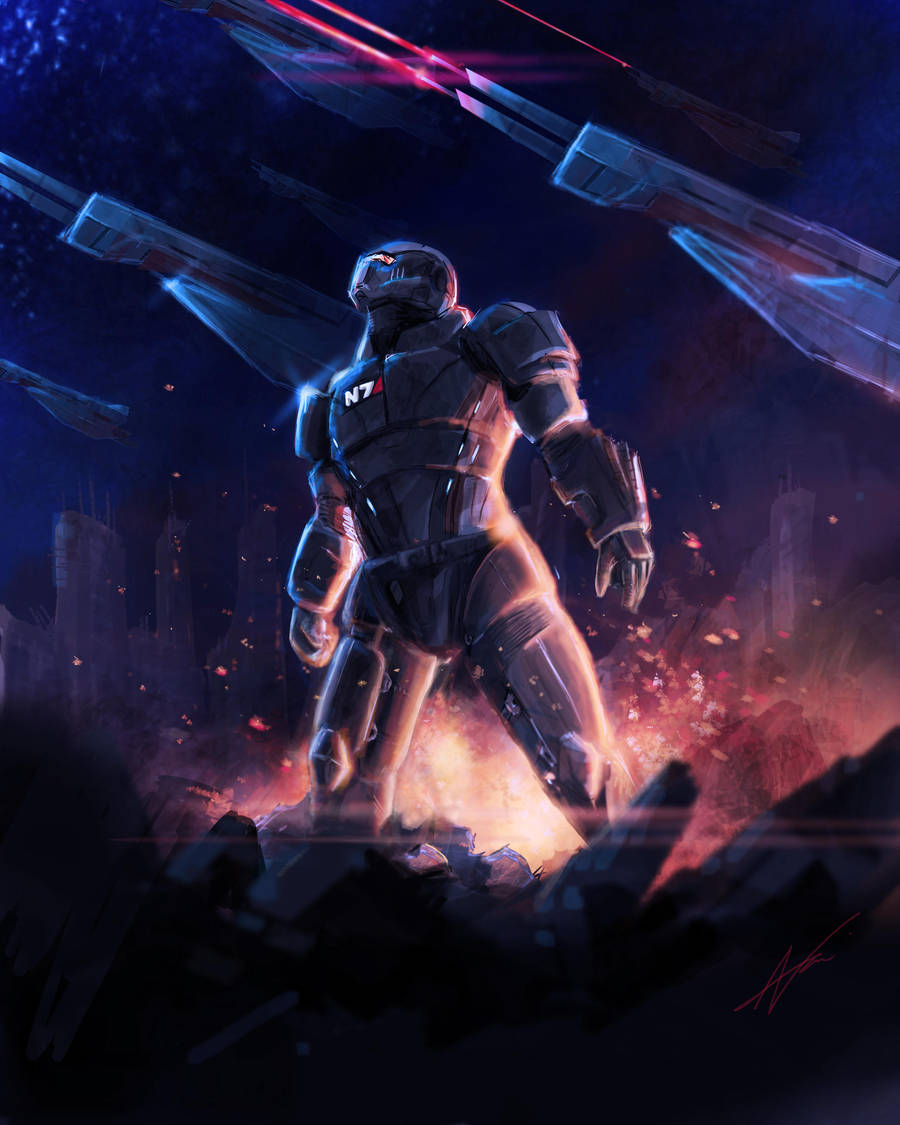 Watch
Commander Shepard is ready for Mass Effect 3. Are you?

Seriously, I've never geeked-out about a video game as much as I do for the Mass Effect series. And it gives me a fun subject for practicing. Win win? Still this took waaaaaaay longer than it should (and I nearly put my fist through my computer several times. Damn you Photoshop!)

Anyshwoo, since my last ME fanart seemed to go over well, I decided to crack another. Hope you like! Comments and critiques welcome, Thanks!

Photoshop Elements, somewhere between 8-10 hours (blegh)

*EDIT* So after some helpful critiques (thanks guys!) I went back and re-worked the image, mainly fixing some anatomy issues (ie. his arm and hands...). I think this one is much better. Thanks for the help!