A number of readers have been suggesting for some time that I set up a
Patreon
page for Outsider, and I have finally done so. My hope is that it may allow me to create pages on a more regular schedule. If you're interested in the comic, I encourage you to take a look.
If you're not familiar with Patreon, it's a recurring payment system that allows users to pledge small payments per page of content. It's not like Kickstarter, in which there is a one-time pledge to reach a certain funding goal; rather, it's ongoing.


If you have ideas for pledge rewards that you'd like to see, I'm open to suggestions.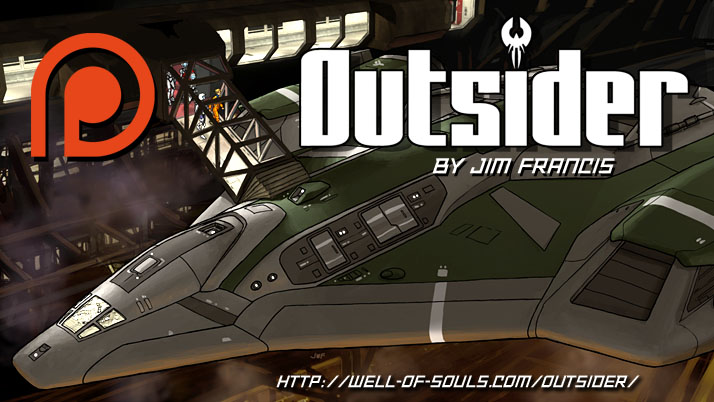 www.patreon.com/AriochIV

(I won't be spamming regular Patreon ads here the way some folks do; I just wanted to let y'all know that the page exists.)