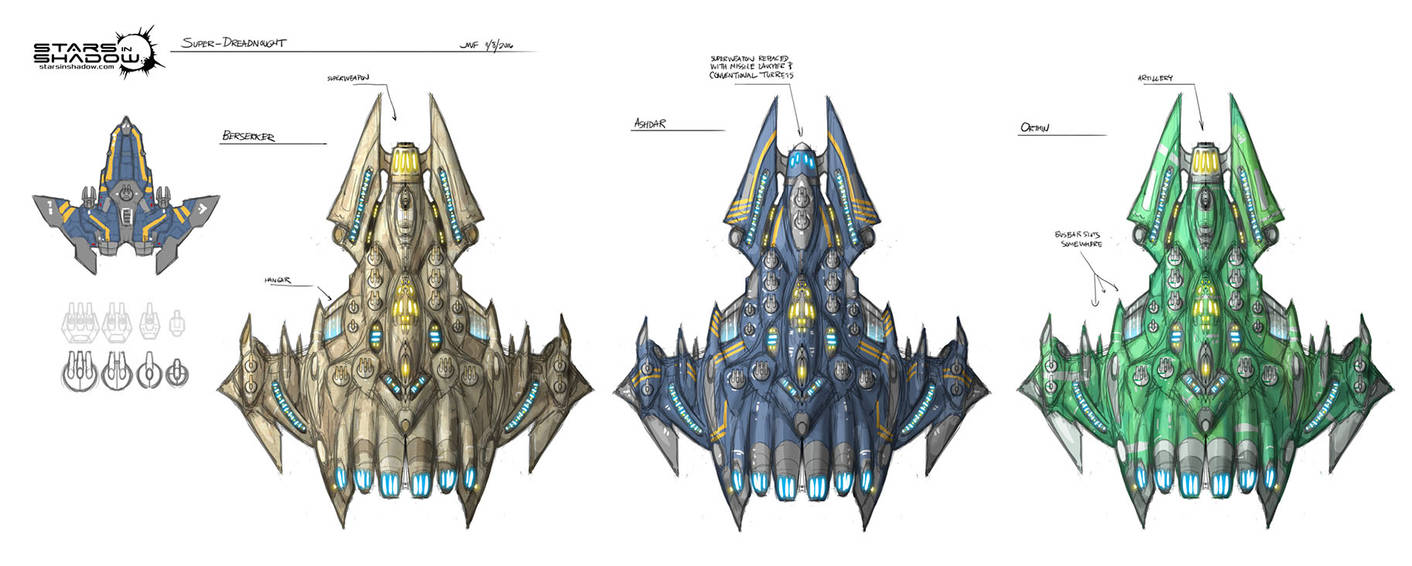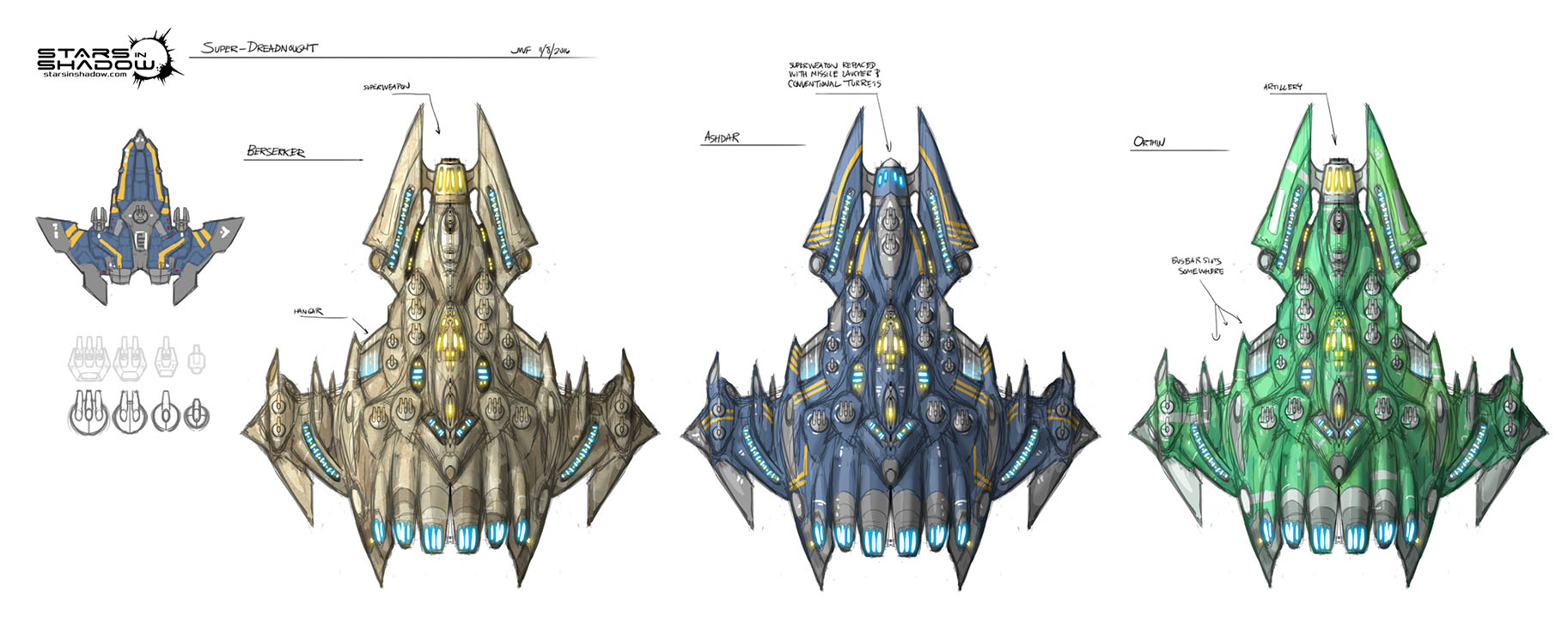 Watch
The super-dreadnought is a shared technology that can be researched in the late game to unlock a super-sized hull that's larger than faction-specific battleships, but still smaller than the mobile Dread Stars. We also plan to use an "ancient" version of the hull as an automated berserker unit to fill the role of a wandering space monsters, so the player may be able to snag one earlier in the game if he is resourceful (and lucky).

Stars in Shadow is a space 4X strategy game currently under development.
Steam Early Access is available now!