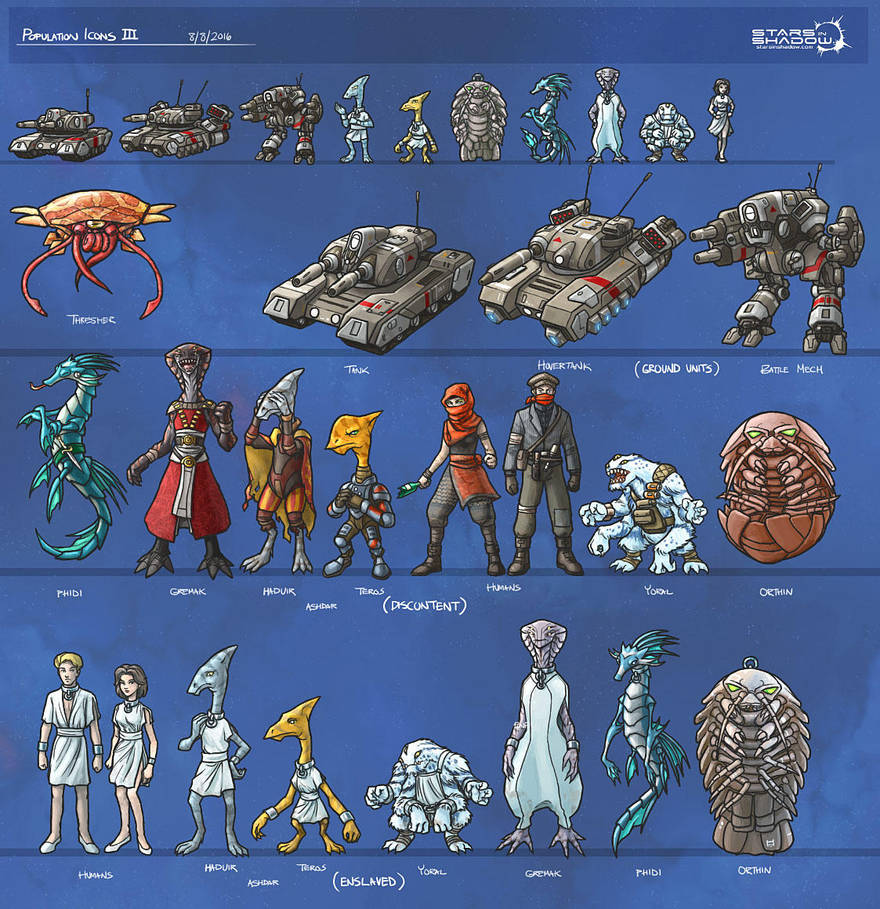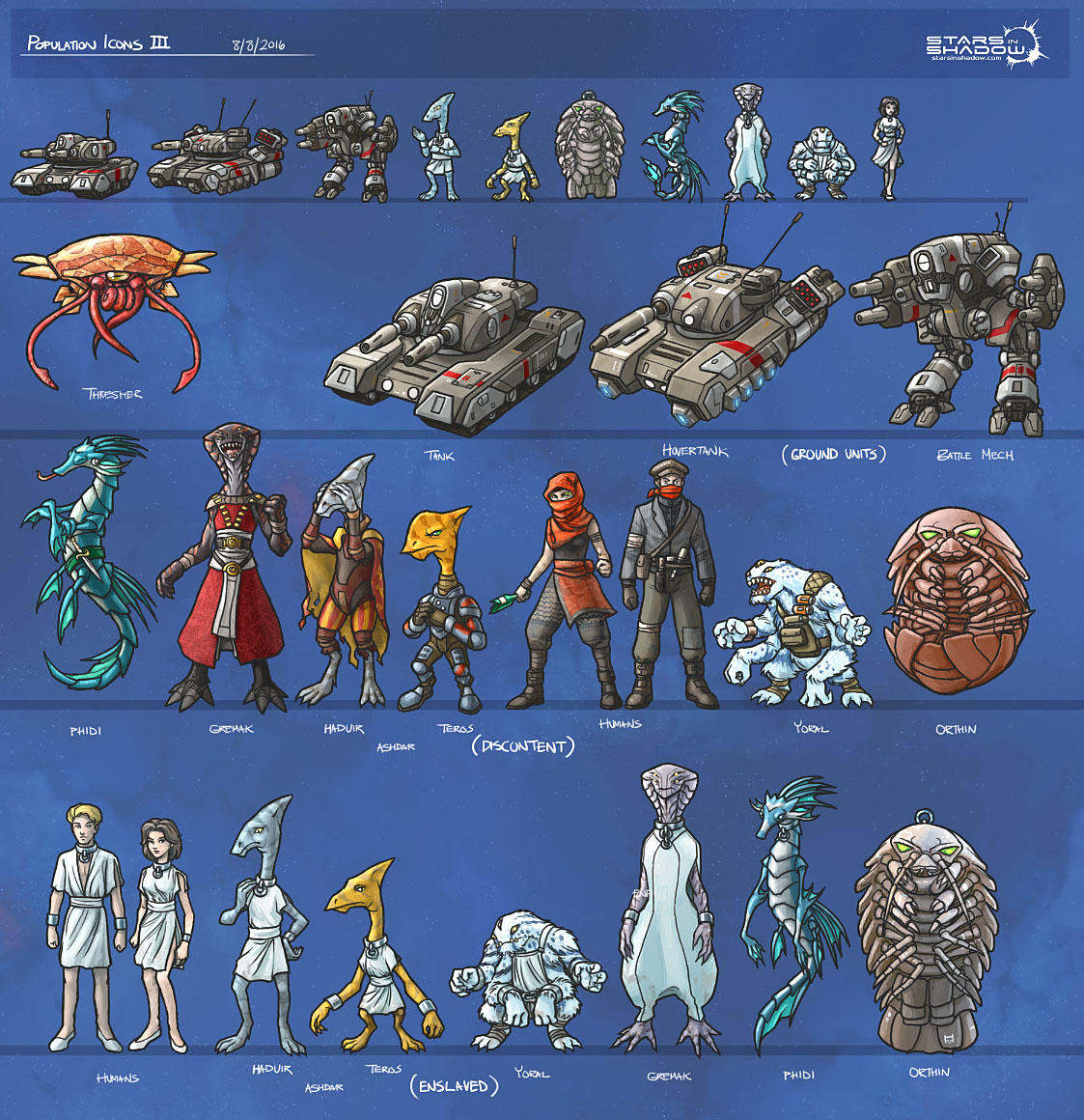 Watch
This is an additional set of Population Icons to cover the new features in the game, including ground combat, population morale and slavery. The smaller icons are currently used for moving populations around (discontent population can't be moved, and so don't require them).

More population icons:



Stars in Shadow is a space 4X strategy game currently under development.
Steam Early Access is planned for next month!