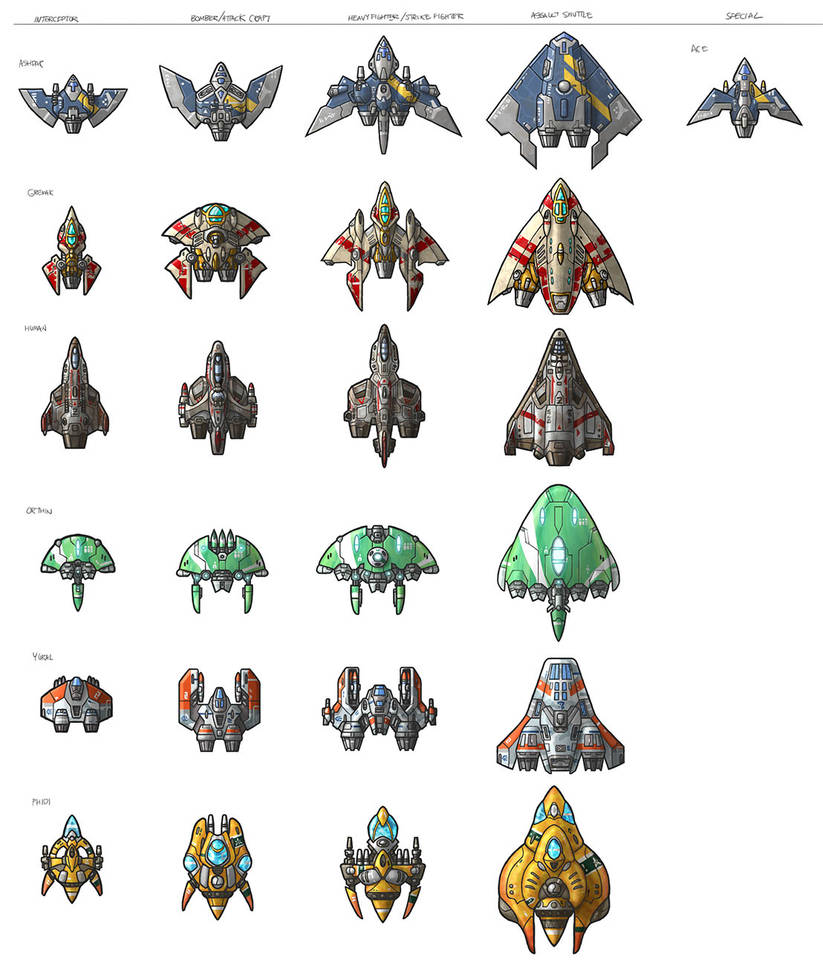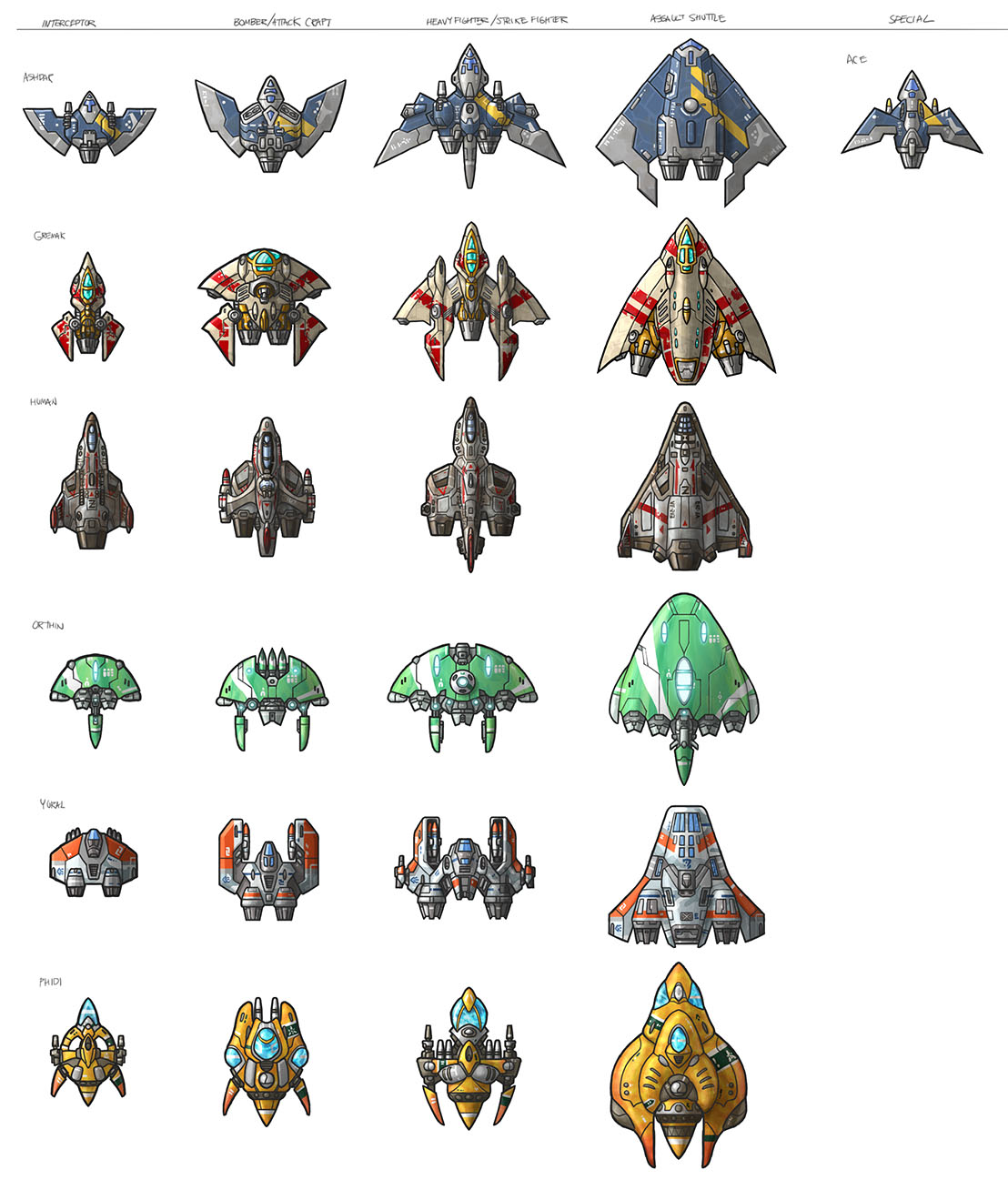 Watch

I like the look of the human and yoral ships.
Reply

I must say you really thought out your races ship designs.
Reply

hi hi
I'm trying to imagine how phidi/anyone else boarding operations would go without having some kind of specialized combat suit.

Reply

Ship boarding would require some kind of environmental suit no matter the species.
Reply

hi hi
Having an environment suit makes sense in terms of having a breathable atmosphere, and avoiding any inhalation weapons, but I imagine the Phidi have some extra considerations, not having legs by nature. And perhaps non-Phidi might want to have weapons that work underwater.

Reply

The Phidi aren't made for battle. I don't think we have any race-specific infantry combat penalties, but if we did the Phidi would be a good candidate.

There was supposed to be a penalty in ground combat for terrestrial units in aquatic environments and vice-versa, but I don't think that ever got implemented.
Reply

Reply