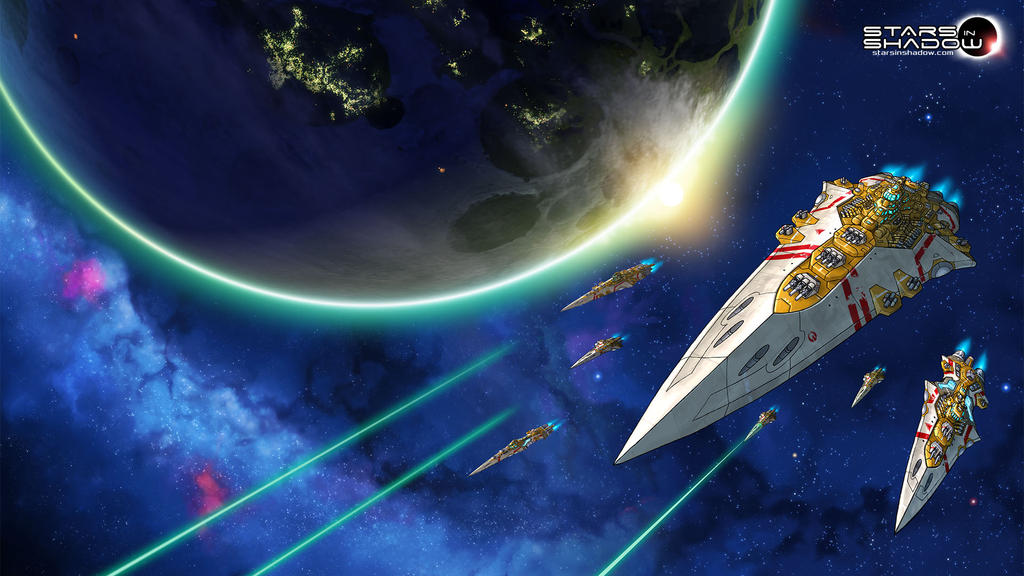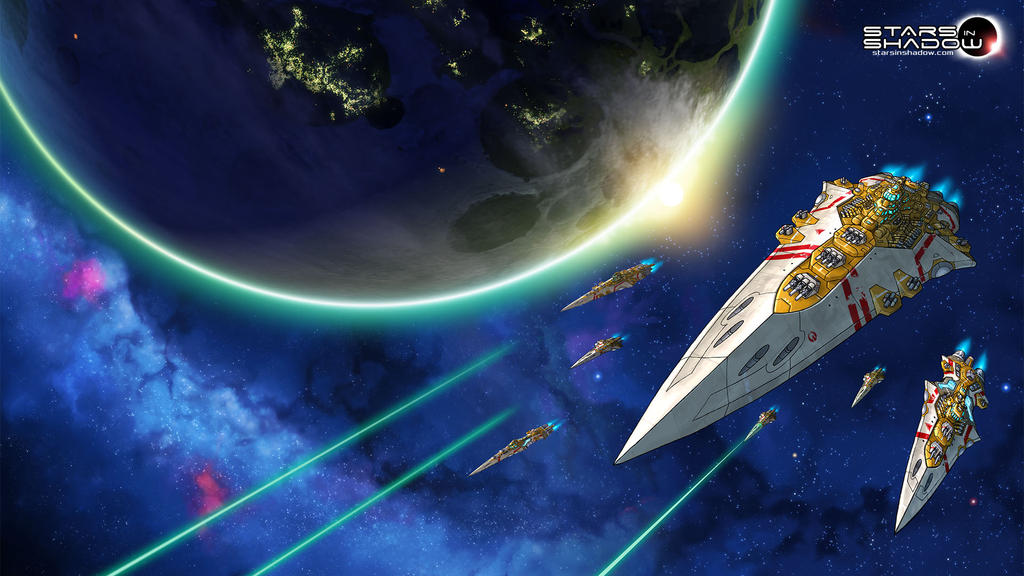 Watch
Here's a wallpaper version of the boxart illustration that I rushed to do right before the publisher decided that they weren't going to do a retail boxed version. It depicts a Gremak fleet above their homeworld.

Click "download" for the 1080 version.

Stars in Shadow is a space 4X strategy game currently under development.

Steam Early Access
is planned for next month!