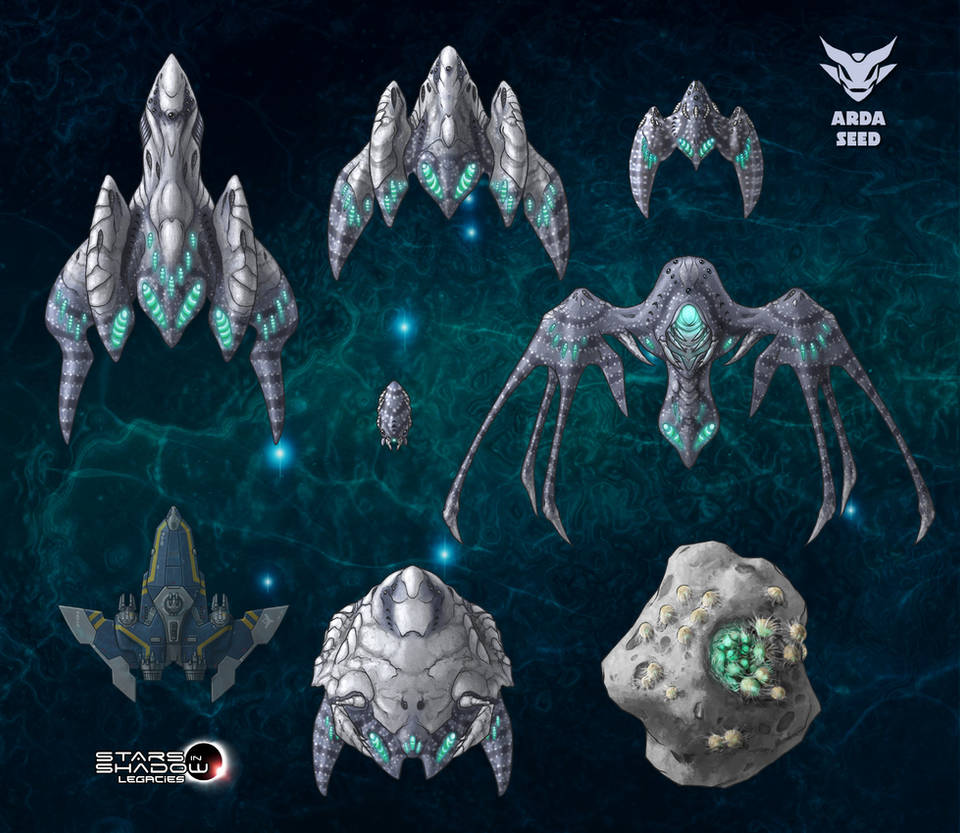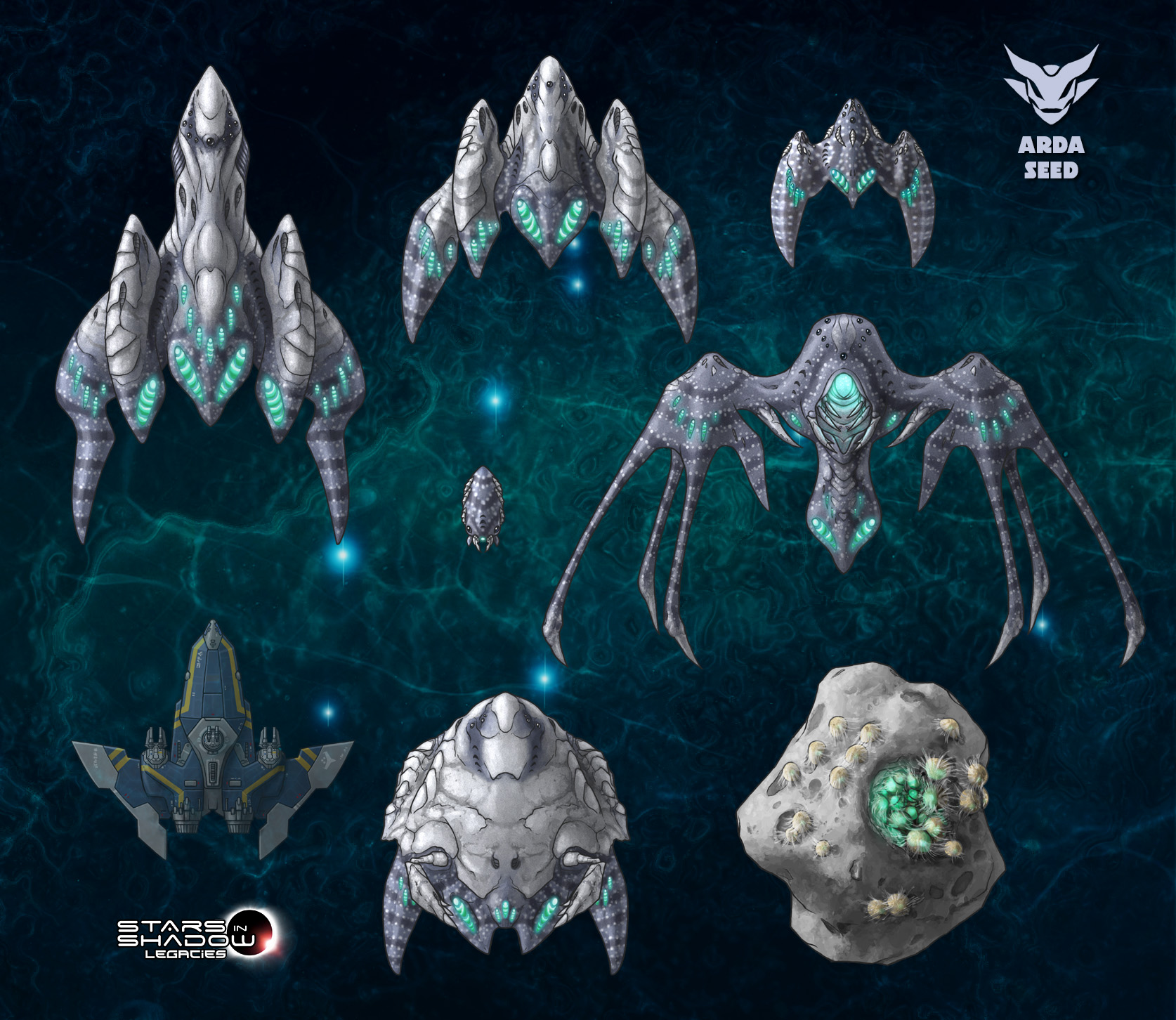 Watch
Units of the Arda Seed, for the recently released Legacies expansion for Stars in Shadow. (Ashdar cruiser for scale reference.) In the background is the "hyperspace anomaly" map that replaces the normal starfield for tactical battles that take place within hyperspace.

The Arda Seed are hyperspace-dwelling biomechanical automatons who repair and maintain the infrastructure of the ancient warp lanes created by the mythical Arda, and who can be hostile to anyone who attempts to interfere with their work.


Stars in Shadow is a space 4X strategy game available on Steam now!
Stars in Shadow Gallery Index