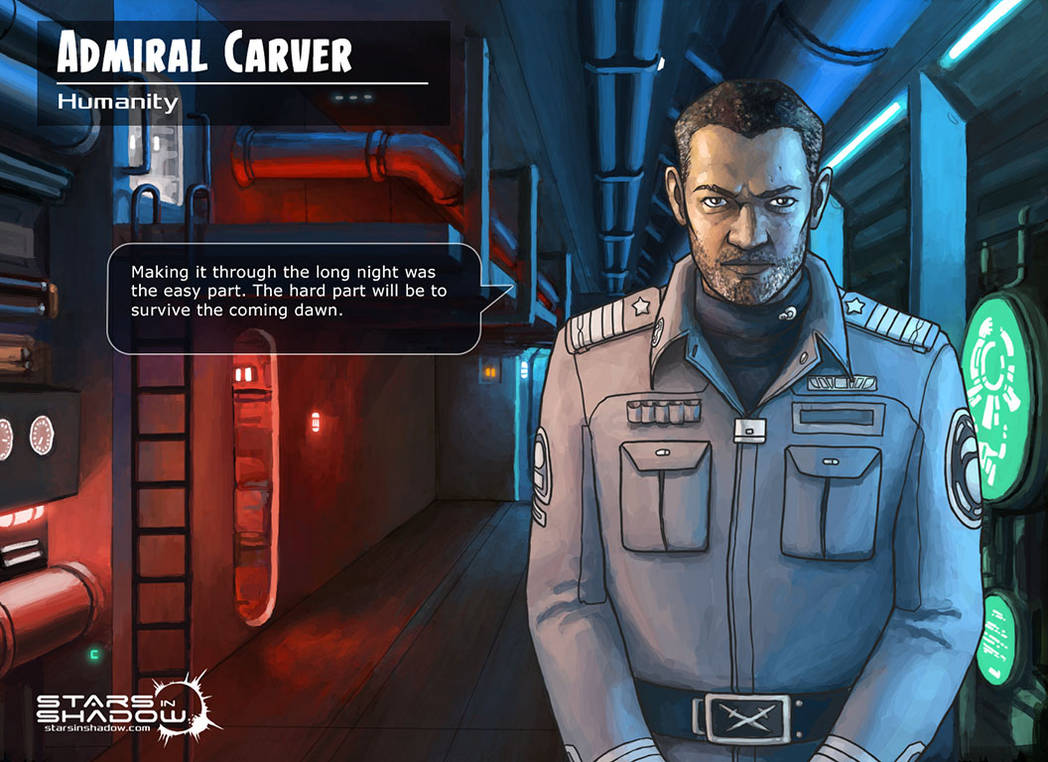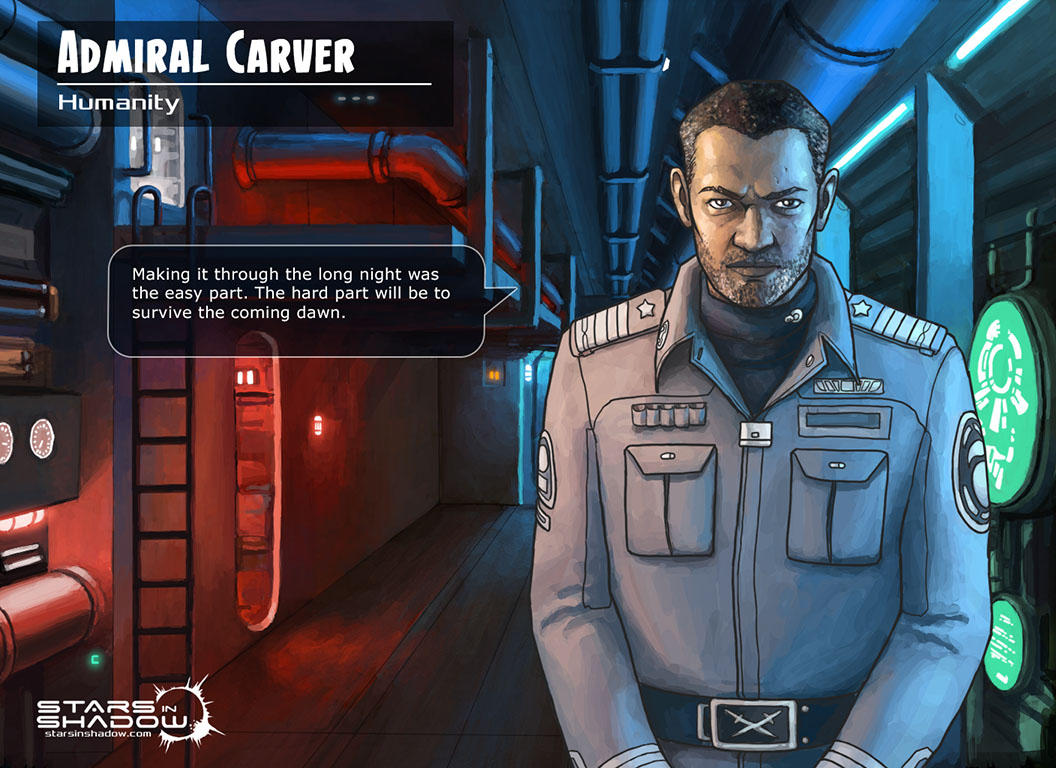 Watch
This is the finished version of the leader of Humanity. This is the actual formatting of the "vanity" mode of the diplomacy screen, in which you can view your own faction's leader before contacting foreign factions.

The playable Human faction has a difficult starting position, as refugees without a homeworld against a galaxy in which most of their own kind have become pirates and scavengers. Carver must guide his rag-tag fleet of transports and colony ships to find a suitable world to start over in, and quickly, because the rival alien factions each has a cozy homeworld to begin from.
Stars in Shadow is a space 4X strategy game currently under development.