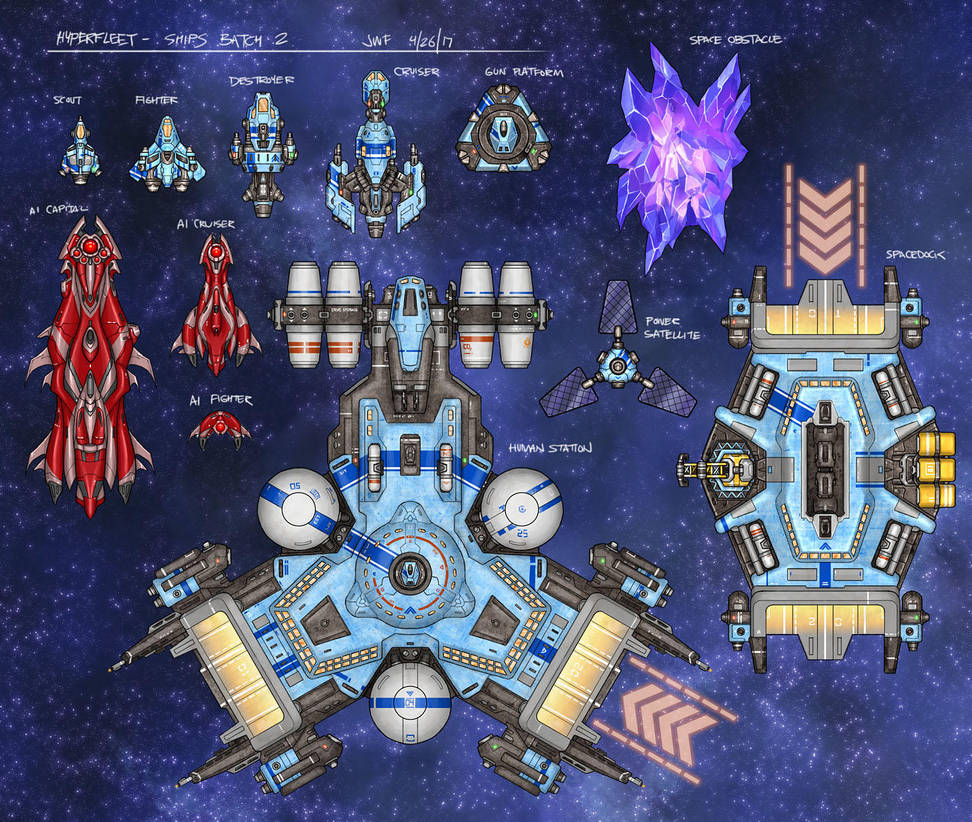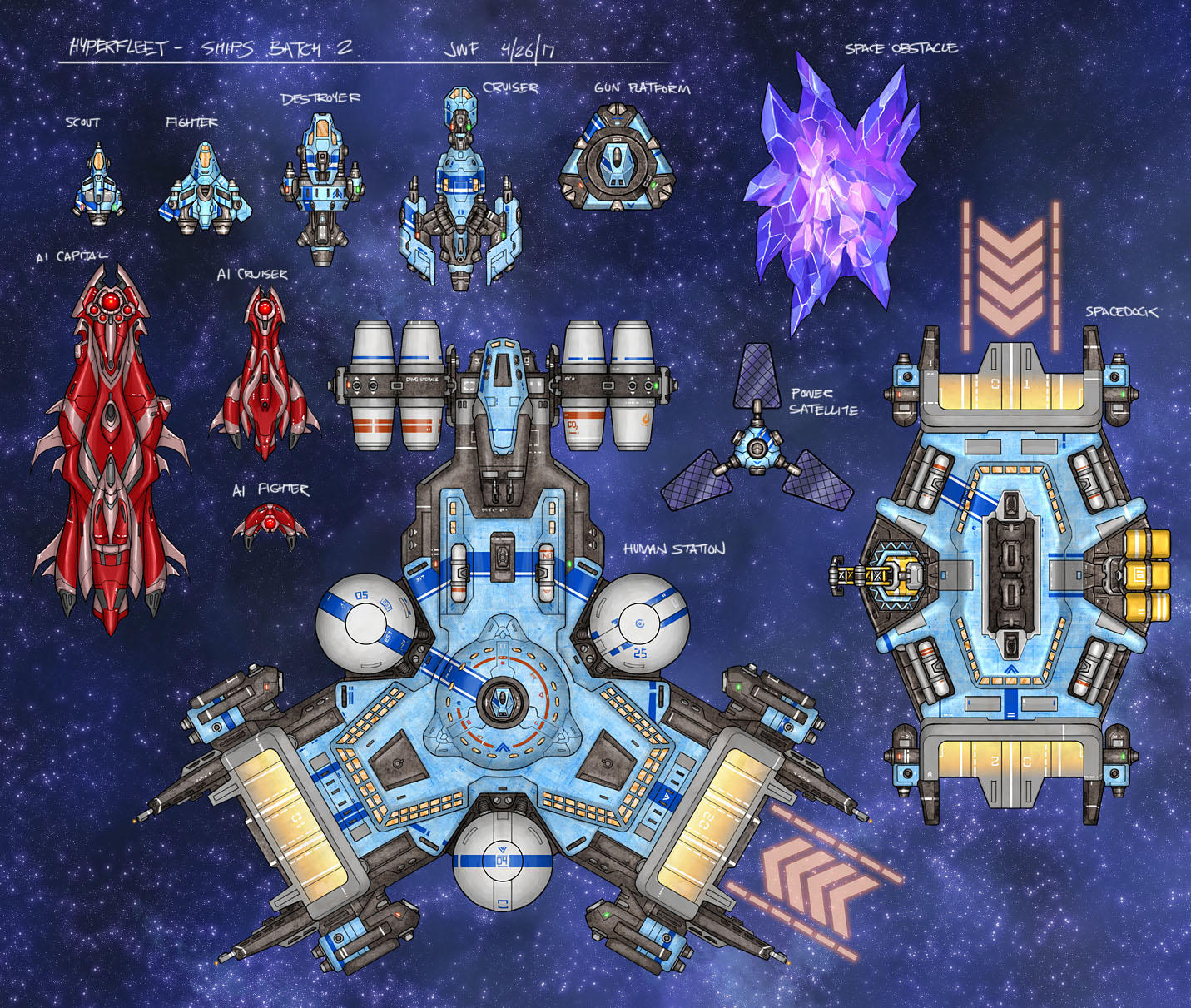 Watch
A set of spacecraft image assets for Dylan Jones' "Hyperfleet" game project.

These look great, love the design of the triangle shaped space station and is Hyperfleet going to be a steam release like your Stars in the Shadow game?
Reply

I don't know the current status of this project. These were done last year.
Reply

These are great ships. But I have always wonder why people think space ships would put a hole in a perfectly ship? Specially a Warship? And so many people expect there to be windows in space ships? I am sure cameras and super HD screens would be all over the place.
Thank you for sharing your great work and reading my rambling.
Reply

Well, for the purposes of a game, visual cues that inform the player are generally a higher priority than strict realism. Windows on a craft are an important orientation and scale indicator, and it this case they provide a visual distinction between the "human" craft (which have windows) and the AI opponents (which do not).

That said, current real-world spacecraft do have windows. They tend to be smaller and well-protected, but I think you're always going to want to have some kind of baseline external visibility that isn't subject to instrument failure, even if you fly the craft mainly by instruments most of the time.
Reply

Humans do like those visual clues, like windows for so many things. Weather they make sense or not. Like in middle ages Fantasy settings wouldn't castle design be different when you have to factor in flying beasts and spell casters? But there is something that just seem right when a vehicle, that is not a tank, have windows. Why a Tank is fine with out where as others are not is a odd trick of the brain.
Keep up the great work you are doing. Working on anything else I can buy and can support your creative awesomeness?
Reply

Tanks do have windows, they're just really small.

The tank works visually, I think, because it has a recognizable "head" (the turret), and the gun demonstrates where it is "looking". Scale cues are not as important, as tanks tend to have a more constrained size range (whereas a starship might be 100m or 1000m).
Ships also work best visually when they have a discernable "head"... this may be the nose of the ship, or something like a superstructure amidships.
Reply

Would not the engine area/"exhaust" work just as well to ornate which end of the ship is the front/'head' bit? In the end I guess I am the odd man out since I really don't care about understanding scale for Interstellar Ships. We have no idea what would be the smallest of hulls to make it work. So to me as long as I can a sense of scale between one another ship then I am happy. I don't really mind not visually knowing how big a ship is compared to humans.
Reply