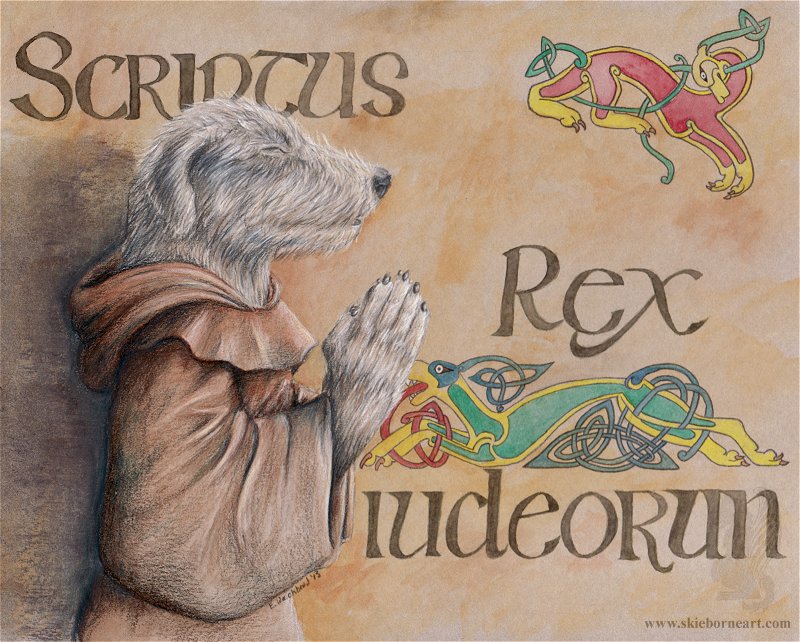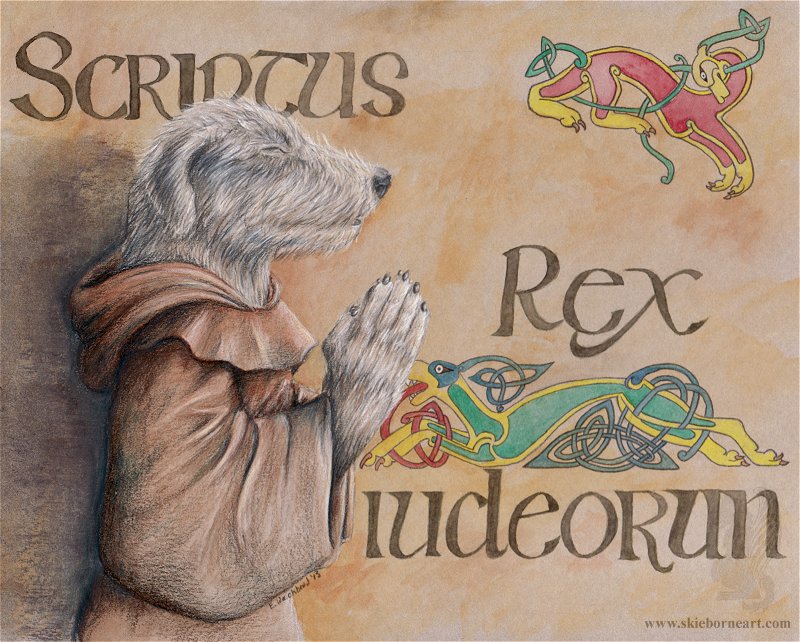 Watch
Started doodling this out on a grey matboard while at RF and it just kept taking on a life of it's own.
Before anyone tells me the Latin is wrong and the last word should be "iudaeorum" I know... however, this is the misspelling I found on the page I used as reference from the Book of Kells (f183v). While I chose the text at random, it seems appropriate for the piece.

I also admit it is not the most balanced piece, and I may go back and change that later.