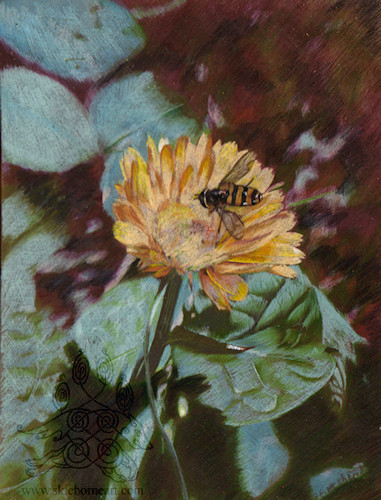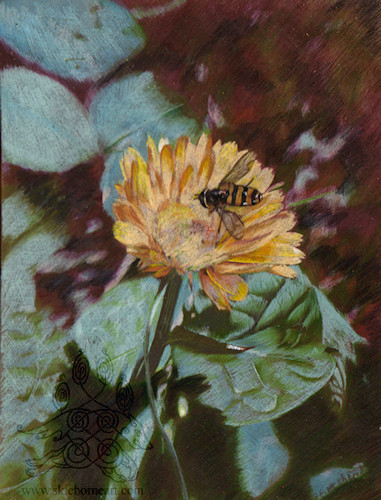 Watch
3 x 4 inches on Shrink Plastic with Prismacolor Pencils
Photo from my own garden.
Shrink plastic is a lot of fun, but also very different from other "papers". The biggest things I have to keep in mind when working on it are:
1) It doesn't blend much. It is generally a very slick surface so doesn't take a lot of layers. Usually whatever the top color is will be the strongest
2) Every line is emphasized! Want to make something smooth? rub it! just using the pencil like normal will still show the individual strokes once it is shrunk.
3) Unpredictable! One corner of this piece stuck to itself and I wound up in a minor panic trying to un-stick it so I didn't have to do it all over again