Hey guys! This is the second part of my Art Feature. These are the best works that I`ve chosen during these months and faved.
I really hope you`ll like it!

You can see the first part here

Art Feature - Autumn First Part-First Part of this Art Feature! The next one will be in October


Show some love to these artists!

On the eighth day by

streamweb


Azrael by

Majentta

Broceliande by

clair0bscur

White Queen by

Veronique-Morice

LOST IN TIME by

MirellaSantana

Noite Serena - (Simple Manip) by

Wesley-Souza

Titania by

Aegils

Divine Beauty by

Irina-Ponochevnaya

Gemini by

Liancary-art

Sky full of stars v2 by

BaxiaArt

Astry by

Justine1985

The Zodiacs: Pisces by

KlairedeLys

Autumn Colors by

bwaworga
and as usual, show your love to these amazing artits.
<da:thumb id="309519017"/>
<da:thumb id="529035309"/>
<da:thumb id="540231328"/>
<da:thumb id="540950040"/>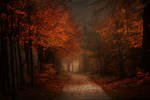 <da:thumb id="172515014"/>

Models that deserve your attention!
<da:thumb id="372317160"/>
<da:thumb id="323115383"/>
<da:thumb id="426883309"/>
Shameless 2015 self promotion

<da:thumb id="576896890"/> <da:thumb id="576330420"/>