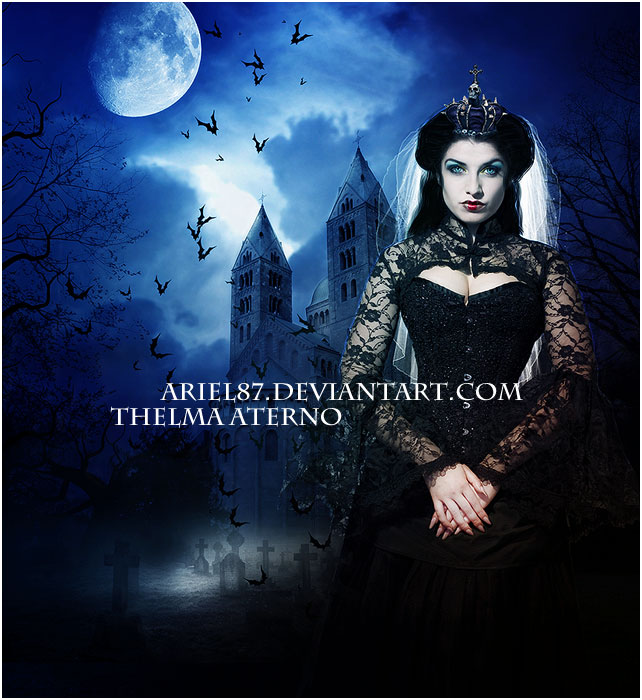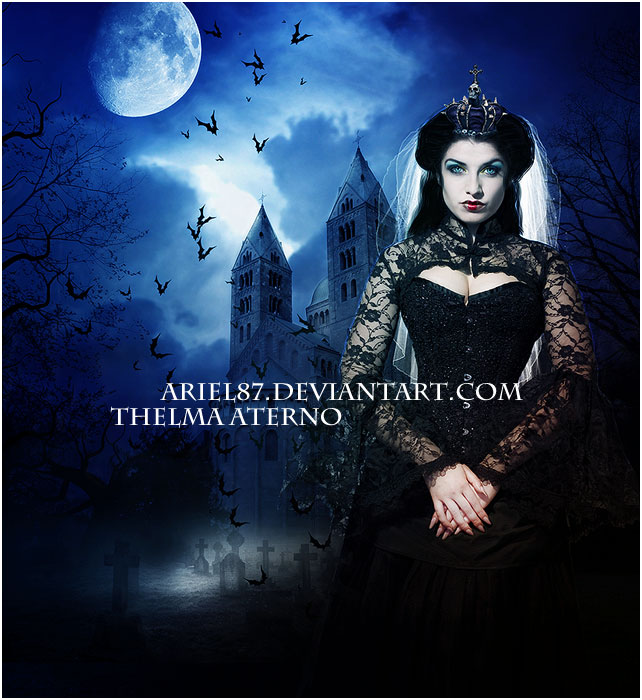 Carmilla's mood abruptly changes. She sometimes makes unsettling romantic advances towards Laura. Carmilla refuses to tell anything about herself or her background, despite questioning from Laura. Her secrecy isn't the only mysterious thing about her. Carmilla sleeps much of the day, and seems to sleepwalk at night. When a funeral procession passes by the two girls and Laura begins singing a hymn, Carmilla bursts out in rage and scolds Laura for singing a Christian song. When a shipment of family heirloom restored portraits arrives at the castle, Laura finds one of her ancestors, "Mircalla, Countess Karnstein", dated 1698. The portrait resembles Carmilla exactly, down to the mole on her neck.
During Carmilla's stay, Laura has nightmares of a fiendish cat-like beast entering her room at night and biting her on the chest. The beast then takes the form of a female figure and disappears through the door without opening it...
Happy Halloween! For you, Carmilla, the most famous female vampire in history.
Featured by =
DanielleDroeven
and *
Selunia
Model: ~
La-Esmeralda-Stock
[link]
Stock Places: *
wyldraven
[link]
and *
Selunia
[link]
Brushes: *
Sagakure
[link]
=
Falln-Stock
[link]
Crown: *
Elevit-Stock
[link]
~Děkuji mnohokrát! Thank you very much! Много благодаря! Mange tak! Maraming salamat! Kiitos paljon! Merci beaucoup! Hartelijk dank! Puno ti hvala! Grazie mille! Labai tau ačiū! Liels paldies! Vielen Dank! Mange takk! Dziękuję bardzo! Muito obrigado! Mulţumesc foarte mult! Большое спасибо! Σε ευχαριστώ πάρα πολύ! Hvala lepa! Пуно ти хвала! Muchas gracias! Tack så mycket! Велике спасибі! jazeelan or katheran~