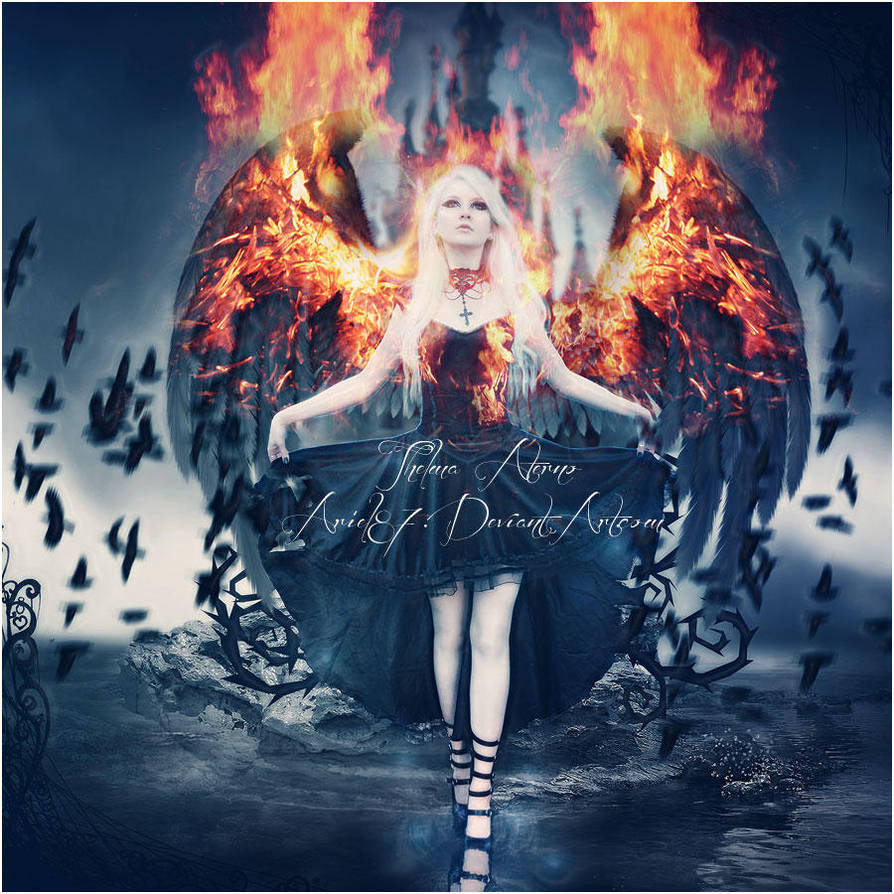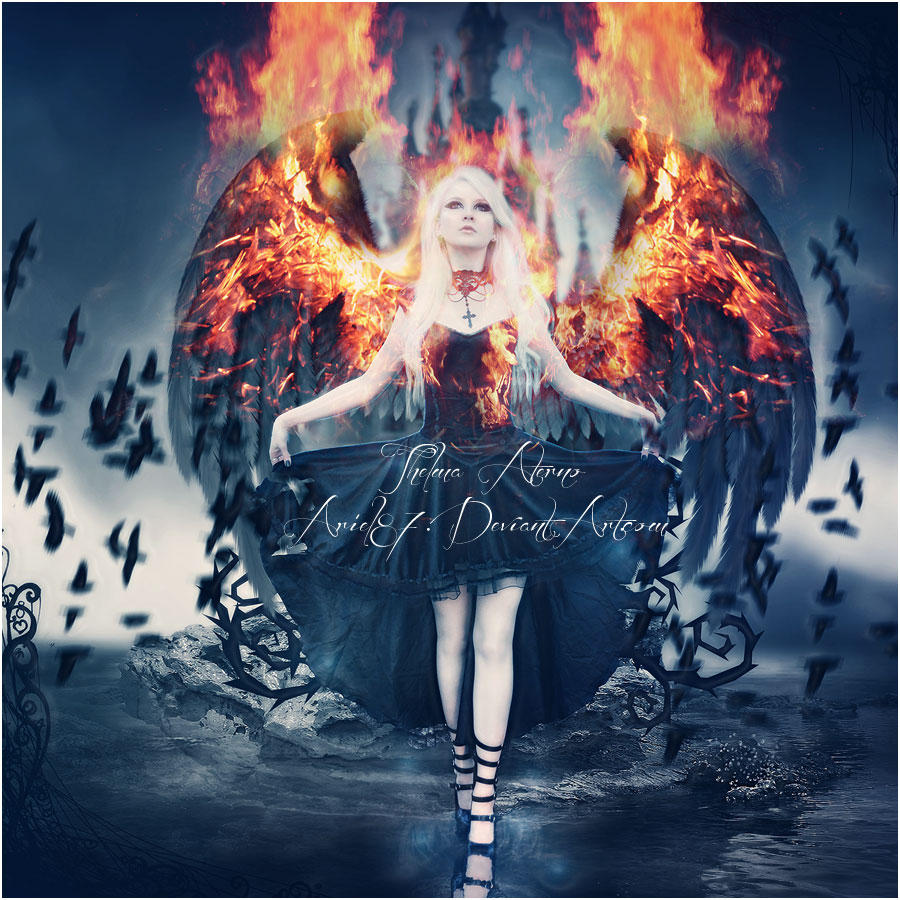 This is the archetype that pre-exists the man
Evil is an inner voice that transcends the life's principle
It is shameful and sharp, but secretly desired
Don't resist the charm of evil, let fire burn bright,
obscure and contradictory form of bliss and lust
It lives in our heart, but awfully beyond us.
Death is certain but its time is a mystery forever unknown
Every drop of my tears is eternal, death is eternal,
it's the evidence of everything's end and corruption
Suffering is pain, don't mistake it for ache
Ache is consciousness, everlasting expiation.
You can't defend yourself from the void nothing
Lunacy is a false cure to mask emptiness
Existence is tragic 'cause we begin to see
the dawn only when darkness falls
We have been called to live in the name of archaic myths
To refuse them is like to fly with no fear to sink
Into the eternal and primordial sleep
To sink into the earth's secret heart
We have been given a mask to lay upon our face
to throw off it is like to feast with no fear to drink
at the sacred source, to eat forbidden fruits,
to learn the mysteries
Of fire, of water, of human souls, of our destiny
The throb is dying out in a vibrating echo
Cosmic memories protect us from the chaos
Choices cannot be erased, neither by mind.
Cadaveria
Featured by
Nephire
and
tamaraR
Model:
MariaAmanda
fav.me/d4nku6f
Stock Places:
MirellaSantana
fav.me/d3duq4j
Maliciarosnoir-stock
fav.me/d5qno4l
Wings:
Thy-Darkest-Hour
fav.me/d4sf2fs
Brushes:
dark-dragon-stock
fav.me/d1bibyl
PinkBassist3
fav.me/d1v308q
LiTdesign
fav.me/d2awdq8
Fires:
Mind-Matter
fav.me/d4mafps
Ariel87-Stock
fav.me/d2a9835
The rest is painted
My Facebook page

www.facebook.com/Ariel87-Digit…
~Děkuji mnohokrát! Thank you very much! Много благодаря! Mange tak! Maraming salamat! Kiitos paljon! Merci beaucoup! Hartelijk dank! Puno ti hvala! Grazie mille! Labai tau ačiū! Liels paldies! Vielen Dank! Mange takk! Dziękuję bardzo! Muito obrigado! Mulţumesc foarte mult!Много благодаря! Σε ευχαριστώ πάρα πολύ! Hvala lepa! Пуно ти хвала! Muchas gracias! Tack så mycket! Велике спасибі! jazeelan or katheran! 谢谢! ありがとうございます!~
This is a piece of art that deserves to be in a horror book cover (and I'd definitely would buy the book, to be honest). We don't know if the female character is good or bad. The palette of smoky black and blue colours makes the image more interesting. My favourite element of this flawless art work is the fire that comes out of her body, because we don't know if she is a witch, an angel or a young lady with pyrokinetic powers. The ravens flying behind her makes the photographic manipulation more dark, realistic and mysterious. Overall, this is an extremely well done piece made by the talented and brilliant Thelma Aterno.
The Artist thought this was FAIR
7 out of 7 deviants thought this was fair.