Senior Week
Hello!
projecteducate
and
PixelChallenges
presents to you a second Pixel Challenge!

Also you can choose favorite fruit here:
arichy.deviantart.com/journal/…
- one most voted entry will get 100

Week 8 entries (fruits)
Dates:
The contest starts on
December 1st
and goes through
December 6th
.
Winners will be announced on December 7th.


Rules:
Please read through our rules carefully or your entry may be disqualified.

Your entry must be new and created for this challenge. Pre-existing works won't be accepted.

Your entry must abide by DeviantArt's Terms of Service and Policies

All entries must be drawn in Pixels

One entry per participant

Pixel entry sizes should be 300x300 or smaller.
Important: Make sure you link to our current week's journal in the deviation's description so that we know you've read and understood the rules!

Important:
Link to this contest so that we know you've read and understood the rules!
Theme:
Theme for this challenge - Clouds!
Examples:
Tutorials:


PE: How to Make Pixel CloudsHow to Make Pixel Clouds

Hello!


In this tutorial, I will be showing you how to make pixel clouds. I have two different types of clouds I use depending on the piece; semi-realistic, and cartoon style. I will be showing you both today!


Let us start!


Semi-Realistic

The semi realistic style can be done two ways, depending on if you are limiting colors or not.
First, I'm going to show you the way for if you do not care how many colors you use.



First you will pull out your pencil brush, as you would normally do when making pixel art, and set the color to white. After that, set the opacity to around 10%-20%.
--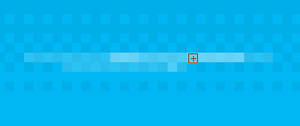 Randomly brush side to side with the pencil, and then overlap some lines randomly as well.


--



Keep doing that until the cloud if about as big as you need it; it should look something like this.c:
--



Also you can visit
TutorialsForYou
,
Pixelcommunity
and
TutorialsClub
and find more tutorials.
Prizes:
1st place:
3 months PM
2nd place:
1 month PM
3rd place:
300

Honorable mention:
150


Also all winners will get 50

and a feature from
PixelChallenges
Judges:

So what are you waiting for? Go and create!