Hello and welcome to our 54th week!
Before you join, please read our Rules to avoid confusion and any unpleasant
situations
!!


Dates
Start: 01 February
End: 6th February

Winners announcement: 7th February

Theme of this week: Cats vs Dogs

Do you remember this film?

I like it, so fun and nice!

This challenge you need to CHOOSE ONE and create: CAT
OR
DOG!

Remember:
Cat OR Dog!
Inspirations:
CATS:
Tutorials for this week: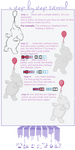 <da:thumb id="476142375"/>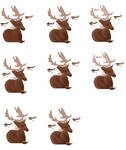 Need more? Check out
TutorialsForYou
,
Pixelcommunity
and
TutorialsClub
to find more tutorials!
How to join the challenge?
Your entry for week 54 can be added here:
Link to current open gallery folder
or send a note to
PixelChallenges
and our Team will add your entry to the right folder, thanks.
Please remember!
If you send your entry via note, you have to accept the request that will be send from the group by the deadline, otherwise the deviation will not be considered as an entry!
Make sure you also link this challenge article in your deviation's description, so that we know that you have read our Group Rules.
Prizes!

From dAseniors as usual:

2nd place: 250

3rd place: 100

Honorable mention: 50


50

to each winner from
PixelChallenges
:bademoticon: Group News:
PixelChallenges
Team want to say BIG THANKS to
dAWishingWell
Team, thank you for renew our Super Group status, we appreciate it sooo much!

THANK YOU!!!

Please send some love to
dAWishingWell
Group and Team

Also we'll discuss how we'll able to host a project or a week with
dAWishingWell
later!

Share some love to our past week participants here:
pixelchallenges.deviantart.com…
Check our last Donors feature here:
Good Souls feature (January)

The *new* PixelChallenges is here!Hello friends, members and supporters of

PixelChallenges

!
We are happy to announce that the group is open again!
We are also really tired but so excited about the changes we did, to make this group even more awesome for YOU!



:bademoticon: New admin in our Team! :bademoticon:

Please welcome our new Admin,

Dracse

!


:icondracse:


Drac has joined us on the position of Pixel Elves.
We hope that you will be happy of his work and will support him in the first days of his position at our group!



:bademoticon: Slightly changes of our profile page! :bademoticon:

We changed the "Welcome" widget s
Have fun!