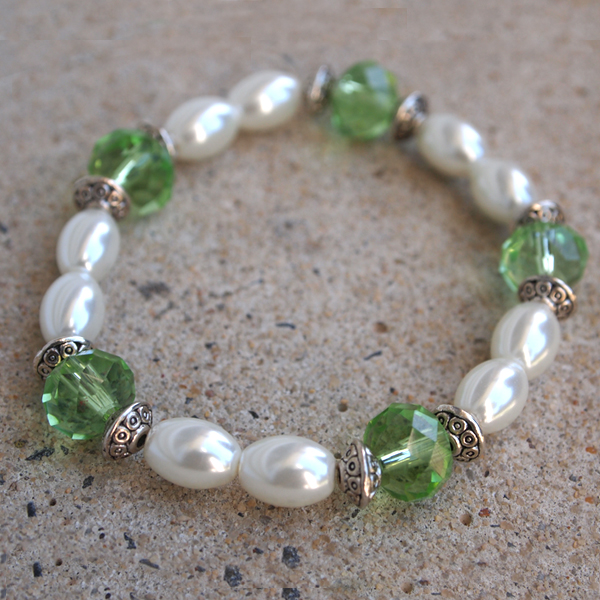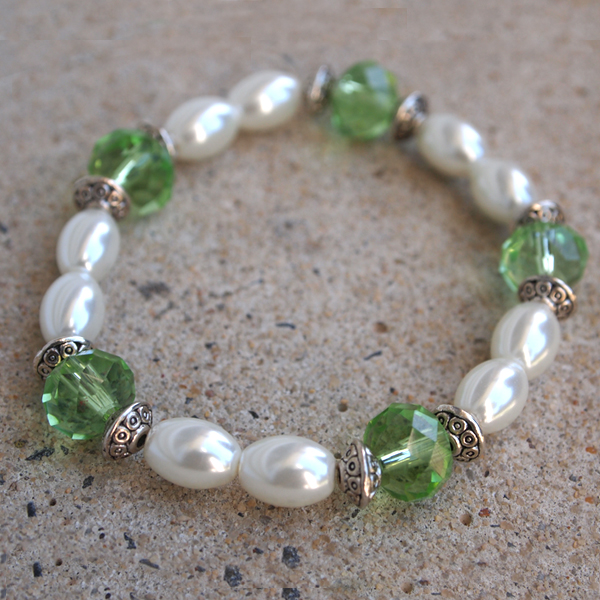 Watch
This bracelet was made with green crystal beads, pearl oval white beads and accented with silver beads.
Buy on Etsy:
[link]

For some reason, i misread the title and thought it said Snow White and Bead Bracelet. I think I just have snow white on the brain because of all the movies coming out as well as Once Upon a time, the TV show.

Anyway, beautiful bracelet. I like the green bead gems you used. Very classy.
Reply