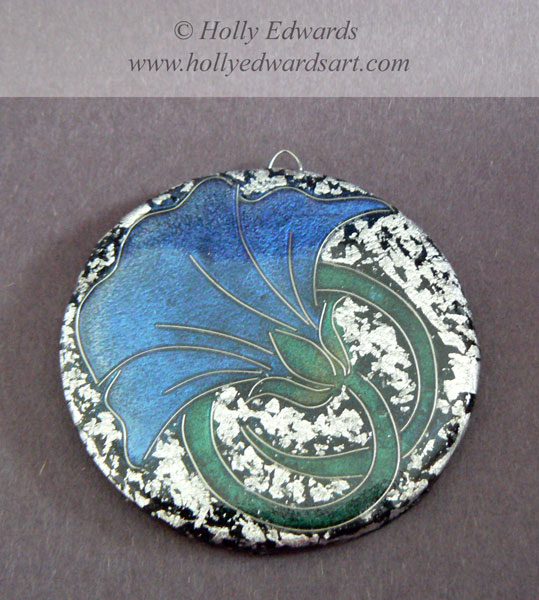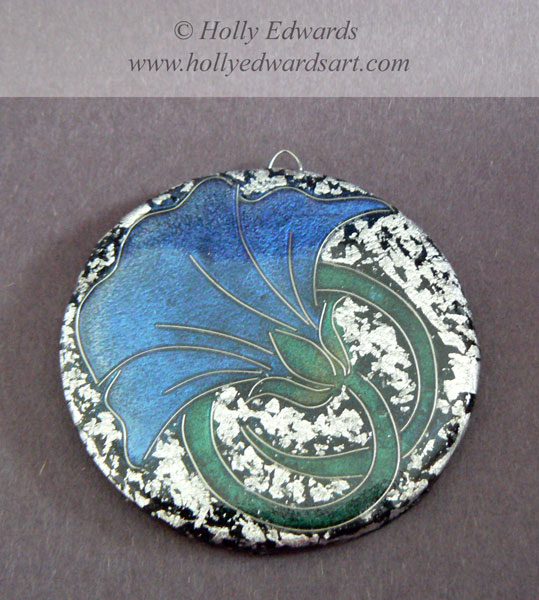 Watch
My second art nouveau flower pendant, with silver leaf...I think I'm gonna keep this one ...lol!

gorgeous!!! your jewlery is so lovely like your paintings

Reply

Amazing!

I tried to make this faux cloisine using polymer clay but my wires would pop out if the items was even slightly bent. How did you solve this problem, if that is not to big of the seceret?

Reply

I found the wire bends so easily, I just work on bending it back into a straight position, probably one of the most annoying things for the wire. Then when it's as "flat" as I"m going to get it, I press it into the clay, but not to deep. So no real secret really, just gotta play with the wire. I was using 26 gauge, I'm going to try thicker so it holds its shape easier. Good luck!
Reply

Thank you for your answer.

Tell me, do you coat the whole piece with something, or you just leave it as it is?

Reply

I first cover it with gloss and then cover it in resin...it's tricky to work with I find, hopefully I'll get better

Reply

Now, that makes a lot of sense.

That way the wires just can't pop out while wearing the piece.

Thank you so much for this answer. It is very appreciated.

Reply

gorgeus work

Reply

This one is awesome. Great Job!
Reply