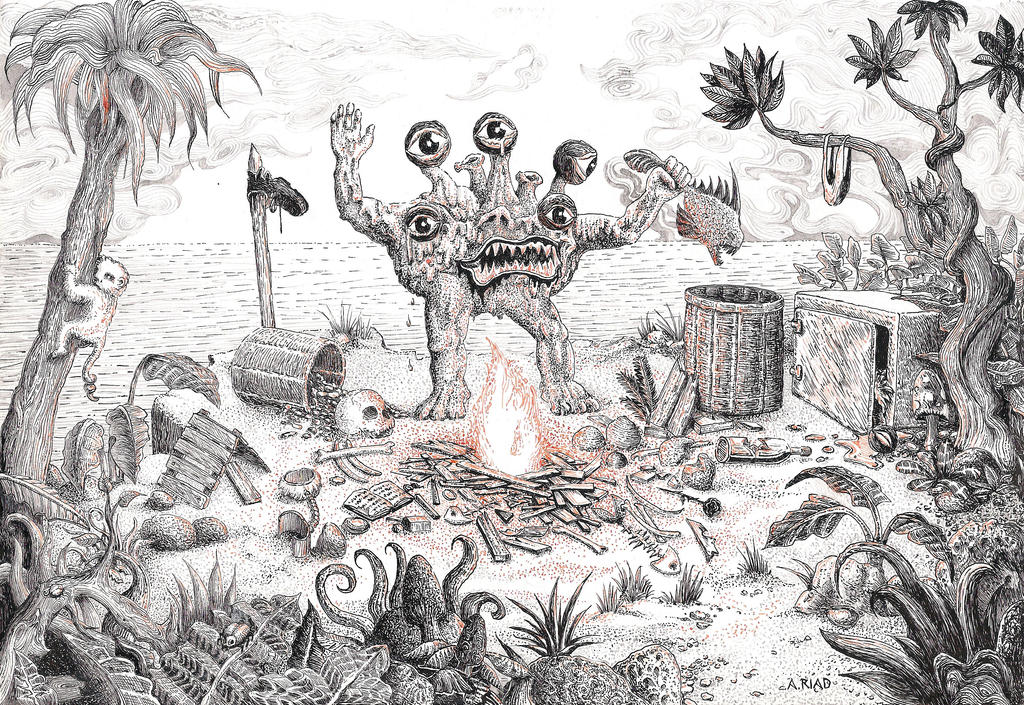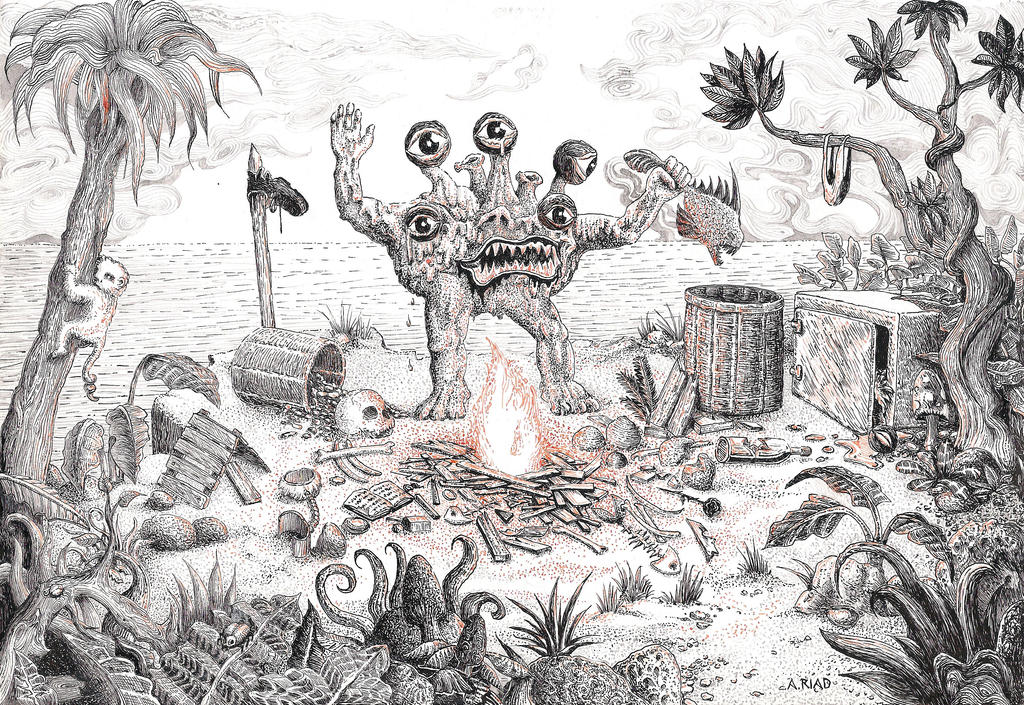 Watch

still with the "john blanche" style... i like it! which kind of pencil do you use ?

Reply

Thank you! Well done, John Blanche is a true inspiration for me, especially his work for the playable books "Sorcery".

I used "chinese ink" with this kind of pen (don't know the name in english):
jeanfrom.pagesperso-orange.fr/…
Reply


for me also, his contribution for the art of Sorcery is my "bible" for all my ideas of drawings...but i have to recognize that you have followed Blanche largely better than i do...I really appreciate your art for that

keep like this!!!
So you used "encre de chine avec la méthode classique de la plume métallique de dessinateur"...
J'ai pensé au départ à un type de crayon du style pigment-liner ou bien rotring isograph/rapidograph...
Bravo, pour l'emploi de cette technique assez délicate parfois.

Reply