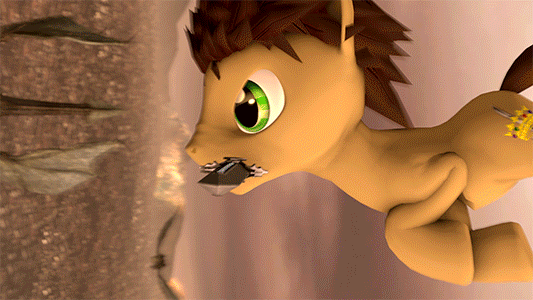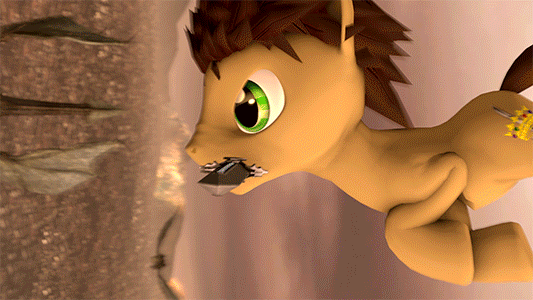 Watch
This is a GIF taken from my Austraeoh video.

About this shot:
This was one of the most technically challenging shots. I had to show a huge city in a software that doesn't do well with that. The ground is actually a screenshot I took of a huge scenebuild I made from above, then applied that to a flat texture with bump maps. Repeat that texture about 40-50 times and you get a cheap cityscape. Mountains were thrown in to breakup the flat line at the horizon. The ponies are not actually falling either. I just used changes in model scale to make things appear close or far. Essentially, the entire shot was built to be an illusion lol.
Rainbow's backwards hair is a recolor of Daring Do's hair to match Rainbows, then hid all her body textures and turned the body around to face the other way. So there is an invisible Daring Do in Rainbow's head.

Watch the video here:
YouTube
Read the fic here:
FimFiction
More GIFs from the video can be found here:
DeviantArt