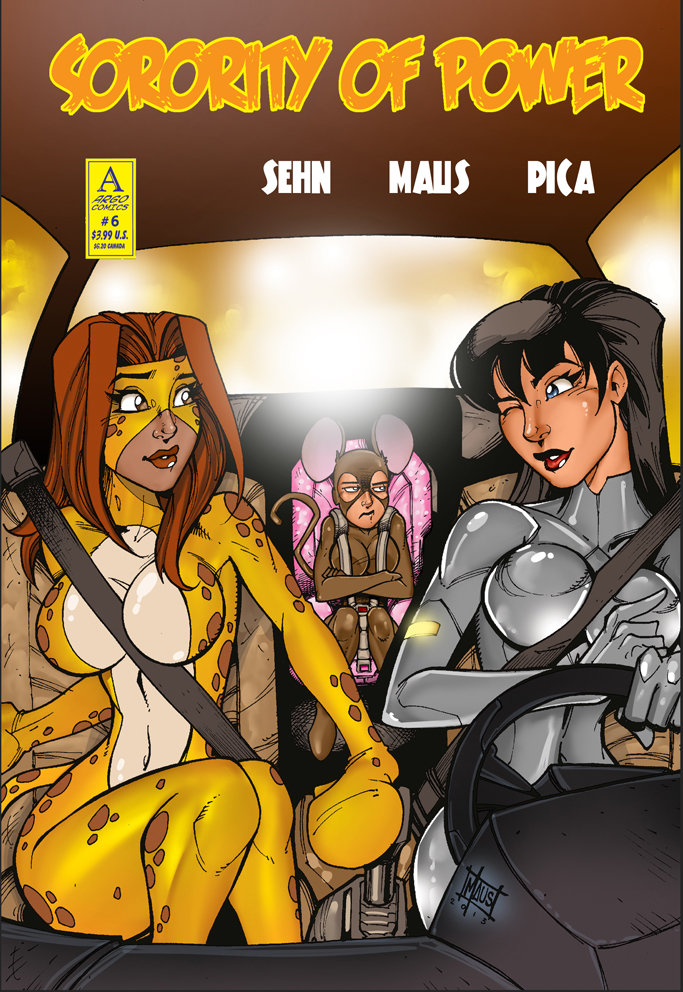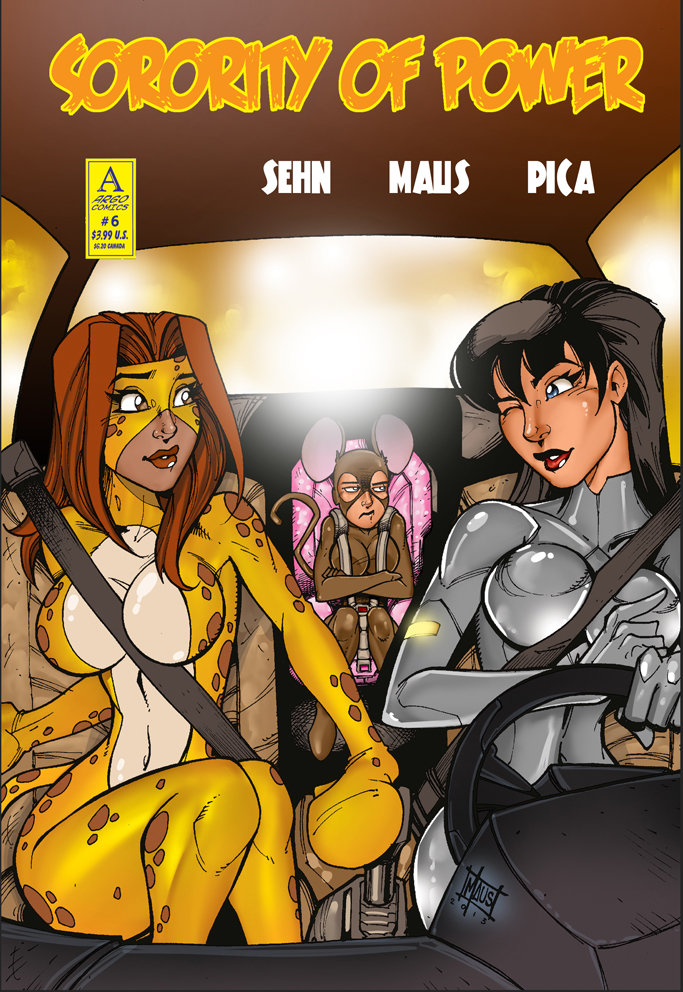 Watch
SORORITY OF POWER #6 will debuting at New York Comic Con with writer Dan Sehn and artist Bill Maus on hand to sign copies! Can't make the show? Copies and preview pages are available here:
indyplanet.com/store/product_i…
Written and Illustrated by Writer: Dan Sehn, Art: Bill Maus, Colors: Giuseppe Pica, Pin-Ups: Andrew Kilian, Scott Blair, Garrett Blair, Felix Novara, Rodrigo Rosa De Souza and Jose Ivan Negron
Harold Weinerhoffer of the Argo University Science Club has plans of revenge on those who have bullied him (and world domination while he's at it!). Can pledges, Leopard Lass, Cybersuit and Moushka save the day? And Moushka goes undercover in a mission that's sure to have her... rattled!

Reply

Good to hear

I always enjoy her part in the issues.
Reply

Will you be able to make a digital version available soon? I want to get the comic, but I can't get print.
Reply

Reply

How much of Moushka will we see in this issue? And, is there a downloadable version (pdf) of this somewhere?
Reply

Well, this story focuses on the 3 members on the cover with more Moushka then the other two so there is quite a bit of her in this issue. Indyplanet has been remodeling their digital division so at the moment, the print version is the only one.
Reply
Reply
Nevermind! Answered my own question.
Reply

that little girl in the back looks cute.
Reply

Thanks, Patrick

Reply

your welcome so what's this comic about.
Reply

Well basically we have 3 sorority sisters and 3 pledges and most of the adventures have the pledges trying to catch the bad guys to prove themselves and make it into the sorority.
Reply

oh ok so what's the little girl in the back what's her story.
Reply

Moushka is from Russia and is attending Argo University. She can shrink. Usually to mouse size for spying and the element of surprise but having to go undercover in a day care has her shrinking to a lesser degree in this issue.
Reply

Reply

Reply
(1 Reply)

Cool! Looking forward to reading the new issue.

Reply

This is such a great looking cover! Leopard Lass is cute as always and lol at Moushka in the child safety seats. Well done.
Reply

Thanks, Lu! Yes, Bill Maus really knocked this cover and issue out of the park! This was a fun issue and just wait and see the Crush pin-up in my next issue

Reply