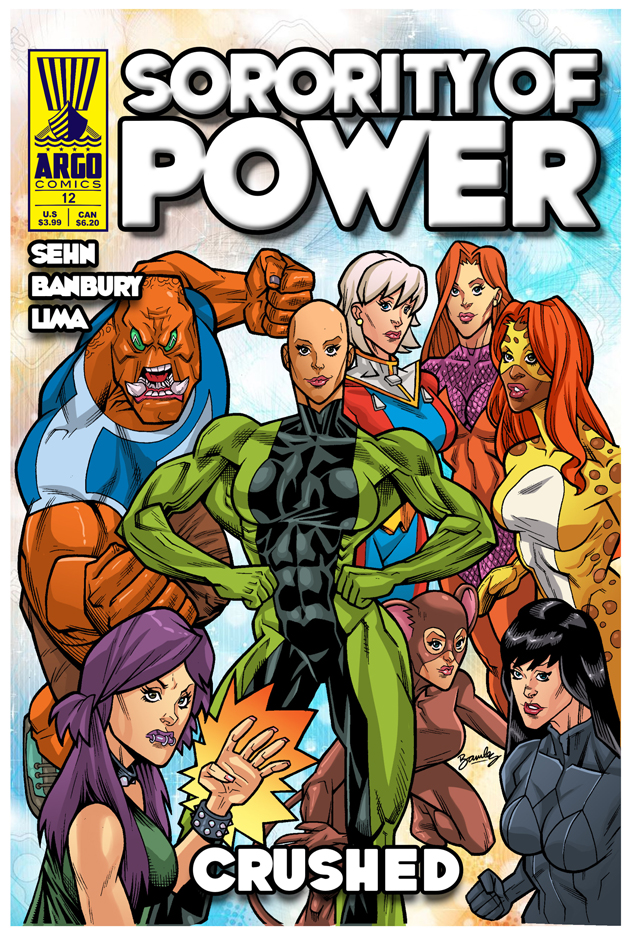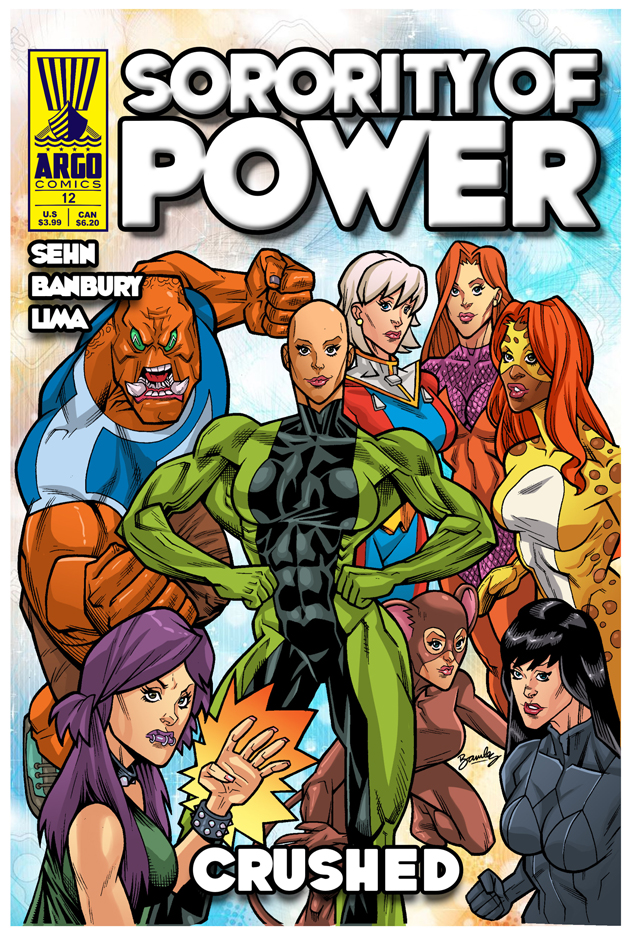 Watch
Sorority Of Power #12 available in print or digitally at: www.indyplanet.us/product/1468…


This cover (and the book's interior) has art by
Rob Banbury a.k.a.

and colors by Dijjo Lima
The Sorority of Power's Crush is the strongest person on the Argo University campus… or is she? Not if one particular member of the Intergalactic Intramural Football Team has anything to say about it. And how are the Art & Witchcrafts Club involved? All the answers are revealed in this thrilling issue of Sorority of Power!! Story by Dan Sehn, art by Rob Banbury, and colors by Dijjo Lima. Plus a bonus pin-up section featuring the dazzling talents of Jeff Moy, Louis Small Jr., Jardel Cruz, Leo Rodrigues, Adri Paul and Eric Blake!

I'm surprised Crush doesn't play on the Football team already. She could be an AMAZING quarterback!
Reply

A tale as old as time! I can't wait to see the classic story of who's the strongest!
Reply

Reply

Wooow! Ha ha! Stoked to see this Dan! Awesome!



Reply

I'm super happy with it as well, Rob!
Reply

Glad you're happy with it.

I've had loads of positive feedback with lots of people opting for the digital download!
Reply

Reply

This style of coloring is perfect for Banbury's style!
Reply

I agree, it's a great match! There's a drop down menu in the link in the box that says "Printed". Clicjk on "Variant" to see the variant cover by Banbury and Lima.
Reply

Cool, I like the new company logo with the ship graphic, too. Makes a statement—as does the bolder white masthead you're showing here. (Not on the books?)
Reply