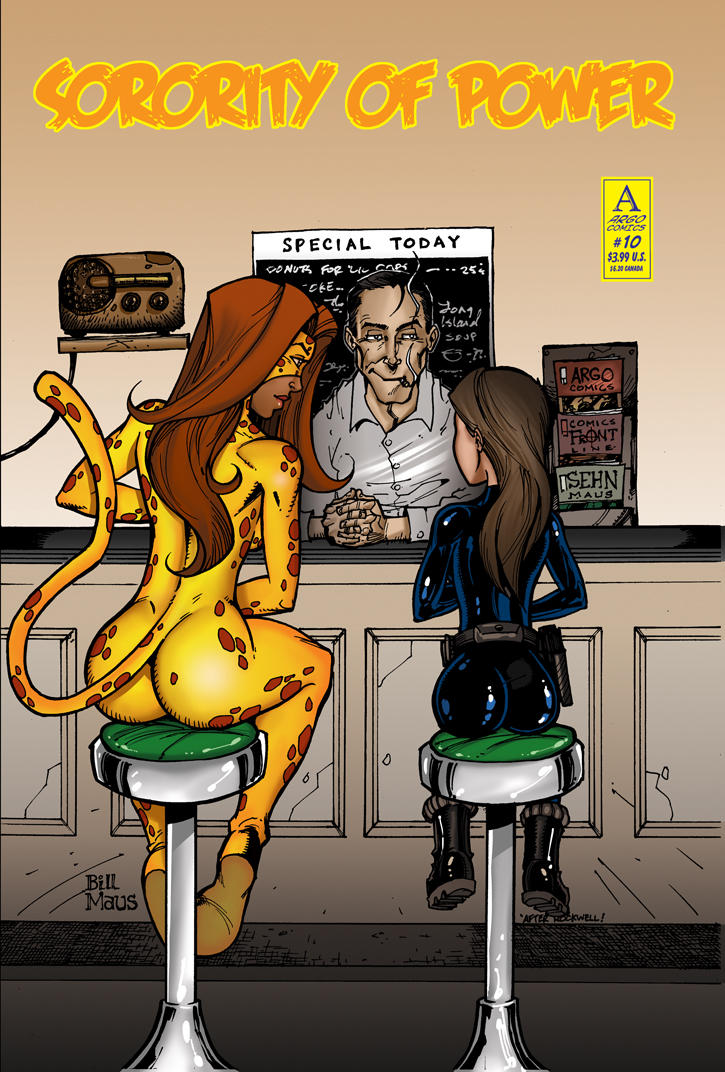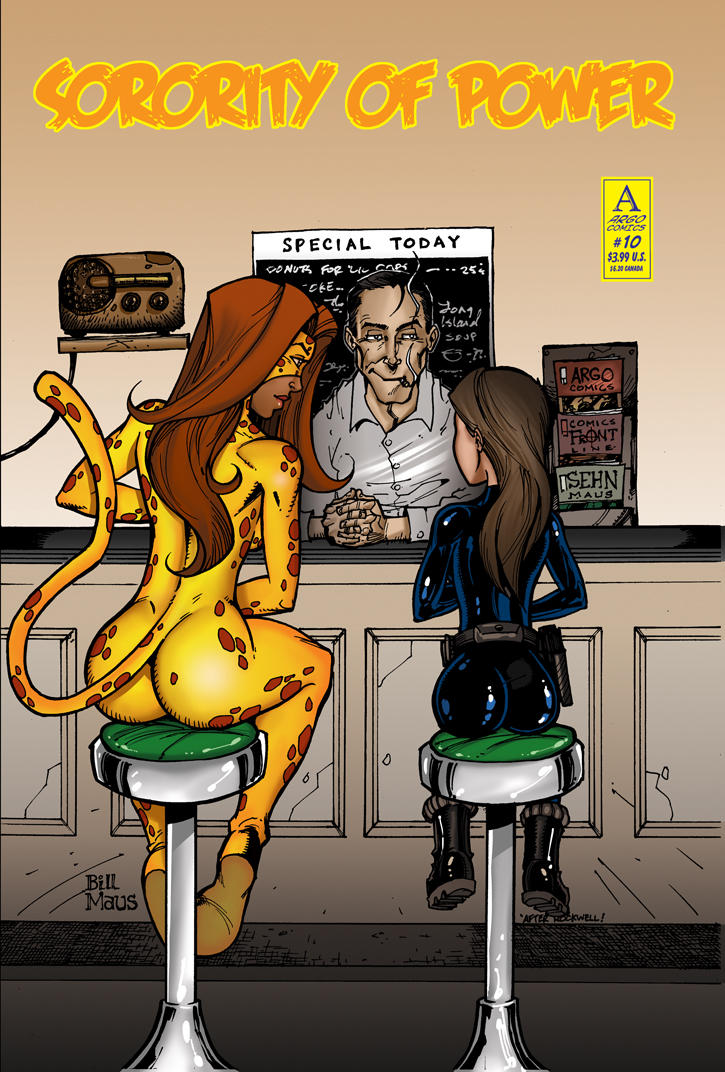 Watch
Sorority Of Power #10 available in print or digitally at:
www.indyplanet.us/product/1351…
Officer Lauren Order comes to career day at Argo University to let the student body know that "sometimes big justice comes in small packages". Too bad the Mystic Arts and Witchcrafts Club has other plans! Written by Dan Sehn with art and cover by Bill Maus and colors by Giuseppe Pica, Plus pin-ups by Kat Maus, Phil Moy, Jefter Leite, Andrea Meneghin, Jardel Cruz, Monte Baldwin, and Gaetano Petrigno Gaetano!

Reply

Thanks, patricktricks. The character had her own Halloween Special as well and we have begun work on another one-shot for her.
Reply

your welcome love you comic by the way and when your not making comics what do you do for fun.
Reply

I really like the diner scene of the cover. Two popular characters in a relatable location really works.

Reply