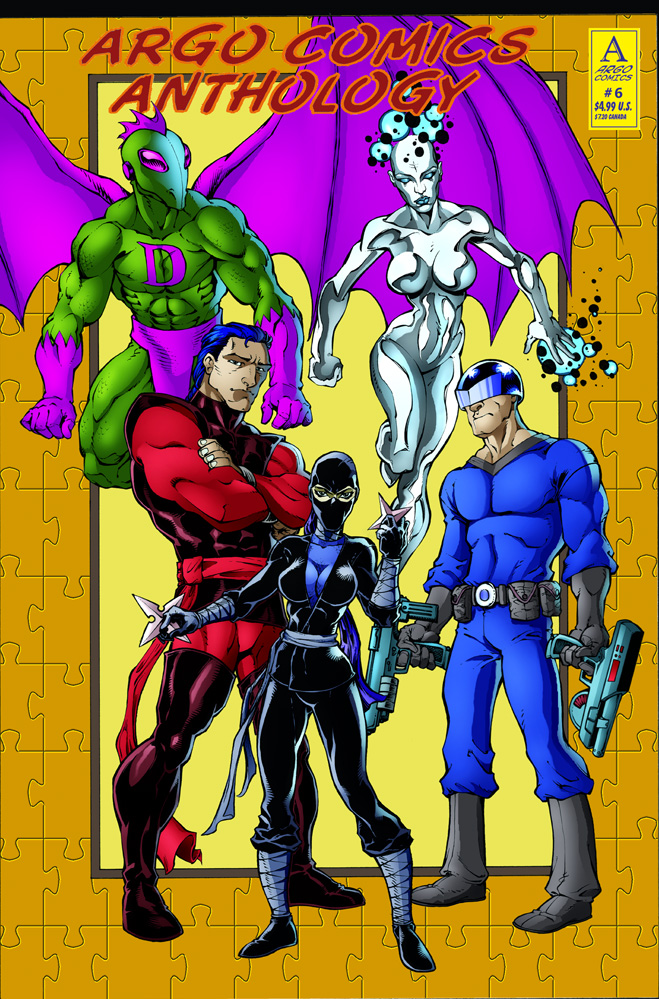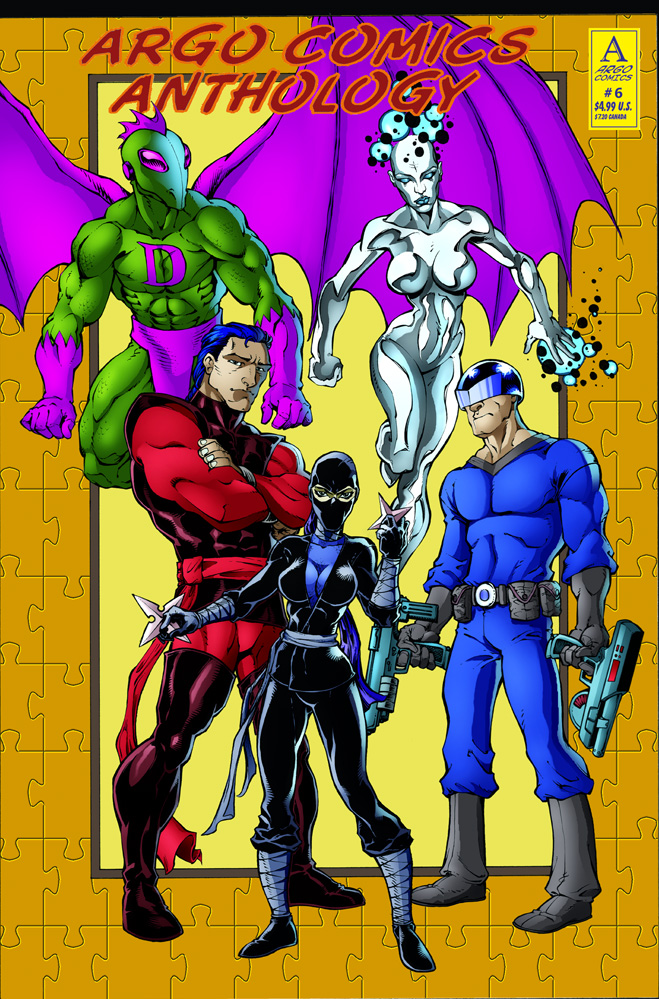 Watch
Now available at:
[link]
Written By Dan Sehn. Art By Brian Brinlee, Elton Thomasi, Israel Gusmão, David Quiles, Tim Vigil, Dan Sehn, Kevin Mcveigh And Mike Gallagher. Colors By Miguel Marques. Cover By Brad Green. Pin-ups By Isa Richardson, Tim Vigil, Elton Thomasi, Brian Brinlee, John Hebert, Tim Tyler, Kevin McVeigh, And Louis Small Jr.
Finally, the tale is told! The time-spanning secret origin of the Paladins! Also, another thrilling tale of the Teen Machine, the world's greatest group of teen mega-heroes... or are they? Enter the Justice Teens! Lastly, who do you call when things are too extreme even for the Death Squad? Meet the Death Squad Reserves! All this plus Argo Comic's famous pin-up section with art by industry pros and upcoming superstar artists of tomorrow! A comicbook and a pin-up book all in one with a full 36 ad-free pages of comicbook goodness!

Reply

Thanks, Paul! They were actually all parts of earlier drafts of my main team, Argo 5. They really balance out quite well though.
Reply

Reply

Reply