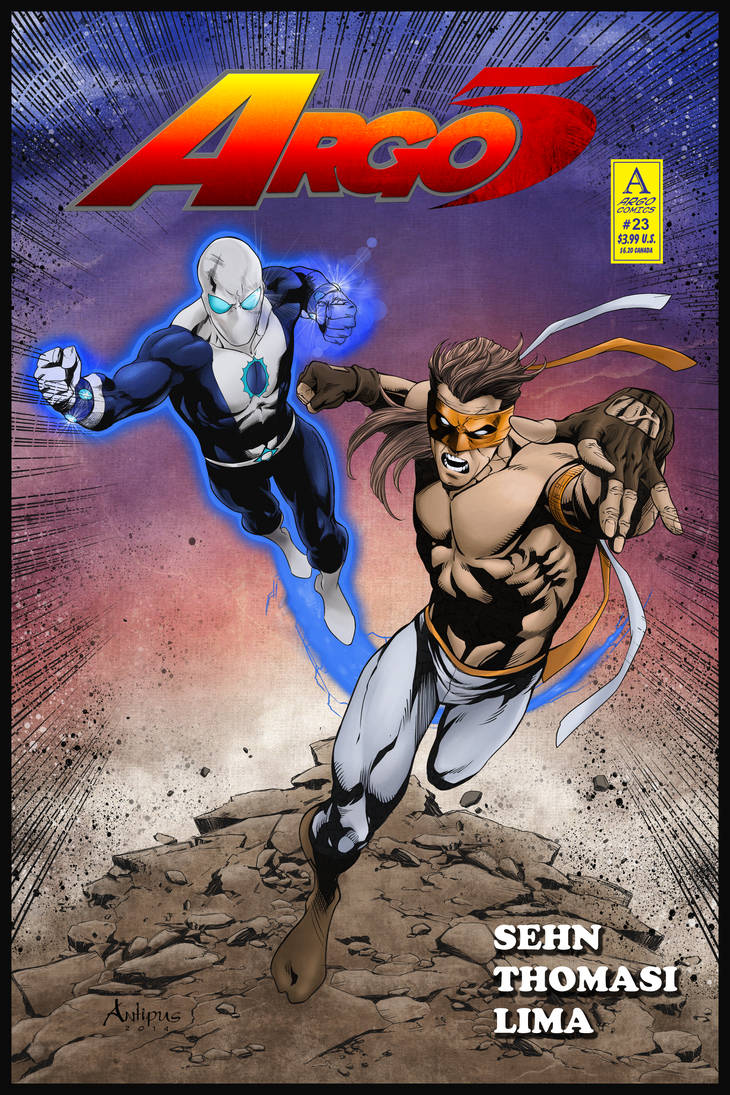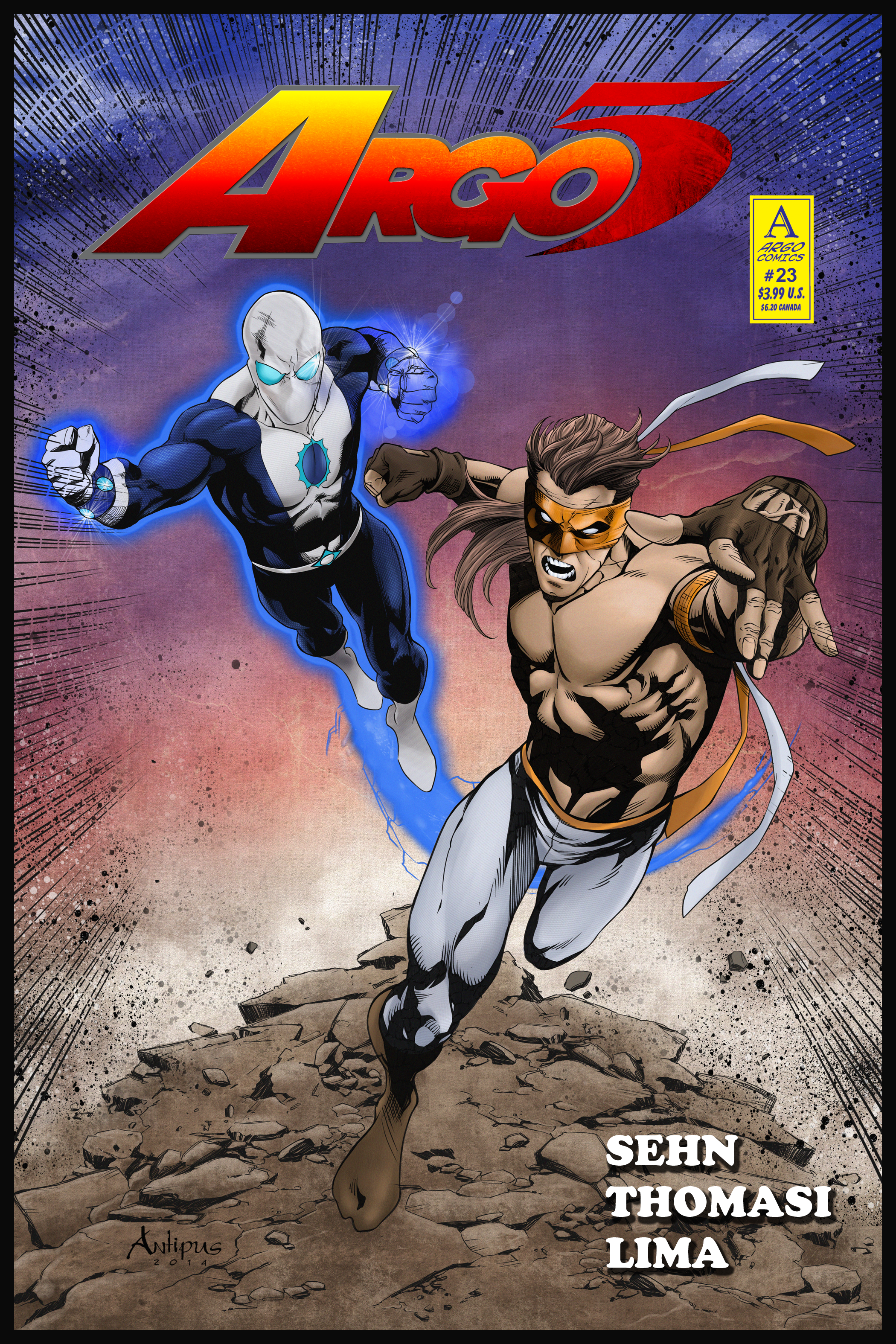 Watch
Sunday night and no WD or FTWD to watch so why not announce the release of Argo 5 #23! www.indyplanet.us/product/1509…
Story by Dan Sehn, art by Elton Thomasi and Pow Rodrix and colors by Dijjo Lima and Giuseppe Pica!
Blue Dynamo and Chain Reaction are treasure hunting online auctions. Can one such auction lead them to a disaster of mythic proportions. Find out in this pulse pounding tale entitled "Hero of Song and Story"! Also, Gladiatra catches up to Lauren Order. Has all been forgiven in their past love triangle? Fat chance! Plus our pin-up section by Alexandre Nascimento and comic superstar Tom Raney. Also an amazing cover by Antipus aka Antonio Luis P. Silva and a variant cover by Redg Vicente!


Reply

So, are these guys like your Booster and Beetle??
Reply

I try not to base my characters on Big 2 characters So I'll say these are more like my Blue Dynamo and Chain Reaction

Reply

LOVE TRIANGLE?!?! Oh, this I gotta see!!
Reply