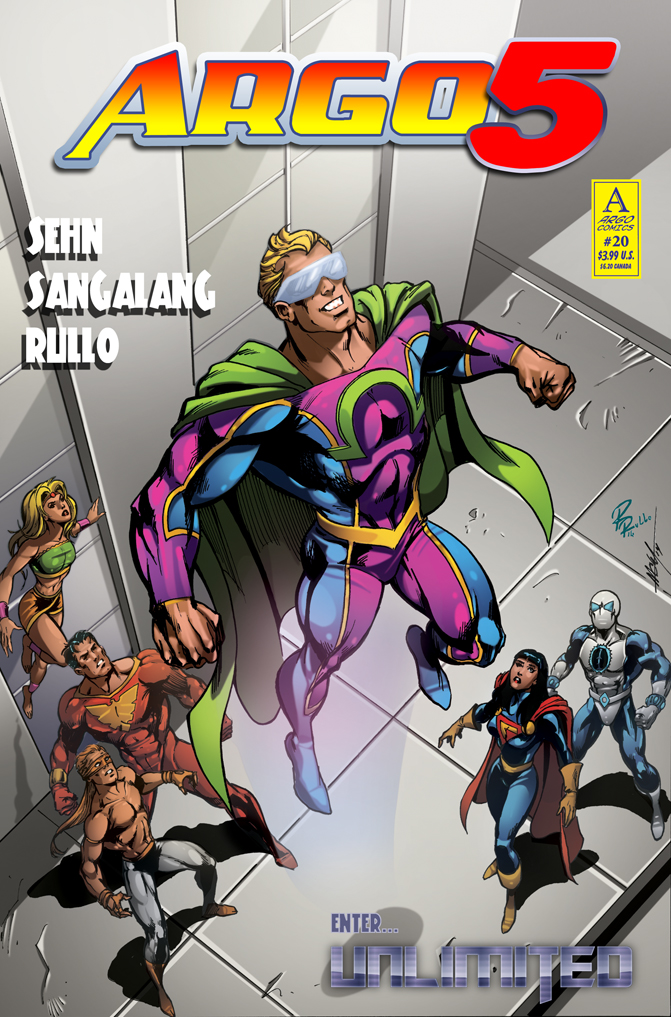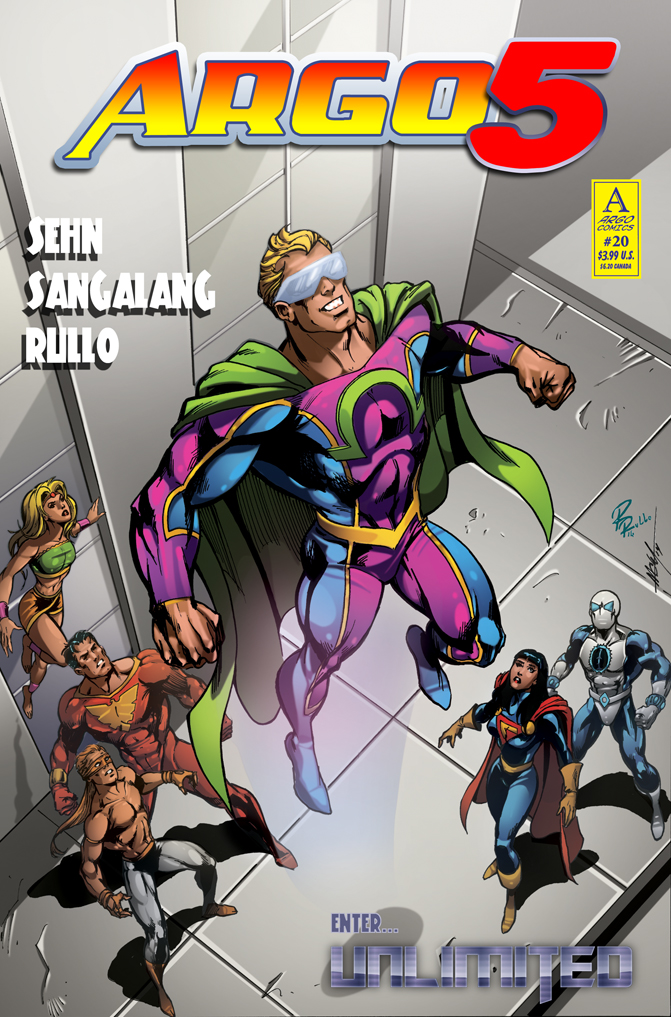 Watch
Argo 5 #20 now available at:
www.indyplanet.us/product/1339…
Who is the Unlimited and what does his arrival mean for Argo 5. This issue is dedicated to all the writers who strive for original storytelling. Story by Dan Sehn. Art by TG Sangalang. Colors by Ricardo Rullo Plus pin-ups by Tim Vigil, Royce "Fooray" Southerland, Ron Adrian, Adriraj Paul, Andrea Meneghin, Dave Brink and Leonardo Gondim and a cover by MC Wyman!

Reply

Thanks, Eric! Lots of cool looking indie characters in your gallery.
Reply

Most appreciated. You've got a great series going with excellent characters so that means a lot.
Reply

Thanks a lot. If we end up doing another guest star contest you should definitely submit Steel Wolf or one of your other characters if you like. We last had a Deviant Art guest star contest winner in Argo 5 #8
www.indyplanet.us/product/9567…
Reply

You got Tim Vigil to do a pinup? NICE! That guy is Amazing. 20 issues! Keep it going guys!
Reply

Thanks, Bracey100. Tim has been a favorite of ours for years. He has done a number of pieces for us in both Argo 5 and the Argo Comics Anthology. He's a true master of comic art!
Reply