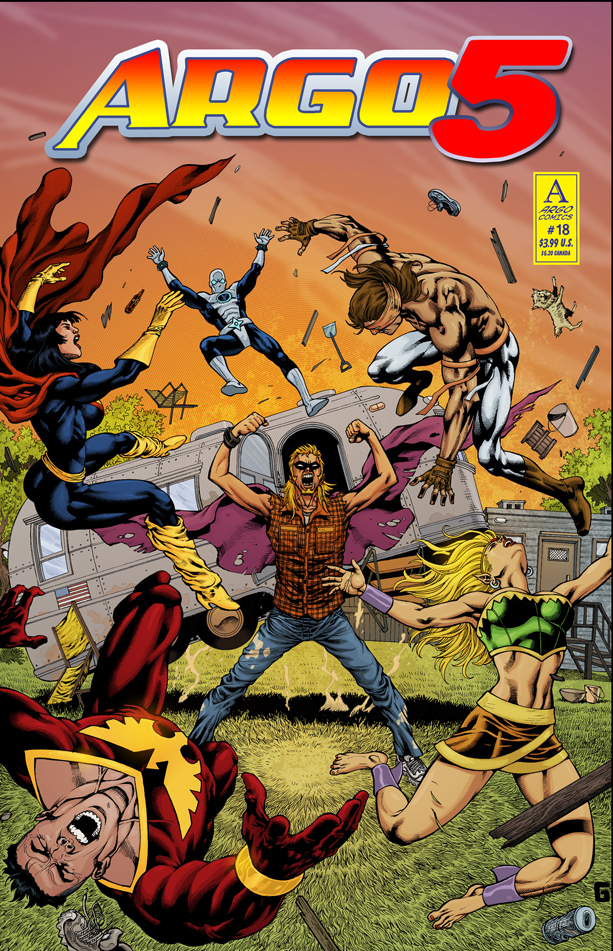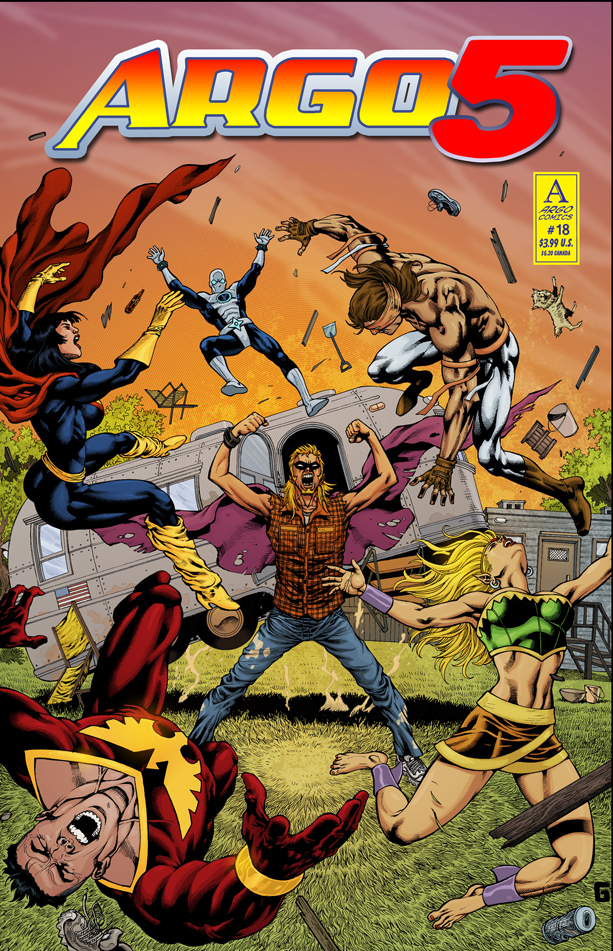 Watch
Argo 5 #18 now available at:

www.indyplanet.com/front/?prod…
The team heads down south to Camden County to to deal with the newest meta-human to hit the scene. Read on in this story that could only be called "The Ballad of Captain Redneck". Also pin-ups by Tom Raney (Thor, X-Men), Royce "Fooray" Southerland (Skullkickers), Caio Oliveira (Super Ego), Alexandre Nascimento, Dan Sehn, and Eric Souza with cover and interior art by the amazing Allan Goldman (Justice League, Superman)!

Reply

Now this is how a comic book cover should be done. It tells something of the story to be seen within. It's not some generic pretty pinup art. This really sells the story inside and that's what a great cover should do. Kudos to you guys and to Mr Goldman.
Reply

Have to say we have our share of pin-up covers but I agree that Allan knocked this one out of the park! We're actually trying to incorporate more story driven covers as can be seen in our recent re-release of Sorority of Power #2 with a more story driven homage cover.
Reply

Nothing wrong with some pin up covers here and there but for me I'll always appreciate the story driven ones the most.
Reply