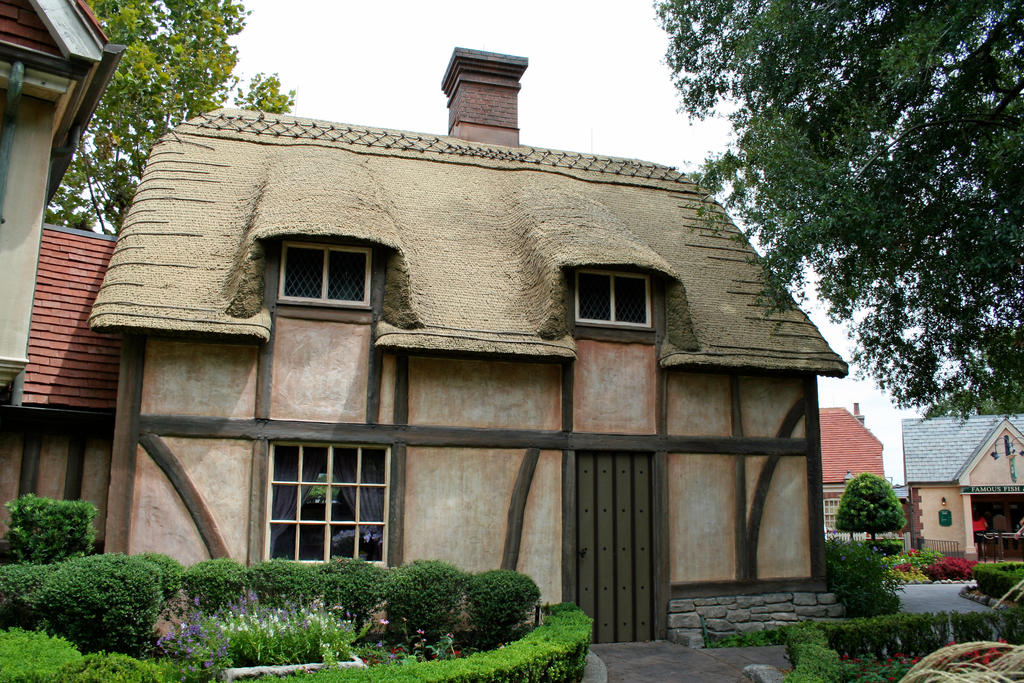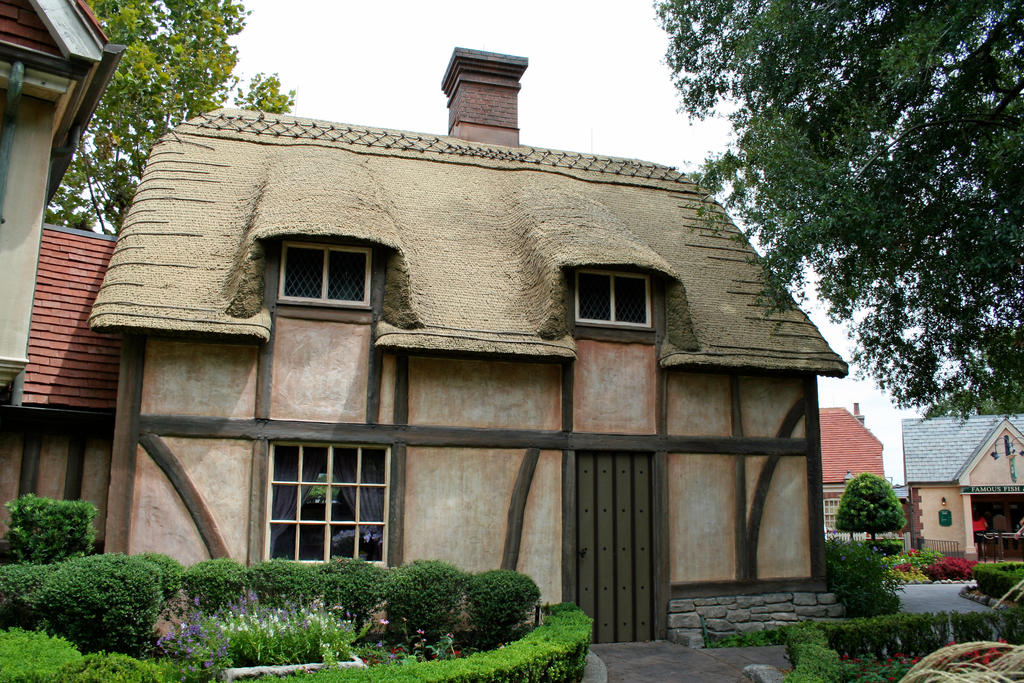 Click download for full-sized file - 3456 x 2304 pixels!
A series of the United Kingdom pavilion, as requested by ~archseer.
The Tea Caddy.

I love thatched roofs.
The Rules:
This stock photo is free for all to use. I ask only two things:
1. That I be given proper credit as the provider of stock with a link back to either my front page or to the original photo and
2. That you send me the link to the stock use, because I love to see my stock in use.
And just as an FYI, although my stock is unrestricted, you cannot use pictures of Disney or other characters in something you'd like to make into a print here on dA.

(full stock rules can be found on my profile or my journal tab

)

Reply

is this where disney think we live? xD
Reply

Ha! Not really, most of the pavilions are based on architectural styles (like the U.S. is just one giant federal style building and Mexico is an Aztec temple). The UK pavilion is supposed to reflect each Kingdom's architectural history; I believe this is supposed to evoke old Northern Ireland style architecture.
Reply

That looks so cute! very gingerbread house-esque!
Reply