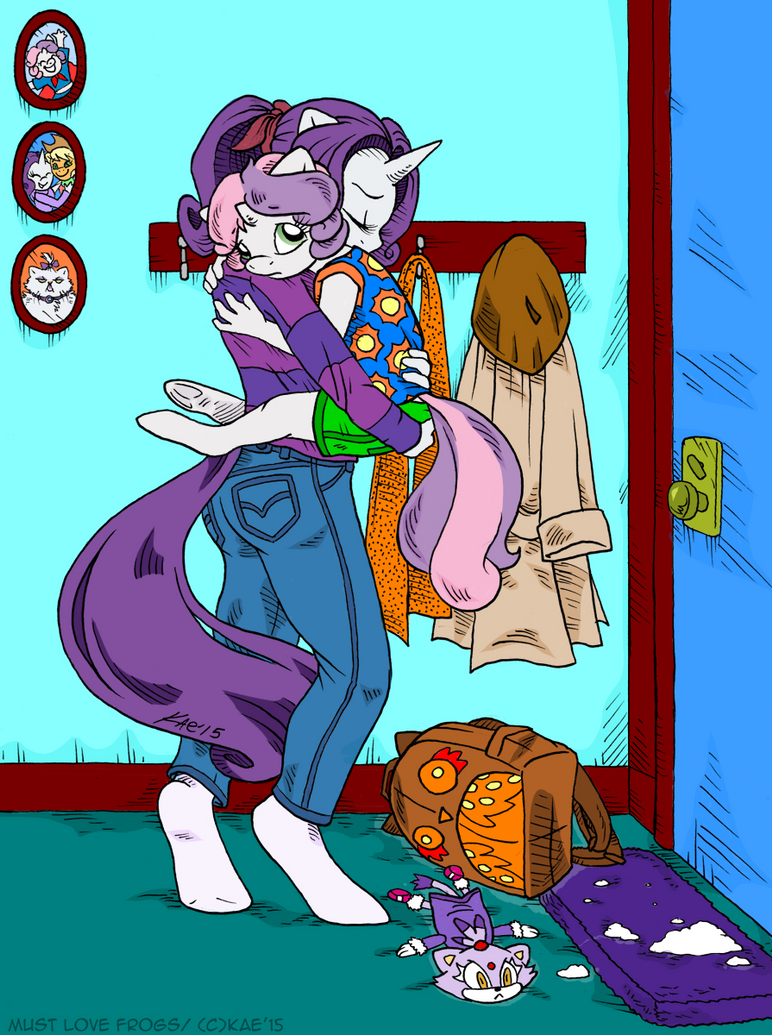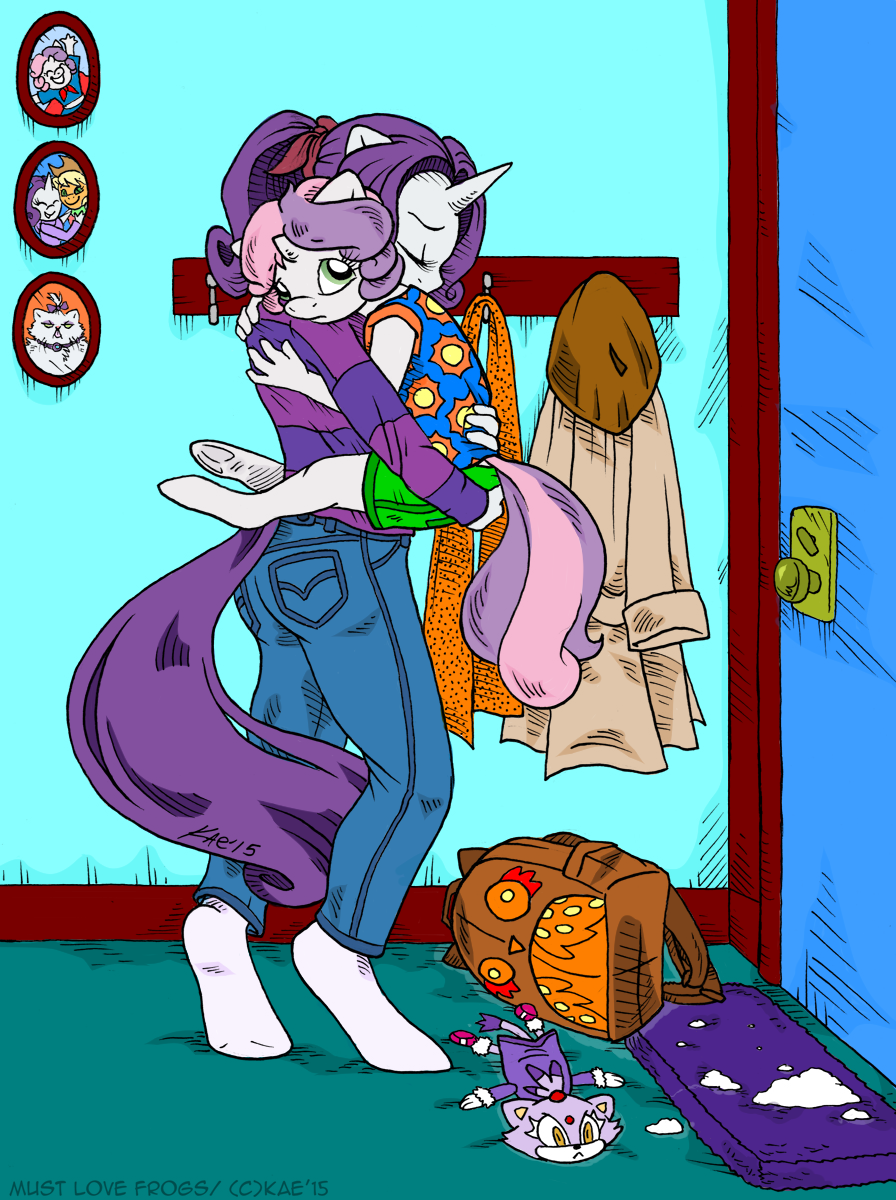 Watch
This was a black and white sketch done by

, which I've colored (and am posting with permission). I always loved this one, and decided I wanted to see it in color, even if that took doing it myself.

The original description follows.

"Sis, are you mad at me?"
"No, Sweetie."
"Did I make a fashion faux-pas?"
"No, darling. You look lovely. You always do."
So, citing the inability to find a babysitter (ever), the Marshmallow parents have unceremoniously dumped Sweetie Belle into Rarity's arms again. The clincher this time is the fact that Sweetie is dressed in little summer clothes. It's snowing.
For

, though it's not exactly a far cry from my own headcanon either.
mlp:fim = Hasbro/Faust