An Interview with-
JPtHart
:bigthumb207786305:
:bigthumb317497750:
:bigthumb328782218:
:bigthumb354056324:
:bigthumb330170975:
:bigthumb318961100:
:bigthumb325101941:
:bigthumb319371612:
:bigthumb269655148:
:bigthumb328262235:

JPtHart's Gallery
> Please introduce yourself, in your own words. What are your interests?
My name is Jan-Pieter 't Hart, and I'm an 18-year-old residing in the countryside of The Netherlands. My main interests are visual arts and music. My own artistic attempts are mainly photography, but I have plans to experiment with other artistic media in the near future as well. Furthermore, I still go to school and like to play cello in my free time.
> Where did you begin with artistic endeavours? How did you come across Abstraction or Surrealism?
I've taken pictures for as far as I can remember. When I was fourteen, I bought a better camera and started to learn the basics of photography: since then I've been constantly busy photographing. I came across abstract and surrealistic art two years ago: I wanted to know about the different art periods and styles, to get a perspective of where I stand and what I want to do. That's when I started to experiment with the intentional camera movement-technique, which I still often do.
> How would you explain the concept of Abstraction or Surrealism to someone with no experience with the genre?
An abstraction is an artwork in which only the important narrative aspects are visible. In abstractions and surrealistic works, it doesn't matter what is real and what is not. Abstractions can be figurative, but abstract art has no specific link to reality whatsoever. Therefore it is hard to make truly abstract photographs.
> What inspires you to use Abstraction or Surrealism in your work?
The endless possibilities are my inspiration. I'm not interested in capturing reality; it's not appealing to me to create exact replicas of the world. Surrealism and abstraction offer so much more: my work is usually figurative, but I wouldn't call it realism - not even my landscape captures.
> What do you want to express with your artwork? What is the idea you're trying to put across?
My works aren't laden with very specific messages. I've heard from several people that they get a lonely feeling when looking at my photos. I suppose that's logical, because the starting point of my creations is composure. I often make photographs in forests nearby my home. I never put more elements in my photos than I think necessary, which often results in simplistic or even minimalistic works. My abstractions and surrealistic works are often pessimistic and slightly dark: I use it as a creative and emotional outlet, I don't know how to express this side of me in any other way.
> What are your 'tools of the trade'? How do you create your art?
My tools of the trade are quite simple: a Sony A200 DSLR camera with a couple of lenses and Adobe Photoshop. However, I'm starting to try other 'tools' as well. I have plans to combine photography with traditional arts such as painting (acrylic and aquarel) and collage. I would also love to make more analogue and pinhole photographs. I feel like it's a complete different approach; it would be an interesting challenge for me.
> Do you think the quality of a piece depends more upon technical perfection, or the message contained therein?
The contained message can only be conveyed through art convincingly if the artist knows what they are doing. This can be achieved through either following the rules or breaking them, but I think it is important to know these 'rules' in the first place. To me, a great piece of art is both technically impressive and conceptually moving.
> Who are your favourite visual artists, and why?
I don't have any artistic role-models but there are many visual artists that I admire, including many 19th and 20th century picturalists. Modern-day examples include Sandra Kantanen, Tomomichi Morifuji, Katrien De Blauwer, Teun Hocks, and Brooks Shane Salzwedel.
> Which dA Groups would you recommend to someone looking to get involved with abstract and surreal art?
> What advice would you give to an absolute beginner in the genre?
The key word is experimentation. Try new things, learn from others and yourself, know what you want to achieve and try to find out how you can manage to do that. If you like or dislike something you made, figure out what it is that you like or dislike, and learn from it.
> Any final words on abstract and surreal art?
I'm only at the start of my journey through abstract and surreal art, and I'm looking forward to exploring it more: trying out new techniques, ideas, media, and perhaps collaborating with other artists in future.
> In conclusion, pick nine works from your Favourites that you particularly enjoy.
:thumb343887181: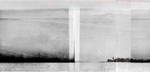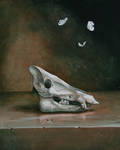 :thumb327426720: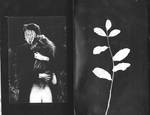 :thumb334400403: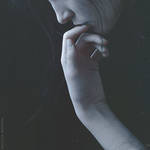 :thumb167348718: