An Interview with-
freMDart
:bigthumb304695292:
:bigthumb302671859:
:bigthumb356924100:
:bigthumb370820919:
:bigthumb366234780:
:bigthumb347912985:
:bigthumb349291688:
:bigthumb334595108:
:bigthumb308338558:
:bigthumb381360531:
freMDartet's Gallery
> Please introduce yourself, in your own words. What are your interests?
My name is Michael; I was born in 1970, and I live in a small town near the Odenwald in Germany. In school I always loved to draw and paint. Later on I discovered some digital software to create my pictures, and almost at the same time I bought my first semi-professional digital camera and started taking photos more seriously than before. Presently I focus only on photography, because I love hiking and discovering hidden places and it is much easier for me to capture the atmosphere of nature or urban places with a digital camera.
> Where did you begin with artistic endeavours? How did you come across Abstraction or Surrealism?
Since I was a young boy I felt that I wanted to express myself artistically. My father was a very talented artist and hobbyist photographer and I think I have some of his genes. The first time I discovered that abstraction was a beautiful way to express something was accidentally: I was playing around with a new camera and triggered the shutter inadvertently. Through the movement of the camera the actual object appeared in a completely different way on the display than I would have expected. That was it: from that time on I have always tried to keep my eyes and my mind open to capture things in a way that our eyes can't.
> How would you explain the concept of Abstraction or Surrealism to someone with no experience with the genre?
I only can try to give an explanation for abstraction in photography: the abstract is just a generic term for an art-form in which the main object is put aside in favor of photographic processes of structure formation in the background. In the foreground is the illustration of an (abstract) idea that is realised photographically under conscious neglect of aspects of representation and recognition.
> What inspires you to use Abstraction or Surrealism in your work?
Nature, but also man-made things give me the inspiration for my pictures. Often the small and insignificant things we see every day are the best source of inspiration to me. When I've seen an object or a scene completely, then it's like a film running in my head and I just know how to take the photo so that it will appear in an abstract or surreal way.
> What do you want to express with your artwork? What is the idea you're trying to put across?
My images just reflect my personal view of the world. No more, and no less.
> What are your 'tools of the trade'? How do you create your art?
Presently I am using a Panasonic Lumix G6 with lenses from different manufacturers. I love the small but also powerful micro four thirds technology. Since I am using EVIL cameras (Electronic Viewfinder Interchangeable Lens Cameras) I do not have much weight to carry around with me. For the post-processing of my pictures I use a lot of different software tools: the best known among them are Photoshop Elements, Photomatix Pro and the Nik Collection.
> Do you think the quality of a piece depends more upon technical perfection, or the message contained therein?
I think a good striking picture needs both. That does not mean it has to be absolutely perfect from a technical standpoint, but the worse the image quality is the less observance reaches the image. This is, at least, my experience. So if an artist wants to carry a message it needs at least reach a minimum level of technical quality to connect a broad audience. But overall the most important thing is a good idea or message.
> Who are your favourite visual artists, and why?
This is a hard question to answer: there are many visual artists I really love. Everybody I watch here on deviantART would come under that category: I enjoy their work, it's all so different and there is always something new and wonderful to discover. But the list would be too huge to name them all here. In addition I admire the visual ideas of a person who is very close to me - my wife. We often travel together to take pictures and I am always amazed about the final outcome of her compositions. Finally I must mention Todd Schorr. His artworks are outstanding and sometimes I can't believe that his pictures are painted: I think if there is a typical modern surrealist, it's him.
> Which dA Groups would you recommend to someone looking to get involved with abstract and surreal art?
> What advice would you give to an absolute beginner in the genre?
Just do it; there's a lot out there to explore in an abstract or surreal way and if you do, you will always learn something new – even about yourself.
> Any final words on abstract and surreal art?
I just would like to cite Piet Mondrian: "The truly modern artist is aware of abstraction as a sense of beauty".
> In conclusion, pick nine works from your Favourites that you particularly enjoy.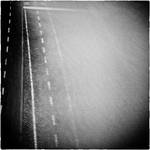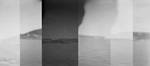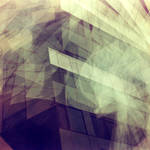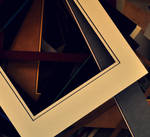 :thumb352218677: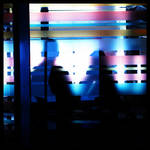 :thumb372918591: