An Interview with-
> Please introduce yourself, in your own words. What are your interests?
Hi, and thank-you for the invitation! I set up my presence on deviantART under a screen-name that is German, and it means BlueBerryCake in English. It's pronounced more-or-ess like "blauw-bear-koo-khen", and was maybe not exactly the smartest idea, but now I am BBK here and that's fine.
I was born and raised in Germany, studied sociology and languages, and I've been working as a freelance translator (from English into German) for literature for quite a few years now; I love my job. Before this, I had a couple of years as a graphic designer – a job I had thought of as a makeshift solution but came to like a lot – which got me in touch with picture processing and other creative tasks.
> Where did you begin with artistic endeavours? How did you come across Abstraction or Surrealism?
From my childhood years I remember that my father, a dedicated engineer with an artistic mind, used to praise my drawings, but I guess that's what fathers do - at least what they should do! As a teenager I tried different drawing courses but never really warmed up to them. Then I got my father's old camera and loved it. Unfortunately, making photos was fairly expensive back then.
Later I felt more and more drawn to nature photography with the occasional urban capture in between, maybe as a counterbalance to all the words that surround me in my job. I think I gradually included abstraction in my photography when I moved to Montreal not that long ago, when nature became less available to me and my initial excitement for this city faded away a little. I had to start looking closer; beyond the surface, lingering a little longer, doubting first impressions, to get in better touch with my new surroundings. As a result, I am finding even nature again, albeit mostly in its very urban form of existence.
> How would you explain the concept of Abstraction or Surrealism to someone with no experience with the genre?
When you are more taken away by the lines, shapes, colours, patterns or textures of an object or a scene than by the actual thing, by a streak of light, a movement, a mood, an atmosphere... then chances are that you found an approach to the concept of abstraction.
> What inspires you to use Abstraction or Surrealism in your work?
Every-day observations inspire me - things I see, or feelings and thoughts, all combined with the freedom to do more than documenting mere visual facts, something that can become repetitive and demotivating, especially in an urban setting. I think it is the attraction of and the search for the unseen but remarkable, the memorable patterns beneath visual routine.
> What do you want to express with your artwork? What is the idea you're trying to put across?
My wish is to illustrate what I "see", what strikes me in a certain situation, the impression and sentiment of a moment. I want to isolate, underline, and frame seemingly insignificant details that caught my attention. Sometimes this involves adding something that was not in the original picture, maybe a texture or an intensity of light or colour, and sometimes I decide to remove distracting elements, but basically I stick to the "truth", my truth.
> What are your 'tools of the trade'? How do you create your art?
Even though it is possible to work with less, I enjoy using a Canon EOS 600D, a Canon EOS 6D (quite new and I still can't believe my luck!), a few lenses (zoom and prime), a Lensbaby Composer, and a cell phone. Except for the latter, I rely on shooting in RAW format, and for the final tweaks I use Aperture and/or Photoshop – the darkroom equipment of our convenient digital times. For phoneography I like what Snapseed has to offer.
> Do you think the quality of a piece depends more upon technical perfection, or the message contained therein?
Technical perfection is never a bad thing, unless you become so focused on it that it blocks your creative process. Strong images can tolerate some technical imperfection, but technical perfection does not automatically lead to strong images.
> Who are your favourite visual artists, and why?
Firstly, William Turner, for his brilliant abstract approach to landscape painting. his work is a never-ending source of inspiration! Secondly, Alfred Sisley. There is an almost tangible light and atmosphere in his landscapes. Thirdly, Andy Goldsworthy, because of his unique ability to anticipate and realize deceptively natural compositions in all kinds of places.
> Which dA Groups would you recommend to someone looking to get involved with abstract and surreal art?> What advice would you give to an absolute beginner in the genre?
Jump in, play, experiment, get carried away, allow yourself to get lost in taking countless photos (if you're using a digital camera, that is!), don't be afraid to see disappointing results on your screen – they are part of the process.
> Any final words on abstract and surreal art?
Hopefully, there won't be final words on it so soon...
For now I'd like to quote my favourite comic strip by Bill Watterson: "There's treasure everywhere."
> In conclusion, pick nine works from your Favourites that you particularly enjoy.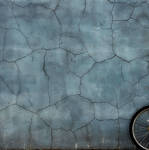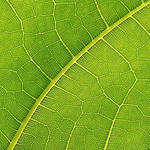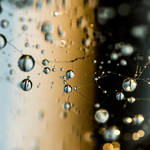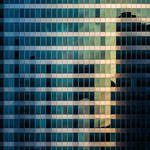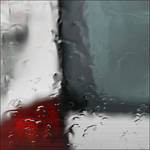 :thumb307700021: