An Interview with-
:bigthumb400151490:
:bigthumb411053629:

Fassod's Gallery
> Please introduce yourself, in your own words. What are your interests?
My name is Joel, and I'm currently a student in Baltimore, Maryland - a decrepit city in a historic state located on the east coast of the United States. I lived in South Africa for most of my childhood before moving to the USA. Other than photography, I'm particularly interested in the subjects of psychology, and history. I enjoy philosophy, although I try to only ever philosophise by accident. Music is another area of great preoccupation, in particular ambient music, or anything that creates a pleasing atmosphere or mood.
> Where did you begin with artistic endeavours? How did you come across Abstraction or Surrealism?
From a young age I enjoyed drawing from time to time, but I was not really interested in creating art until my second term of college, in which I took an introductory class in photography. Interestingly, our first subject of study was "textures", and this, in essence, was my first meaningful encounter with abstraction. Unfortunately it wasn't until quite a while after this introduction that I really began to discover the fields of abstraction and surrealism.
> How would you explain the concept of Abstraction or Surrealism to someone with no experience with the genre?
I am still a beginner myself, so I hope to not mislead anyone! An abstract piece is often created by subtraction, rather than addition, and deals with the contortion or the modification of something (anything) to a varying degree. Much abstract work is created with the idea of having a connection to reality, but the context of that reality is often not readily apparent. Surrealism involves the modification of reality as well, but it also involves disorientation. The context can be more apparent, but there is generally still an element of misplacement involved.
> What inspires you to use Abstraction or Surrealism in your work?
Initially, I began to explore these mediums as a result of boredom. By this I mean that once discovered, surreality began to become so much more interesting than actual reality. I suppose in a way you could say that I was initially inspired to use abstraction and surrealism by a lack of inspiration in other photographic fields. Elsewhere, the musician Brian Eno is a great source of inspiration, both through his music, and through his writing. Ambient music (in its original form) has much in common with abstraction, in that its overall textural quality is of greater importance than the subject (or the notes played). Eno developed a concept entitled "Oblique Strategies", which he intended for artists to use to serendipitously discover new ways of thinking about their work, and their preconceived notions of what is possible. I find it is often the most gratifying experience to begin with no specific artistic direction, as there is little possibility of disappointment at the conclusion. Additionally, A few months ago I began to read "The Interpretation of Dreams" by Freud, and I became increasingly inspired to create images that reflect a (subjectively) dreamlike atmosphere or mood. Finally, and for obvious reasons, I won't mention the countless artists here on deviantART that have inspired me, either through their work or through their insightful and kind words, but I would make specific mention of
lostknightkg
, whose work initially led me to discover the abstract and surreal community here.
> What do you want to express with your artwork? What is the idea you're trying to put across?
Perhaps one day I'll have my own style of interpretation that I'll more or less stick to, but at the moment everything I do is dependent on my frame of mind at the time. I'm still exploring.
> What are your 'tools of the trade'? How do you create your art?
I use a Canon 550D, with a couple of lenses, although I predominantly use an 18-55mm. Lightroom is the preferred software for post-processing, but I use GIMP, and when I can, Photoshop, for overlays.
> Do you think the quality of a piece depends more upon technical perfection, or the message contained therein?
On the one hand, technical imperfection can sometimes cause a viewer to disregard, or simply not notice the message contained in a piece of artwork. But on the other hand, the message contained may not be able to be conveyed without imperfection. If I were in the situation of having to choose between the two, (...and I am right now aren't I) I would say that the message is more important. However, that depends what the message is. Personally, I rarely try to convey any sort of message in my work, just emotions.
> Who are your favourite visual artists, and why?
Again, I have much exploring and studying to do before I could elaborate on this topic, but I think any artist that uses surrealism in their work would have to at least appreciate the work of Salvador Dali, and the way he lived surrealism every day. I have a soft spot for landscapes that contain an ethereal quality about them, and here on deviantART, the work of
Al-Baum
, and
Hengki24
comes to mind. Of course, there are many others.
> Which dA Groups would you recommend to someone looking to get involved with abstract and surreal art?> What advice would you give to an absolute beginner in the genre?
Blind leading the blind here, I'm afraid.
Keep experimenting, be curious, and be open-minded if you can.
> Any final words on abstract and surreal art?
The world is full of subtleties waiting to be captured, you only have to look.
> In conclusion, pick nine works from your Favourites that you particularly enjoy.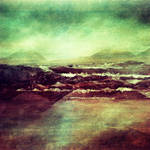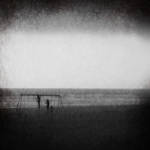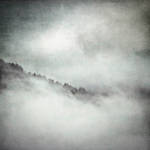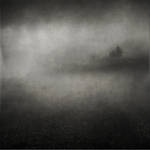 :thumb355027149: