An Interview with-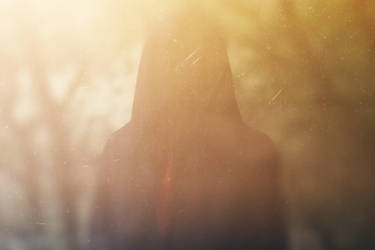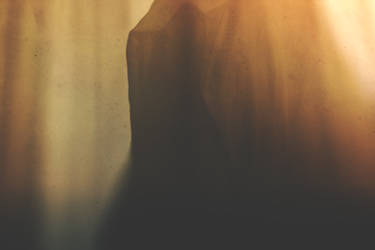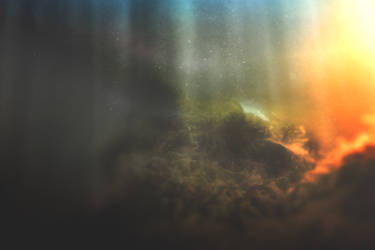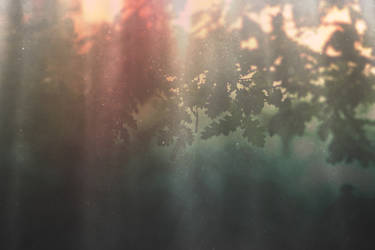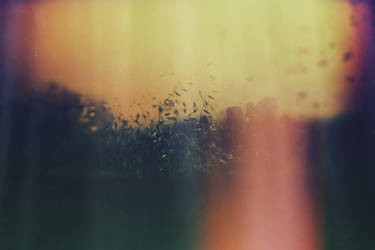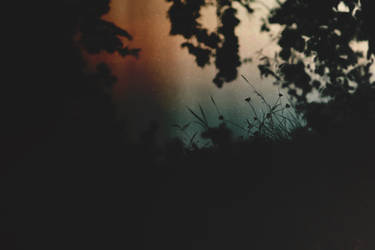 :bigthumb363895483:
:bigthumb363895509:

iamthewoodendoor's Gallery
> Please introduce yourself, in your own words. What are your interests?
I am Maxime, and I'm 21. I come from France, torn between the north (where I come from) and the south (where I live). I am an English student, with a deep passion for nature, history, mythology, video games, and music - but first and foremost for J.R.R Tolkien, author of The Lord of the Rings and the Silmarillion. I don't usually believe there are things more relevant than this to introduce myself.
> Where did you begin with artistic endeavours? How did you come across Abstraction or Surrealism?
This is a long-running story: in fact, photography is a heritage brought on from my father's side. My great-grandfather was a professional photographer, and he used to have his own workshop - I've in fact inherited some of the pictures he took with one of his cameras, a Yashica C. I guess my father, knowing he had a professional photographer in the family, inspired him to begin with, although I am not sure of that. As long as I remember, I have recollections of my father taking pictures with his camera (it was a Canon EOS 50), and pictures he got developed at those times are still hanging somewhere in the family house. Personally, photography began when I was 16. The moment my father got a digital hybrid camera I began to use it on a weekly basis when I wasn't in school. Photography grew on me until it became a hobby, and then a passion. I then acquired a DSLR for myself and at that point I started to think about it more as something vital than just as a hobby.
However, I came across Abstraction and Surrealism much more recently. It was maybe one year ago when I began to follow artists like
Moornebheym
on the internet. At first, it was just something that pleased my eyes, but as time passed, I wondered "why not?" with regards to my own work.
> How would you explain the concept of Abstraction or Surrealism to someone with no experience with the genre?
I would try to show them what the importance of this genre is to me; how it can strike upon you with only simple things as forms, shapes, colours and lights and how it can evoke certain memories and feelings. I would show him how difficult it is to encompass such vast concepts as human emotions with simplicity. I guess I would also emphasize the fact abstraction and surrealism is not just something for lazy artists that do not have a single hint of talent. To me, it's a really complex task to be efficient within this genre. It requires a lot of intelligence for composition and light, more than within any other photographic genre.
> What inspires you to use Abstraction or Surrealism in your work?
In fact, it is something really mixed and that has to do with nature and how it manifests itself. I really love fog: I love when there are things left unsaid in a landscape, when you can barely see anything but roots, or tree-tops. Primarily, I guess it is this taste for fog that got me into the genre, and more specifically, it's the whole gloominess and darkness of it that made me love abstraction and surrealism. My favourite artists within this genre certainly are those that make use of these aesthetics. Now, it is also music, it is also literature, it is also how I see my environment. I live in the city, and everything there is so 'visible' that it makes me sad most of the time. I mean, the streets are broad, you know where you are going, you have got a map, you have got lights. There is no mystery left to me. Forests, on the other hand, and Nature in general, is something hidden: you have to wander, you have to search for things. I think it is mainly why I love abstraction and surrealism: things are not clear, nor linear. I love twisted trees, twisted trails, slopes, hills, and mountains.
As mentioned, music is a large inspiration for me. I'm fond of atmospheric Black Metal, and bands like Agalloch, Blut Aus Nord, Enslaved, Drudkh, Summoning, Fall Of Rauros, etcetera. All those bands compose music that puts me in a mood to produce abstract pictures. I just cannot help it. It's some sort of synaesthetic feeling: music expresses visions and clear pictures to me.
> What do you want to express with your artwork? What is the idea you're trying to put across?
It is really hard to tell. What I am sure of is that I want to glorify nature through my artwork. I have never actually thought about the concepts behind my work more deeply than just for nature's sake.
> What are your 'tools of the trade'? How do you create your art?
Most of my pictures were created with a DSLR camera and M42 lenses (which I am fond of) and digital tools like Lightroom or Photoshop, as well as my smartphone. Now, I also have a bunch of 135 film to develop, and I am really fond of the possibility offered by analogue photography. I'm more and more attracted to only use my old Yashica C as a media of photography.
> Do you think the quality of a piece depends more upon technical perfection, or the message contained therein?
I rarely put messages in my photography, and I am not the biggest fan of meaningful photography. To me, a good picture shows emotions, which can be conveyed through meaning, or colours, or light... well, through a vast range of means, actually. It is not a fixed thing. I find that composition is really important: it is the only technical thing I would underline the importance of. Blur, granularity, lenses' deformations, all those are secondary to me, and I love to see pictures that are not perfect visually, but still aesthetically pleasing. That's why I find phoneography so interesting. Some artists do really have such talent that the quality of the camera becomes an irrelevant detail.
> Who are your favourite visual artists, and why?
Here I won't be sticking to abstraction. Ny favourite artist is someone linked with Tolkien; it is Ted Nasmith. He has a really original way of drawing Tolkien's world; a particularly fitting one in my opinion. His palette is visually interesting, but the most important thing is that when I imagine Tolkien's world, I imagine it through his artwork, not the one of another (like How or Lee, although I love their artwork). Now, there are some artists I appreciate like Theodor Kittelsen, John William Waterhouse, John Bauer, and a lot of landscape artists that have introduced dark aesthetics in their productions, but unfortunately, I only have their art in my head, not their names.
I also have some favourite artists of whom I discovered on the internet, like
Kristmort, Knechter, Moornebheym, Heathen Harnow
and
Sarah Gallaun
. Some of them I discovered through deviantART, others elsewhere. I have many more, but I just can't list them all here.
> Which dA Groups would you recommend to someone looking to get involved with abstract and surreal art?

> What advice would you give to an absolute beginner in the genre?
Don't give up. When you feel down, just look at your first pictures. Just keep on shooting: practice as much as you can, because photography is just like any other art, it demands experience as well as experimentation. And don't be afraid to be inspired by others, it is a compulsory step you will have to take.
> Any final words on abstract and surreal art?
The abstract and surreal art section of deviantART is packed with hidden gems; it is a thriving community that I really like.
> In conclusion, pick nine works from your Favourites that you particularly enjoy.
:thumb399616380: :thumb397483453: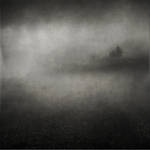 :thumb380793420: