An Interview with-
> Please introduce yourself, in your own words. What are your interests?
I'm 31; I live in Québec, Canada, and French is my first language. I'm interested in the arts: mostly visual arts (including photography) and literature, and psychology.
> Where did you begin with artistic endeavours? How did you come across Abstraction or Surrealism?
As I child I always enjoyed drawing and painting, even if I wasn't particularly talented. Additionally, reading novels is what helped me stay sane in difficult moments; something which I had my share of as a child. So, when it came to making a choice of discipline to study after high school, I hesitated between literature and visual arts. I finally chose the latter. I took an "introduction to photography" class back then and enjoyed it greatly; that's where my interest in photography began. I studied many subjects in University: mostly psychology, art history, and visual arts. In the course of my studies there I learned more about abstraction and surrealism.
> How would you explain the concept of Abstraction or Surrealism to someone with no experience with the genre?
Abstraction is a non-figurative form of art. It is more concerned with the language of art (through colour, texture, shape, etcetera) than with the representation of something in particular.
> What inspires you to use Abstraction or Surrealism in your work?
Both are important sources of inspiration to me. What attracts me with abstraction is the way it moves a distance from "reality" and confronts us with our perceptions - the only way we actually get a glimpse of reality, as a matter of fact. Abstract works make us stop, and think, and feel (for those who take the time to stop and look, anyway) - not unlike figurative works, but in a different way. I like how they are "open" - I feel they are less directive in terms of interpretation. They can be used as an "écran de projection" - the viewer can let his imagination wander, project his inner world upon the surface. It should be noted that I'm not saying the artists using abstraction don't have intentions or that we should not take them into account; that's just how I feel about it. Surrealism inspires me in many ways; for its emphasis on the importance of imagination, its interest for the unconscious, its emphasis on "le merveilleux quotidien" and making a place for coincidence ("hasard"). Surrealism and abstraction met in an artistic movement important in the art history of my country; "Les automatistes". Inspired by the French surréalistes, they made abstract paintings in an "automatic way".
> What do you want to express with your artwork? What is the idea you're trying to put across?
That's a difficult question, and I don't know if it should be! I think creation is a quest, and we don't always know what we are looking for. The quest in itself is thrilling. The process of questioning, apprehending, trying to communicate... These are very general lines of conduct, but essential ones, I think.
> What are your 'tools of the trade'? How do you create your art?
I'm using a couple of tools. For photography, I use both digital and analogue cameras. I develop my own negatives, and sometimes make prints myself. I'm in the process of making a darkroom at home so that this will be easier in future. I also draw, paint with acrylic and watercolour, and make collages. I like to mix media.
> Do you think the quality of a piece depends more upon technical perfection, or the message contained therein?
Technique is important, but soul is more important. Technical perfection can be soulless. Technical imperfection is important - it makes you discover amazing new techniques! Mistakes can lead to art...
> Who are your favourite visual artists, and why?
Another difficult question. There are many, yet I feel I don't know any "well enough". I got to know some great artists here on deviantART, and even got the chance to collaborate with some. For example, Hanan Kazma (
partiallyHere
), Emmanuel Knibbe (
Art2mys
), Ilil Iram (
iram
), Birgit Zartl (
Birgit-Zartl-Photo
) to name but a few. As for the "known" artists that I admire, this list would include Anselm Kiefer, Betty Goodwin, Frida Khalo, Marcel Duchamp, and so on.
Then there are all the others that I admire or appreciate. I will not mention them all at risk of producing a catalogue!
> Which dA Groups would you recommend to someone looking to get involved with abstract and surreal art?
> What advice would you give to an absolute beginner in the genre?
Be open-minded;
look
long enough, and look with your heart.
> Any final words on abstract and surreal art?
Treasures are there to be discovered!
> In conclusion, pick nine works from your Favourites that you particularly enjoy.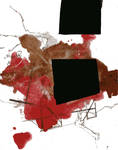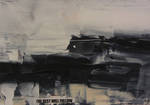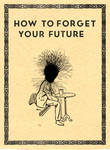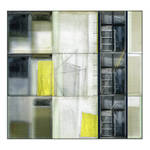 :thumb330303851: