An Interview with-



> Please introduce yourself, in your own words. What are your interests?
My name is Marius Wozniak, and I'm polish. I am mainly interested in politics, film and music. I'm natural born republican!


> Where did you begin with artistic endeavours? How did you come across Abstraction or Surrealism?
I do not consider myself an artist, and it seems to me that surrealism and abstractionism have always been the best means of expression of the inexpressible. As far as I can remember I've always been strangely attracted to this kind of art; through Brassai, Dora Maar, Jean Painleve, Claude Cahun and of course de Chirico, Arp, Magritte, Duchamp, Ernst, and many others.


> How would you explain the concept of Abstraction or Surrealism to someone with no experience with the genre?
Kant once posed a question: based on our subjective perception how we can say anything about things, and nature of things? Well, to make a long story short, within the meaning of Kant's philosophy it is not the world itself that is the object of our knowledge and understanding: we can only study representations of things, our impressions of things, so-called 'reflections' of the world. The paradox is that those representations are reality for us.


> What inspires you to use Abstraction or Surrealism in your work?
That being said, let's look at surrealism and abstractionism as a specific, artistic, way of both understanding and defining a reality; a way of discovering the world by creating it. So that's exactly what inspires me to use abstraction and surrealism in my work.


> What do you want to express with your artwork? What is the idea you're trying to put across?
Beyond that, there's no hidden agenda or any significant idea behind what I create: I'm just trying to compensate the lack of knowledge about the world by... creating the world.


> What are your 'tools of the trade'? How do you create your art?
Tools of the trade? A digital camera, and a raster and vector graphics editor.


> Do you think the quality of a piece depends more upon technical perfection, or the message contained therein?
The balance between those two categories is the key thing for a successful piece but let's just say that technical excellence is a prerequisite for narrative content, not the other way around.


> Who are your favourite visual artists, and why?
Favourite artist? That would be Zdzisław Beksiński. Beksiński was the real master of dark and oneiric world-engineering.


> Which dA Groups would you recommend to someone looking to get involved with abstract and surreal art?

> What advice would you give to an absolute beginner in the genre?
As I stated earlier, I do not consider myself an artist; I'm just an average Joe and as such I'm in no position to give any particular advice!
> Any final words on abstract and surreal art?
Surrealism is the freedom to choose and create the world that you live in.
> In conclusion, pick nine works from your Favourites that you particularly enjoy.
:thumb370787234: :thumb383617275: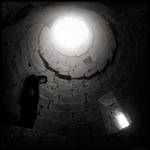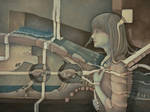 :thumb363898549: :thumb366277076: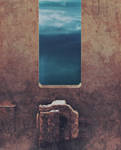 :thumb381797722: