An Interview with-



> Please introduce yourself, in your own words. What are your interests?
My name is Edgar, and at this time I am working under the name Edgar Invoker. The main area of my interests lie in working with unconscious and abstract images.


> Where did you begin with artistic endeavours? How did you come across Abstraction or Surrealism?
The concept of lucid dreaming is where my passion for working in this style began. In the process of studying this phenomenon I have come to express these ideas through the connection of surrealism and abstraction of form.


> How would you explain the concept of Abstraction or Surrealism to someone with no experience with the genre?
Surrealism is about going beyond perception, to a place where senses are without foundation. At this point, you realise that all your assigned attributes to a particular condition are undermined. Abstraction is a concept that does not require a verbal explanation. It is about feeling; a sense of anxiety, for example. In my opinion, Abstraction is the next step on the way from Surrealism to a type of clairvoyance of an image.


> What inspires you to use Abstraction or Surrealism in your work?
It is a natural consequence when working with freely moving colours. The movement of paint is beyond the control of the artist, and does not belong to the world of lucid ideas and concepts: it is in the plane of chaos; a precursor of reality. In this regard, in command of the brush, I am moving back beyond the scope of reality and regular perception. We can say that this is a representation of surrealism. A logical component of this is abstraction; the display of an idea beyond the level of consciousness.


> What do you want to express with your artwork? What is the idea you're trying to put across?
The basic idea is a visual expression or interpretation of the processes taking place during depression; a vision into the hidden layers of human memory. The characters and visual concepts that you can see in my pictures are a manifestation of counter-forces within the mind.


> What are your 'tools of the trade'? How do you create your art?
Paint and mono-types are the main tools. The physical interaction of materials is the main condition for creating a spirit of the future picture. I use digital technology afterwards to search for additional components hidden within the composition. This stage is characterised by a more analytical sense of production; similar to the structuring of memories.


> Do you think the quality of a piece depends more upon technical perfection, or the message contained therein?
These are inextricably linked. The meaning and form are in constant interaction: when the form is longer connected to the content, the composition collapses in an artistic sense; a visual awareness is lost.


> Who are your favourite visual artists, and why?
For his love of other artists, I like the legendary figure of Don Juan. I find it difficult to give any sort of permanent preference to actual artists, as my priorities and criteria change. At the moment I am in love with the Japanese manga artist Nihei. His somnambulistic landscapes and jagged brush style inspire me.


> Which dA Groups would you recommend to someone looking to get involved with abstract and surreal art?
I do not watch groups in the absence of a proper amount of time to do so.
> What advice would you give to an absolute beginner in the genre?
For beginners in the genre, I would suggest that an aspiring artist should take some time to devote themselves to the study of concepts of perception.
> Any final words on abstract and surreal art?
Abstraction is the foundation of reality; the reality is a product of consciousness. Surrealism is a gap of interpretation therein. Once you understand the mechanism of interaction between these phenomena, you can go out on your own line of creative discovery.
> In conclusion, pick nine works from your Favourites that you particularly enjoy.
:thumb119744169: :thumb19977449: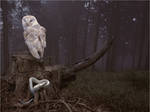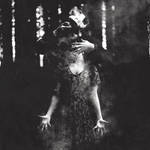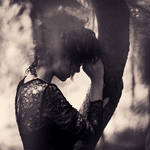 :thumb340924858:
:thumb84121948: