An Interview with-
> Please introduce yourself, in your own words. What are your interests?
Hello! My name is Nirav Solanki and I'm a freelance photographer living in Long Beach, California. I was born in Zambia, Africa and moved to the US in 1997. While growing up, my father's Yashica FX-D Quartz SLR camera was the most technical camera I had ever held. Since film was not readily available in the area where I lived, just holding my father's SLR camera brought me joy. It wasn't until I was given a regular point and shoot film camera that my interest in actually shooting photography began. From film, I slowly started growing into digital when I moved here and the equipment was always readily available, unlike where I came from. After plucking into my savings, I bought my first point and shoot camera which was a Sony Cybershot 3.2mp. After my cousin convinced me to look into an SLR camera, that's when my photography really grew to where I am now.
> Where did you begin with artistic endeavours? How did you come across Abstraction or Surrealism?
After buying my first SLR, the shutter in that camera did not stop taking photos. I was constantly exploring new territory around the area where I lived, which was in the deep countryside in Texas. I was getting bored taking photos that anyone could duplicate. That's when my artistic endeavours changed and I started to develop my eye to take out-of-the-ordinary shots. Abstraction and Surrealism was developed after I was exploring new environments in this way.
> How would you explain the concept of Abstraction or Surrealism to someone with no experience with the genre?
In my own words, I would say expressing abstraction is putting forth in the form of your own emotions and mood. It's a process to make reality feel in some way unreal.
> What inspires you to use Abstraction or Surrealism in your work?
Architecture - or shall I say, mostly man-made objects - inspire me to use abstraction in my work.
> What do you want to express with your artwork? What is the idea you're trying to put across?
This is a really good question! I'd like to say from every-day things that we see, I express my personal feel that's reflected on the image I take. Since each image has its own story behind it, it's the viewer's attention I'm seeking. I find learning the viewer's thought processes when breaking and figuring out the image is the most intriguing part for me.
> What are your 'tools of the trade'? How do you create your art?
My Nikon SLR bodies, an iPhone, and a digital darkroom such as Photoshop. Post production is probably my favourite part of creating art. Most of the images I create are based on a feeling or the given experience during that moment. My concepts usually develop after I view my work rather than being a developed idea before-hand. Some of my photography series, such as the
Box Collection
and
Ryhaan Series
took 3-4 years in the making. Meaning, I usually notice abstraction later on after I view my galleries 3-4 times.
> Do you think the quality of a piece depends more upon technical perfection, or the message contained therein?
I think the quality depends on both: it would be hard to answer the question leaning towards one part only. The fine balance is the centre part of technical perfection and the message contained therein. Without technical quality an art piece can be boring. On the other hand, every viewer's perception is different and respected. I always usually like to incorporate a message in most of my pieces to have the viewer intrigued.
> Who are your favourite visual artists, and why?
For many years now, Jean-Sébastien Monzani has been one of my favourite artists. I've been a follower of his works for a long time and I've continuously been fascinated with his pieces. Others include
Adolei
,
arctoa
,
cetrobo
and
JaimeIbarra
to name a few.
> Which dA Groups would you recommend to someone looking to get involved with abstract and surreal art?
> What advice would you give to an absolute beginner in the genre?
Break the rules and create your own. Inspiration is all around us so don't stop exploring. Try to do things that you normally don't and you'll hopefully feel more inspiration around you. In other words, challenge yourself and then see where it takes you to create your own art pieces.
> Any final words on abstract and surreal art?
Beauty that is not easily conceived.
> In conclusion, pick nine works from your Favourites that you particularly enjoy.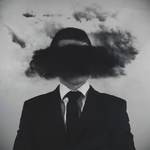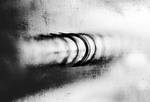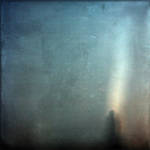 :thumb359594066: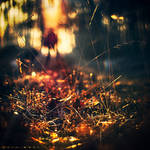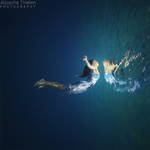 :thumb384353177: