An Interview with-



> Please introduce yourself, in your own words. What are your interests?
I am mostly interested in making pictures and looking at pictures, whether still or moving or existing only in my own imagination and fantasy - whilst reading literature, for example. Besides that, I love to get outdoors and ride my bicycle.


> Where did you begin with artistic endeavours? How did you come across Abstraction or Surrealism?
I started photographing when I was ten years old; that was 55 years ago now. There was only black and white film readily available at that time, so I have been working a little with abstraction from then onwards. On Surrealism I soon came across Dada, and Kurt Schwitters and Man Ray.


> How would you explain the concept of Abstraction or Surrealism to someone with no experience with the genre?
"Abstract art uses a visual language of form, colour and line to create a composition which may exist with a degree of independence from visual references in the world" (Rudolph Arnheim, Visual Thinking). I couldn't say it better myself, so I'll keep with this quote. As for Surrealism, it is situated beyond realism. It is all about Freudianism and our subconscious mind.


> What inspires you to use Abstraction or Surrealism in your work?
Just fantasy.


> What do you want to express with your artwork? What is the idea you're trying to put across?
I find that it is always interesting to look at, or to show, a differing or an unconventional point of view. That is what I am trying to show and put across.


> What are your 'tools of the trade'? How do you create your art?
After working for years with analogue film, and then digital imagery, I am presently working with a hybrid of the two. I love taking pictures on film and then developing the film myself, but I also enjoy working out compositions and printing them digitally.


> Do you think the quality of a piece depends more upon technical perfection, or the message contained therein?
I think that it is all about the message. Sometimes the message of a piece is quite clear to the observer, even without technical perfection. However, sometimes the message requires a sense of technical perfection to become clear; that said, I'm aligned to the first example.


> Who are your favourite visual artists, and why?
Jim Jarmush for great moving black and white pictures. W.Eugen Smith for having pictures with a great sense of emotion. E.Haas and Peter Turner, for their work with motion and colours. Finally, Robert Häusser: a great German master of black and white work.


> Which dA Groups would you recommend to someone looking to get involved with abstract and surreal art?
> What advice would you give to an absolute beginner in the genre?
Browse through lots of good pictures, and try to work from them to start with.
> Any final words on abstract and surreal art?
Break the rules!
> In conclusion, pick nine works from your Favourites that you particularly enjoy.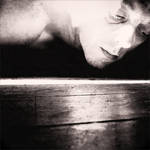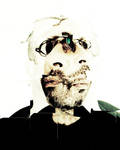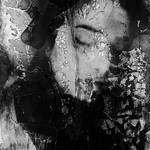 :thumb369822886: