An Interview with-
> Please introduce yourself, in your own words. What are your interests?
I started with painting and drawing quite early in life; I always had a pencil or brush in my hands. Later on, I began to work with photography and although I had a huge SLR I didn't have enough time to use it because of family and work commitments and so on. This delayed my progress into photography for about a decade. With the advent of digital cameras, taking pictures has become far easier for me. So, recently, with more time and easier-to-use technology I started again with photography, and this time succeeded. I also spend my time singing and listening to music, reading, and visiting the cinema. I also love to medicate with my zazen-group.
> Where did you begin with artistic endeavours? How did you come across Abstraction or Surrealism?
As mentioned, I have always painted; maybe it was guilt from my art teacher! Dealing with abstract and surreal subjects is nothing new for me, although favouring these genres of art was not a conscious decision. I think that we are always working with abstractions: ideas in my head about the world are not the world itself, and in explaining something to you through words and language, this is an abstraction of the subject. My words, and thus my thoughts, give room for interpretation. Together with the imagination you can build a universe of different meanings. All stories that we imagine only work because we use an abstract medium. There are no limits; everything is possible! Even a photo-realistic painting freezes the flow of events in a moment; that is, detaches it from the environment and produces an abstraction from its normal condition. With this in mind you can say that people live in an abstraction of the world, all the time.
> How would you explain the concept of Abstraction or Surrealism to someone with no experience with the genre?
I would try to explain that in science there is the
ceteris paribus clause
: what you can learn here is that you can't explain the whole world, all aspects of it, in the same theory: so if you want to find rules or theories you have to take away everything which is not necessary to understand the circumstances. In abstract art you show, I think, a special point of view - yours - and, probably, while some people can pick up a message there it will rarely, if ever, be the same as your own thoughts and intentions. A photo-realistic picture also shows an interpretation of reality, but the message of the artist is much easier to find. Surrealism is quite another theme: here the fantasy creates a new universe of impossible situations or stories to consider.
> What inspires you to use Abstraction or Surrealism in your work?
First of all, I'm very curious. I want to find out what another point of view or change of perspective does to my reality. There are many philosophers who tell us that we are not able to recognise what holds the world together; that we can only see, hear and taste what are senses are able to see, hear and taste, and that there is so much more around us than that. So, my curiosity is whether there is any possibility to look deeper, down into the darkness of vision and listen for frequencies beyond natural perception? I think that both abstract and surrealist works do that, and provide encrypted messages for the observer. I think these are much more interesting to consider. Distorted images are sustainable through themselves.
> What do you want to express with your artwork? What is the idea you're trying to put across?
We all have to die, and that's not all: we are poor creatures, because we know that we have to die...
> What are your 'tools of the trade'? How do you create your art?
I use a Canon EOS 5D Mk.II with a 50mm lens, an iPhone to take photographs, and Paint.net and Pixlr-o-matic to process them. For other art, of course, I use cotton, acryl, brushes, coal, and all kinds of coloured pencils.
> Do you think the quality of a piece depends more upon technical perfection, or the message contained therein?
Both of these aspects are mandatory for a successful piece of work. The artist's point of view, however, balances both aspects. It is likely that artists with a thorough artistic education find technique more important than autodidact would. I think that a technically perfect image without any message being projected through the work is an empty shell. However, for me, finding an interesting and unexpected message presented in and unreasonable form makes me angry.
> Who are your favourite visual artists, and why?
M.C. Escher is a favourite of mine because of his graphic surrealism. I enjoy the lightness of abstraction from the works of Paul Klee, and I enjoy the uncompromising engagement of Bruce Nauman's media. Andreji Tarkowsky and Lars von Trier tell us a lot about the life we have to live. However, there are many artists here on deviantART that inspire me, often leaving me speechless. Some of these include Horst (
HorstSchmier
) for his abstract photography, Edvard (
derkert
) for their collages, and Neil (
lien
) for their abstract paintings. Of course there are many more people that inspire me; just take a look through my favourites.
> Which dA Groups would you recommend to someone looking to get involved with abstract and surreal art?> What advice would you give to an absolute beginner in the genre?
Don't think too much about placing work in genres. Just experiment with what you want to express and find out in which colour or format you have to express it. You can learn a lot just by observing different galleries, even here on deviantART.
> Any final words on abstract and surreal art?
Is this area even art? That seems to be the most interesting question for a lot of people. I think, if you feel in any way interrupted, amused, provoked, or feel understood by another, then what you are looking at is art!
> In conclusion, pick nine works from your Favourites that you particularly enjoy.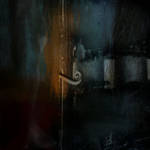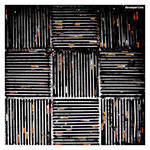 :thumb189901146: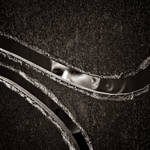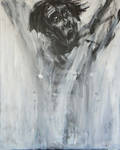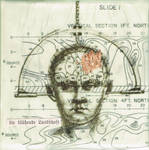 :thumb341501736: