An Interview with-
feigenfrucht
:bigthumb372746334:
:bigthumb378073241:
:bigthumb314851947:
:bigthumb362495615:
:bigthumb378073321:
:bigthumb352218350:
:bigthumb363899402:
:bigthumb376301612:
:bigthumb353510878:
:bigthumb329456847:

feigenfrucht's Gallery
> Please introduce yourself, in your own words. What are your interests?
My name is Andrea. I'm 47 years old, have two grown-up daughters, a wonderful husband, and I'm working in my real life as an information professional. As many here can expect I'm interested in art - today more focused on photography. Additionally I like hiking, gardening - always with my camera nearby - and reading.
> Where did you begin with artistic endeavours? How did you come across Abstraction or Surrealism?
For decades of my life I only 'consumed' art, but approximately ten years ago I started with painting and drawing. It was at this point I had the realisation that there is more for me than just being a consumer of art. This was my first introduction in a more in-depth way with Abstraction and Surrealism, too. Around four years ago I started more seriously with photography. It's a great gift from my husband that he brought his hobby into my life.
> How would you explain the concept of Abstraction or Surrealism to someone with no experience with the genre?
The power of this kind of art is produced by deconstructing objects, or people, or colours, or shapes, or patterns; or by giving an unreal or obscure view of the world. Both kinds of arts have a very intensive influence to and from our feelings, such as fear, dolour, or suffering. The aim is not necessarily to have a beautiful picture, but one that captures a feeling or aesthetic; an irritation of the senses.
> What inspires you to use Abstraction or Surrealism in your work?
While drawing it's something that I gravitated towards rather automatically. For photography, I was definitely influenced from the great work published here on deviantART. Finding this collection of art opened up a new way for me to express my view of the world, to the world.
> What do you want to express with your artwork? What is the idea you're trying to put across?
I want to show a dialogue with nature and the environment; with society, and my inner world. In my opinion I can show and give back my feelings in a much better way while using this kind of art.
> What are your 'tools of the trade'? How do you create your art?
I use a Panasonic Lumix G5 and a collection of lenses: for macro, I use a Leica Elmarit F2.8/45mm; for wide-angle a Lumix F4.0/7-14mm. My telezoom lens is a Lumix F4.0-5.6/100-300mm, and I use a Walimex Pro F3.5/7.5mm for fisheye work. I also have a Voigtländer Nokton F0.95/25mm. Editing is done with Photoshop Elements and EFEX tools.
> Do you think the quality of a piece depends more upon technical perfection, or the message contained therein?
Technical skills are, in my opinion, important for being able to create the art I have in mind. Technically perfect pictures are great and they can be breathtaking in themselves, but finally the message is the most important aspect.
> Who are your favourite visual artists, and why?
I thought a while about this question and it's not an easy one to answer, because I've never been something like a 'fan' towards any particular artist. However, I want to mention a German artist, because his art has been in my life since I was young and I found him by chance here at deviantART. His account here is
gottfriedhelnwein
.
> Which dA Groups would you recommend to someone looking to get involved with abstract and surreal art?
> What advice would you give to an absolute beginner in the genre?
What helped me a lot at the beginning was working in groups and trying lots of different ideas and techniques. This sharpened my focus and made clear how and what I want to express with my own pictures. I also think that never stopping with experimentation is important, to avoid the stagnation of personal development.
> Any final words on abstract and surreal art?
I want to adapt a cite from Edouard Manet - "Ich male, was ich sehe, und nicht, was andere zu sehen belieben" - for this question. It means "I take pictures of what I see and not what others want or expect to see".
> In conclusion, pick nine works from your Favourites that you particularly enjoy.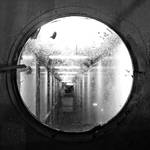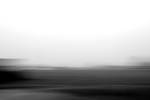 :thumb354875440:
:thumb360037967: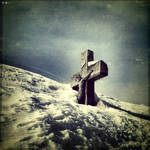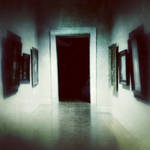 :thumb353082337: