An Interview with-



> Please introduce yourself, in your own words. What are your interests?
Hej. My name is Mario - or Mar-jus here on deviantART - living in the northernmost part of Germany, a region between two seas. My interests lie in music (though I am no musician myself), literature (I enjoy reading and writing alike) and, of course, photography.


> Where did you begin with artistic endeavours? How did you come across Abstraction or Surrealism?
I have to admit that, for a long time, abstract art was not exactly my cup of tea. However, once I started evolving my work from taking simple snapshot photographs to actually putting thoughts and planned composition into my shots, abstract art appealed more and more to me. I began to think more about the thoughts and concepts that were put into it and eventually found myself fascinated with it. I guess it is only natural to lose yourself in a new obsession, so I tried to move my own works more into an abstract direction. This has not changed till now. I like to dive deeper and deeper into it and teach myself new ways to abstract my work even further.


> How would you explain the concept of Abstraction or Surrealism to someone with no experience with the genre?
I doubt there is one universal definition of Abstraction. For me personally, Abstraction means the loss of the concrete subject; the reduction of something very definite and tangible to merely a concept, a feeling or an atmosphere. This does not necessarily mean that image itself can not show any concrete scenes or objects, but the important part of the work is to convey an universal concept, losing reality, in whatever way. The reduction and loss of shape and colour is one way to accomplish this.


> What inspires you to use Abstraction or Surrealism in your work?
Abstraction grants me the freedom to express things beyond reality, things you usually cannot see with your eyes. To express myself visually, not only in words. But also to make the message, the concept, dependent on the viewer. When looking at abstract art, interpretation is necessary and I really enjoy hearing about interpretations that differ from my intention. It is the beauty of abstraction that interpretations always differ from viewer to viewer, from mind to mind.


> What do you want to express with your artwork? What is the idea you're trying to put across?
As mentioned before, I am fascinated by the thought of portraying a certain atmosphere, a feeling or a concept that can be shown in many different, individual ways. I like to portray my very own interpretation of it, give my personal touch to universal ideas and feelings that are known to everyone. Often I can sense these when I find myself out in nature or listening to a certain song and feel the need to express them visually.


> What are your 'tools of the trade'? How do you create your art?
Until lately I was working with a Canon EOS 450D with kit lenses and a Lensbaby Muse with plastic optic, but time will tell with what camera my old one will be replaced. Additionally, I like to experiment with simple materials like foil to alter my results before the post-processing routine. The images I create are always based on a concept, idea or feeling, as mentioned several times before. However, the concept doesn't always exist before the shot is taken. Sometimes I take a shot and it's not until some time later that I see things in it I haven't seen before, depending on my mood and state of mind. Especially in harder times I re-interpret my own works and shots and create new abstractions from them, based on new ideas.


> Do you think the quality of a piece depends more upon technical perfection, or the message contained therein?
Advanced techniques and a complex technical knowledge can definitely be a help to accomplish good results, while the idea of 'good' always remains in the eye of the beholder. However, technical perfection means nothing without a good concept. Often it is the rawness, the flaws, that give a piece quality. There are things that are just too flawless, too technically perfect, that they appear sterile and uninteresting. A technically less well executed shot with a good concept can appeal way more to me than a shot with a flawless technique but a less interesting idea. Technique is, for me, merely a tool to underline the message.


> Who are your favourite visual artists, and why?
Whenever I have to face this question, I really do not know how to answer. I don't think I can just list a bunch of names. If an artist has a selection of works I like and another artist has one piece I really love but more that I do not like, I cannot say that I like them less. Instead, I try to see each work on its own, not thinking about who created it. I pay my respect to everyone who moves their work towards the abstract or the unusual, expressing themselves the best they can.


> Which dA Groups would you recommend to someone looking to get involved with abstract and surreal art?
> What advice would you give to an absolute beginner in the genre?
It is your work, so put yourself into it. Express yourself. Get inspired, but find your own style: you will know once you have found it. Don't limit yourself. Do not lose your motivation if your results are not as you wish at first. Do not let people tell you that abstract art is no real art.
> Any final words on abstract and surreal art?
Unfortunately, a lot of people are not willing to take the time to interpret abstract art. They just look at it superficially, don't find it appealing on first sight, and just put it aside as stupid and meaningless. I wish they would take some time to interpret it, as learning to interpret does not only help you with understanding art, but also with understanding yourself.
> In conclusion, pick nine works from your Favourites that you particularly enjoy.
:thumb348687222: :thumb364482187: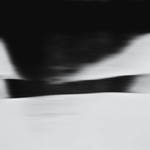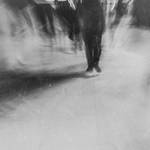 :thumb299637899: