An Interview with-



> Please introduce yourself, in your own words. What are your interests?
I am a fifty-something photographer and graphic designer living in Southern California. I have been taking and making photographs since the days when it made your fingers smell (ah... fixer). At first I lamented the departure of film, but the digital medium certainly has its advantages. While I do some computer processing of most of my images, I try to limit it to things that I could have done in the darkroom. It is important to me that the pictures are not overly synthetic. Ultimately, I am most inspired by the phenomenon of nature that we call 'light', by its human offspring vision and perception, and by the amazing things that happen when the three come together. I also love a nice picture of a cute kitten now and then.


> Where did you begin with artistic endeavours? How did you come across Abstraction or Surrealism?
I've been producing art since elementary school, but it wasn't until high school that I began to think of art as a possible profession. Not all of my work is abstract, but I guess the abstract images come from my years of doing commercial graphic design. The abstract photos are simply design in its purest form. Ones in which the design has to satisfy only one 'client', myself.


> How would you explain the concept of Abstraction or Surrealism to someone with no experience with the genre?
For me, the critical aspect of abstract art is that the visual totality of the image, the visual presentation, must be the most important thing about the image; why the image exists. I say that in relation mostly to a lot of abstract photos, as opposed to the typical abstract painting or drawing. For instance, in many abstract photos you can tell it is part of a building or other architecture, or a closely cropped section of a flower or plant, or that it is peeling paint on a wall. And that's OK, as long as the composition, shapes, colors and textural elements in the image are more important to the success of the piece than the fact that its source is a man-made or natural object. In regard to my own images, some are more recognizable as paper than others are, but in the more abstract examples the 'paperiness' is not what the image is about, it only (hopefully) supports and enhances the overall composition.


> What inspires you to use Abstraction or Surrealism in your work?
My Paper Series of images runs the gamut from figurative, conceptual, still life, to pure abstracts. I guess I'm inspired to produce abstracts when I do not want to 'think' too much, but just want to create on the fly: to just take some interesting sheets of paper and see happens.


> What do you want to express with your artwork? What is the idea you're trying to put across?
With the abstracts, the 'idea' usually comes last. Usually about three-quarters of the way through creating a piece the colours and shapes will inspire a title, and that title will sort-of cement in my mind a final look and feel that I can work towards to finish the piece.


> What are your 'tools of the trade'? How do you create your art?
Paper, scissors, x-acto knife, paper shredder. Light... and shadow.


> Do you think the quality of a piece depends more upon technical perfection, or the message contained therein?
I guess I'm much bigger on technique than message. I enjoy and appreciate many images that have no message at all, but I rarely admire images with poor technique.


> Who are your favourite visual artists, and why?
Grant Wood, for his design and patterning n his landscape work; Takashi Murakami, for his... well, for everything; Tim Hawkinsoon, for his wildly creative stuff across a range of subject and media, but especially for the creepy stuff; and Jan Van Eyck, obviously he was a Master: what's not to like?


> Which dA Groups would you recommend to someone looking to get involved with abstract and surreal art?
I don't have a particular recommendation. There are many, many groups out there, and I don't have any criteria to rate one over another.


> What advice would you give to an absolute beginner in the genre?
My advice to any artist starting out is to always keep your eyes open to the world around you, both the natural world and the man-made one. It's full of interesting imagery to inspire you and for you to learn from. For me, art is so much about light. So it's critical to really
see
how things look, and not how you
think
they look. Get a fresh picture of how things are, don't rely on how you have things pictured in your memory.
> Any final words on abstract and surreal art?
Abstract art has a relatively short, but rich tradition. I'm always interested seeing new artists continue to explore it.
> In conclusion, pick nine works from your Favourites that you particularly enjoy.
:thumb332336101: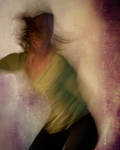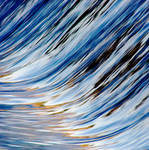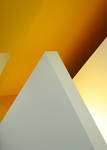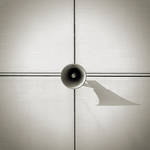 :thumb274132286: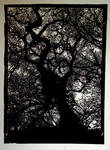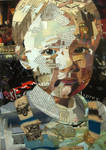 Thank-you
kparks
.